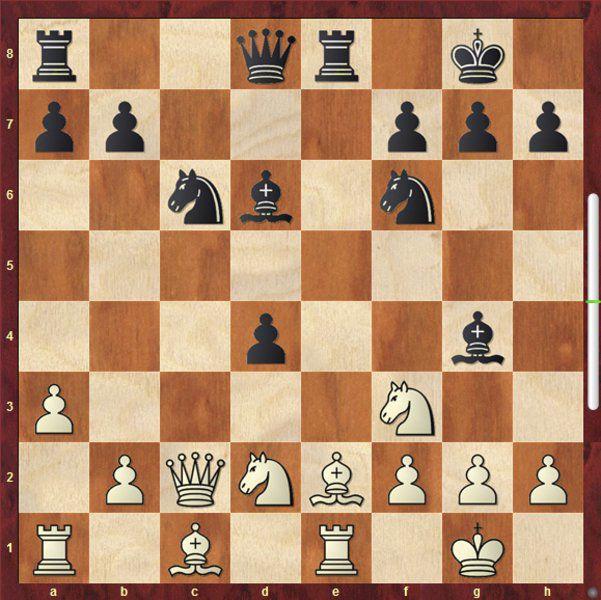 "Where's Waldo?"  is a series of children's puzzle books by English illustrator Martin Handford. The puzzles are cluttered with persons and faces. Readers are asked to find Waldo amid the clutter. This week's Waldo, as it were, is a fork. With this hint in mind, please try to find black's best move.
Black's d4 pawn has entered white's side of the board. Meanwhile, black's bishop on d6 targets white's h2 pawn with check. If the bishop checks from h2, black's queen then directly protects it pawn on the "d" file. This positional structure allows black to uncork an apparent exchange sacrifice by having black's d8 rook capture white's bishop on e2.
After white's d1 rook takes black's rook, black pushes its d4 pawn to d3, forking white's queen and rook (see next diagram).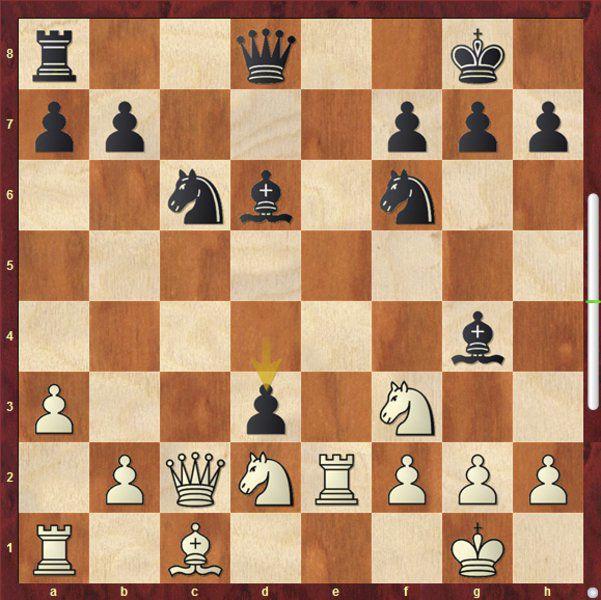 If white's queen takes black's d3 pawn, black's bishop on d6 checks white from h2. White takes the bishop but in turn black's queen now seizes white's unprotected queen. White's best reply to the fork is to save the queen by moving her to, say, c4 at the expense of losing a whole rook to black's advancing "d" pawn.
The lesson this week is that there is often a Waldo out there looking for you to find him.