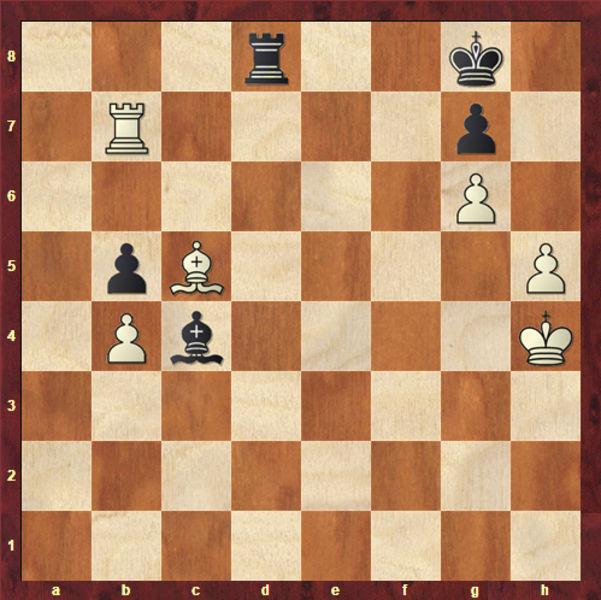 The winner of the Sinquefield Cup in St. Louis boiled down to two players who were tied for first place after the final scheduled round. This was Magnus Carlsen – the world champion and world's No. 1-rated player – and Ding Liren – the world's No. 3-rated player. Carlsen and Ding next entered the tiebreaker. Carlsen had not lost a tiebreaker in a tournament or match in over a decade.
The first tiebreaker consisted of two games at rapid time controls (25 minutes per player, plus an increment of 10 seconds per move). They drew both these games. This sent them into the second tiebreaker, which were blitz games (five minutes per player, plus a three-second delay).
In the first blitz game, both players got into serious time trouble. First, Carlsen's clock fell to under a minute, with Ding having three-and-half minutes. Then Carlsen had nine seconds remaining, and then Ding 52 seconds.
This week's position is from that moment in their game. Ding missed white's best move in time pressure. It involves the potential intersection of white's rook and bishop on black's g7 pawn. With this hint in mind, please try to find white's best move.
White's bishop is prevented from occupying d4 because of black's rook on d1. Moving the white bishop to b6 ("bb6") attacks the black rook on d8. The rook cannot move off the back-rank, otherwise white's rook mates black from the back-rank with the help of white's g6 pawn. This forces the black rook to move off d8 to, say, e8.
Now the white bishop moves to d4 (see next diagram). From here, black cannot stop white's rook from taking black's g7 pawn.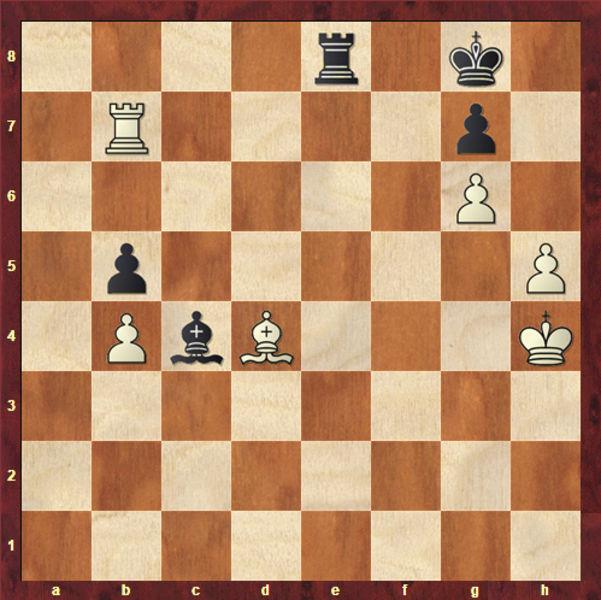 Ding missed this line but won the game and the tournament, as Carlsen's clock ran out of time.