Dr. Michael Stratton has been a practicing pediatrician in Muskogee for more than 27 years and even he's alarmed by the early arrival of flu season.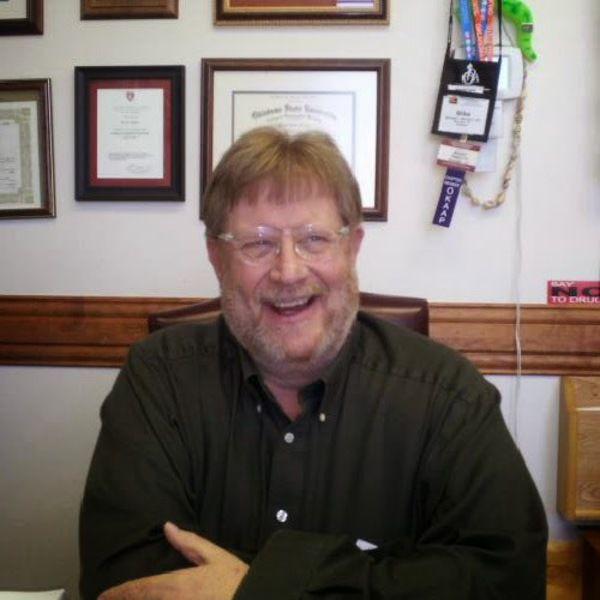 "I've probably had four or maybe five cases last week," he said. "I've already one kid with influenza A and B together. That's two strains with the same kid. Usually, it's one strain and B shows up later in the fall season. We're seeing more and more flu coming in. This is the earliest I've seen the flu popping up."
"The flu usually doesn't hit until late November or December. We may have some isolated cases that show up in the summertime, but I've never seen it this early."
Stratton can't explain the early arrival.
"You can never predict why it's showing up early," he said. "It's just weird."
While Stratton's practice focuses on children, he also wants adults — particularly senior citizens — to be aware of the flu that's going around.
"Adults are just at higher risk because of their age and their immune system is not geared up like the younger folks," he said. "The flu vaccine for those 65 and over is a bigger dose. My internist told me a couple of weeks ago that I need to get a shot now and another one in midseason. Some doctors are recommending two of them.
"As we get older, it's harder to fight off diseases. We're not spring chickens anymore. The worst effects of the flu are on the very young and very old."
Symptoms for the flu include cough, cold and high fever. Aches and pains also may be symptoms as well. Some children may have sore throats, Stratton said. He also adds vomiting is a symptom of influenza B.
"About 20 years ago was one of my worst years in career of people who had the flu," he said. "We have tests now, but we didn't have them back then as we just diagnosed by their symptoms.
"It's a serious illness. A lot of people think it's a bad cold. It can put a parent out of work for more than 10 days if their kid's home from school with the flu. It can kill you."
Stratton stresses the importance of vaccines. He points to figures that show the vaccine is 87 percent effective in those who are 6 months to 8 years old and 70 percent effective for those older than 9.
He's heard the reasons why people don't get a shot: the person's never had the flu before; or they've heard one can get the flu by having the flu shot. He debunks those thoughts.
"Scientifically, you can't get the flu from the flu vaccine," he said. "There is one live virus, and that's what you squirt up your nose, but we don't recommend or give that one. People who have asthma, blood disorders, neurological disorders and debilitating illnesses should get a flu shot.
"This is something that people need to know about, and hopefully we'll immunize more people this year."