Have you ever tried to read a book with your eyes closed? That is how you might be tempted to read two of Kent Nerburn's classics, "Neither Wolf nor Dog, On Forgotten Roads with an Indian Elder" (New World Library, 2nd ed., 2002) and its sequel "The Wolf at Twilight" (New World Library, 2009). We have, after all, used this approach to Native American history for generations. You may shut your eyes a few times and, if you have a heart, you will cry, but you will above all find an authentic conversation in these books.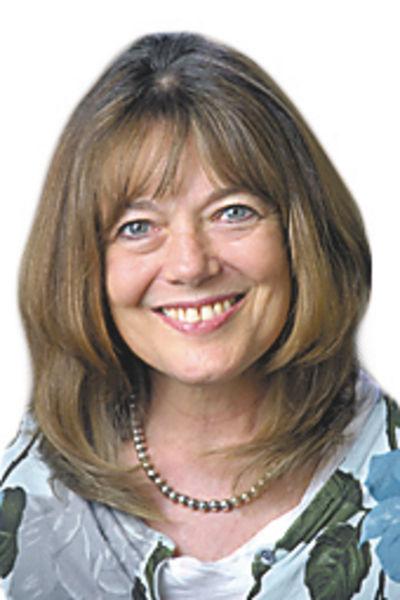 Nerburn, who has a doctorate in religion and art, led a writing project with Ojibwe youth culminating in the books "To Walk the Red Road" and "We Choose to Remember." He later received a call from a woman who said her grandpa wanted to talk to him. Not knowing what to expect, he traveled to the Pine Ridge Reservation to meet Dan, a Lakota elder whose name is changed for the book. Dan had read Nerburn's books and had been writing down thoughts and memories of his own. He has things to say and he wants Nerburn to help him.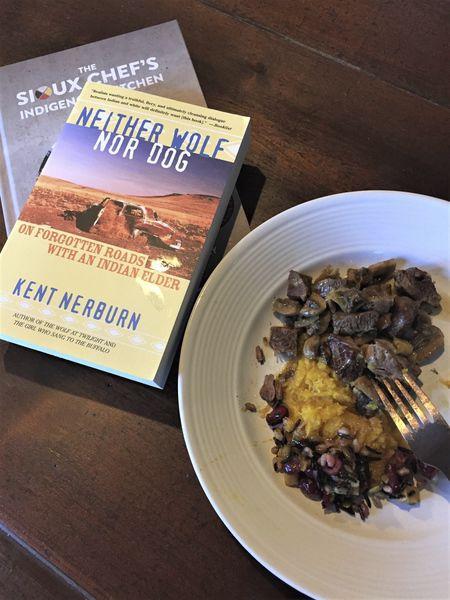 What ensues is a funny, sad, truthful conversation about the Indian experience that transcends Dan's 78 years, gives voice to the past and yet still finds room for commonality among people today. In European terms Nerburn likens the experience with Dan to a Great Plains "Odyssey," with Nerburn as a scribe who writes it all down in poetic, but honest language. Just as in the "Odyssey," traditional storytelling is the way to commemorate history, but it can also heal the past. One of Dan's truisms is that white Americans value freedom, which is what the Revolutionary War was about and what continues to drive immigrants here, whereas honor was more valued in Indian life, since freedom was considered an intrinsic quality.
This and many more realizations are discussed in the safe confines of the book. We all have a task, even if it is as simple as reading a book for a new perspective, and we cannot be too afraid to approach it with our eyes and hearts anything but open. The 2016 movie version of "Neither Wolf nor Dog" is available online.
Sean Sherman, founder of The Sioux Chef food group, was born on the Pine Ridge Reservation in 1974. His epiphany that food is a life force connecting people and traditions led to his current enterprise focusing on indigenous cuisine. He kindly pointed me to a stew recipe from his new cookbook, "The Sioux Chef's Indigenous Kitchen." Fall is coming, and stew should be on the menu. Enjoy.
Hunter's Stew
1 ounce dried wild mushrooms, such as chanterelles, trumpet or morels
1 cup boiling water
3 tablespoons sunflower oil
2 1/2 to 3 pounds bear, lamb, or bison, cut into 2-inch cubes
Coarse salt
Crushed juniper
3 wild onions or 1 leek, white part, trimmed
8 ounces fresh mushrooms, coarsely chopped
1 tablespoon minced fresh oregano
2 teaspoons sumac to taste
1 cup corn or bison stock
(I had to substitute bay leaf for juniper, and lemon pepper seasoning for sumac. I also used beef broth mixed with consommé in place of corn or bison broth.)
Put the dried mushrooms in a small bowl and pour boiling water over them. Soak about 20 minutes until softened. Drain and reserve the liquid. Chop mushrooms and set aside. In a large, heavy pot, heat the sunflower oil over medium-high heat and brown the meat pieces in batches, seasoning with salt and juniper. Be careful not to crowd the pan. Cook each batch about 10 to 15 minutes. Remove the browned meat to a platter.
Reduce the heat and add the onions, mushrooms, oregano, and sumac, and sauté until the onion is soft and the mushrooms release some of their liquid, about 3 to 5 minutes. Stir in the chopped, reconstituted wild mushrooms and the soaking liquid and the stock, stirring to dislodge any brown bits that stick to the pan.
Return the meat to the pot, bring to a simmer, and cook, partially covered, until the meat is fork tender, about 2 hours. Taste and adjust the seasonings. Remove from the heat and let sit a few minutes before serving.
Source: "The Sioux Chef's Indigenous Kitchen" by Sean Sherman with Beth Dooley (University of Minnesota Press, 2017) Copyright 2017 Ghost Dancer, LLC. All rights reserved. Used by permission of the University of Minnesota Press.