Monday's Dr. Martin Luther King Jr. Day parade will proceed along its traditional route, but with COVID-19 precautions.
The parade, which starts at noon Monday, will go along Martin Luther King Street between 12th and Third streets. 
"The message of Dr. King, we just couldn't let the holiday go by without pausing for just 30 minutes and remembering the legacy he leaves us," said Derrick Reed, director of the Dr. Martin Luther King Jr. Community Center.
Muskogee Mayor Marlon Coleman, the city's first African American mayor, will be grand marshal.
Reed said King's message of peace is needed in 2021, "with what we're facing."
He recalled thinking about the U.S. Capitol Police officer who was killed during the July 6 insurrection on the Capitol.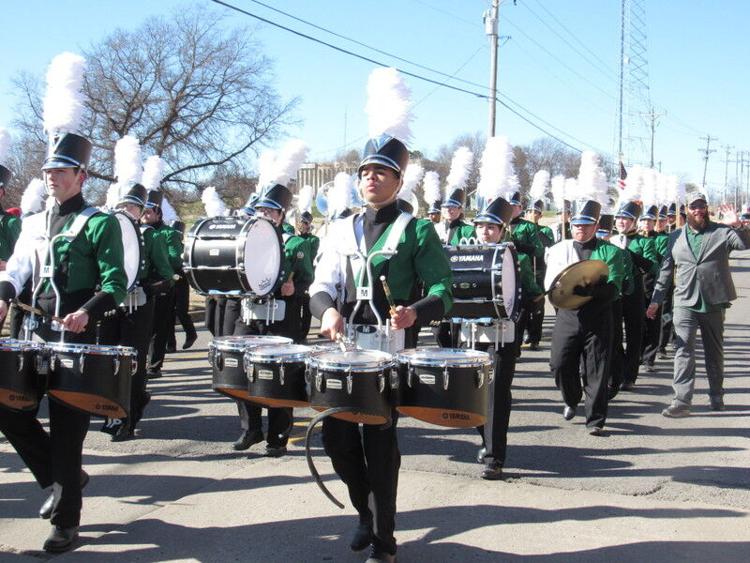 "Martin Luther King faced the same crowd, an angry mob," Reed said. "The call that's behind it is that the world will be a better place. Martin Luther King was about peace, and the Bible says 'blessed are the peacemakers.' That's one thing we need to try to embrace. Martin Luther King Day is a day to remember what he died for. He died to bring everybody together, regardless of your race, your creed, your background and, unfortunately in 2021, your political party. We are one."
Monday's parade is a shift from recent "reverse parades" in Muskogee and Fort Gibson that had visitors pass by stationary objects.
However, steps will be taken to help stem spread of the coronavirus that causes COVID-19.
"We have COVID confronting us, so we want everything to be safe," Reed said, adding that all parade participants are to wear face masks.
"We're asking all marchers to stay in the parade route to avoid engaging in the crowd gathering in the street," he said. "We're asking all those who are viewers of the parade to do social distancing, family gatherings only. And make sure we keep our distance."
Participants will be forbidden from tossing candy and discouraged from handing things out, according to parade rules.
Reed said participants will not need to sign up ahead of time. He said many, including Muskogee High School Band, have expressed interest in the parade.
"There will be numerous churches," he said. "Morgan Towing will have some of their trucks in the parade."