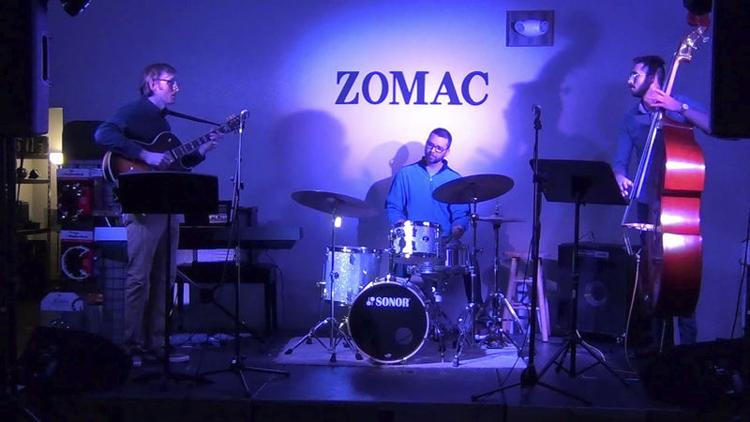 Musicians of all types will get together Saturday to help Muskogee High School's Pride of Muskogee.
Band supporters will host Jammin' in the 'Gee at 5 p.m. Saturday at Oklahoma Music Hall of Fame. Admission is $5.
MHS Quarter Note Club treasurer Alta Crockett said the MHS Jazz Band opens the show.
"During the night you're going to hear from different members of the current band, and some alumni," Crockett said. "And we're going to end with Johnny Winkle's band, the Wild Card Band. They're Muskogee High alumni. These individuals have gone out and made their own music."
Jammin' in the 'Gee is open to a variety of groups and performers, even Hilldale High freshman Reed Stout.
"He's a crooner," she said. "He's going to have his own set there. He makes the little girls swoon."
The B-Rad Jazz Lads is made up of Brad Spears, an MHS band director, Jeffrey Jones and Ryan Liebig.
There will be a mix of country and rock 'n' roll.
"Everybody has their own sound," Crockett said. "It's a five-hour event, so you never know who's going to drop in. We might have some girls from the Muskogee High Choir there. The Muskogee music program produces such fine talent."
Kristi Hoos, a Quarter Note Club member, said proceeds help the Quarter Note Club help the band take its numerous trips.
"We're just raising money for all these kids," Hoos said. "We go to the competitions. Every time we take them on any trips, we feed them. We're trying to help do that. Anything the band needs, we're trying to raise money to help them out."
Hoos said the club runs concession stands to raise money each fall.
"But in the spring, we don't have anything, so we tried this," she said.
Hoos said the MHS band continues to grow. 
"We have 163 this year, next year it's supposed to be 200 or over. It's just amazing to watch them grow," she said. "And the MHS Jazz Band is amazing."