Connie Weese enjoys putting flowers together.
"It's very therapeutic just to work," she said. "You're quiet, you're creating. It's satisfying when you get something together."
Weese has been arranging flowers for more than 30 years, first at her own business, I'm a Basket Case, then at Basket Case Flowers at the Pharm.
She also enjoys putting things together in her home and kitchen.
"I like to decorate outside during fall and all over during Christmas," she said. "I like to come up with new ideas to do."
The Weeses' home has been featured in Christmas home tours.
She recalled helping her mother cook as she grew up.
The Muskogee native said she grew up knowing she'd get into some kind of retail.
"I enjoy working with people," she said. "I used to love the old Hunt's and Sears and all those old stores downtown. I always thought I'd work for someplace like that."
After graduating from Muskogee High in 1973, Weese got a job at Safeway supermarket. She worked 14 years as non-foods manager and head clerk at several area stores.
"I loved seeing the people," she said. 
She said she left her job when Safeway's Oklahoma division became Homeland in the late 1980s.
"I decided I wanted to do something different," she said. "My husband and I went to Eureka Springs a lot and enjoyed the little shops. I decided I'd put in a shop."
What started as a gift basket store soon expanded to include floral arrangements, gifts and home decor. She sold the business to Economy Pharmacy four years ago.
"I was at retirement age, and I thought I was really going to," she said. "Then, they put me back to work. I really appreciate them letting me do what I wanted to do."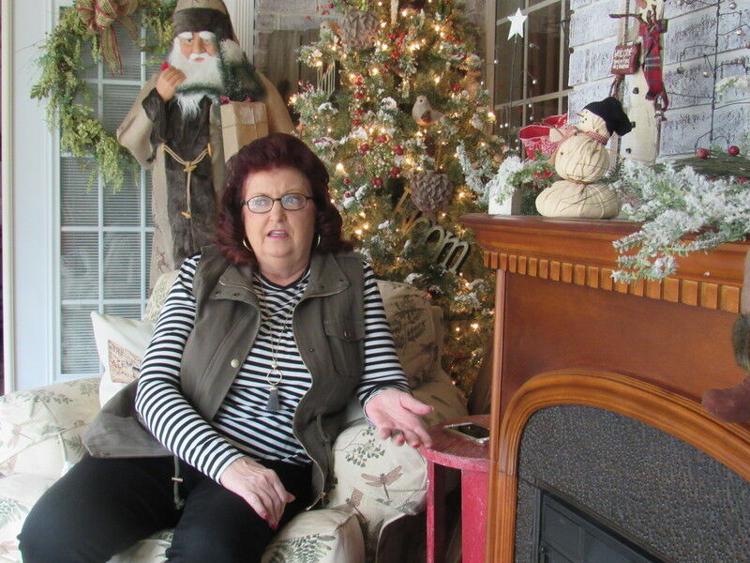 Kicking off floral career
Connie Weese recalled being ahead of the times when she opened a gift basket business in 1987. Gift baskets simply didn't sell back then.
"In the meantime, during holidays, I had a lot of calls for flowers, and I didn't have flowers," she said. "After my first Valentine's, I told my husband that by Mother's Day I would know how to do flowers."
Weese said she got flowers "and started piddling with them."
"And I actually found I was good at it," she said. "And I loved it ever since. God gave me a talent I guess I didn't know I had."
She developed her flower skills in the years before YouTube, before Pinterest, before anything on the internet.
"I just kept working with them and then I could come up with designs and putting colors together," she said. "Everybody seemed to like them, which made me want to do it more."
Her biggest challenge?
"Just putting the pressure on myself to make sure my customer was happy," she said. "Which I still do today. They're hiring you to do a job for them and you want to do it right."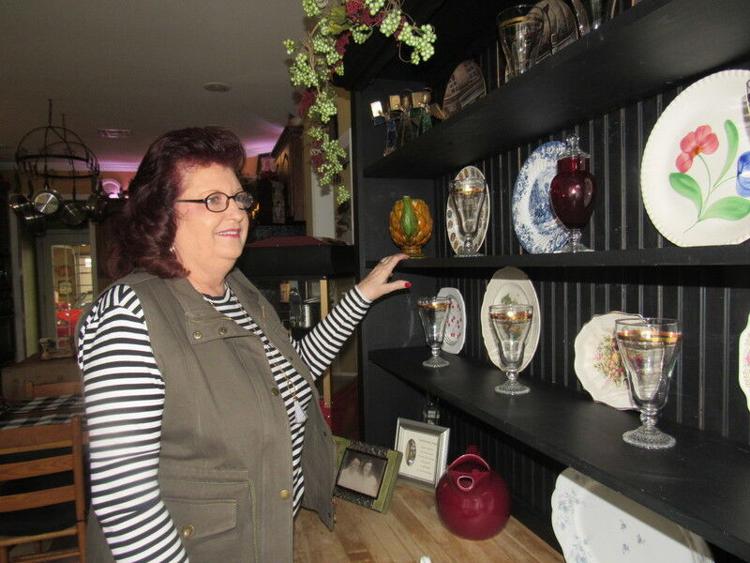 Getting her home just right 
Keeping a beautiful home is an ongoing project for Weese.
"Almost every year, we do something," she said. "Last year, we whitewashed this brick in the sunroom, put some shiplap in our bedroom and changed out the bathroom."
This year's project could include new countertops and flooring in the bathroom. Weese said her husband is handy at doing things.
She said her husband built the sunroom and installed a fountain and fire pit in their backyard. He also built a kitchen hutch that displays heirloom dinnerware, she said.
"A lot of the plates belonged to my mother," she said
Weese said the sunroom is her favorite room, "as far as relaxing and pretty scenery."
"It looks like we live in the country back there, with the forest and trees," she said. 
A pair of tree branches hang from the ceiling. Weese decorates them with holly for Christmas.
"I decorate them with wisteria in the spring," she said. "There are lights on those, too."
She said her biggest satisfaction is just making her home look pretty.
Though she loves the French country style, Weese said she does not follow trends.
"If I like it and I can work it in with what I've got, that's what I get," she said.
Creating in the kitchen 
Weese likes bringing things together in the kitchen, as well.
"I like to try new recipes," she said. "I don't usually use recipes when I'm cooking a meal. I just throw this in and that in, make up my own."
She said she's been trying her hand at new desserts.
"Yesterday, I made a black forest cake," she said. "My husband said it was excellent, so I guess it's a keeper."
Black forest cake features cherries, chocolate and a cream cheese mixture between the layers, she said.
"I'm not a fancy cook," she said. "I did it very simple. I cheated and used a chocolate cake mix."
Though fond of desserts, Weese said "I don't have patience to decorate them pretty."
She said she's best at cooking big meals. For example, she said she usually serves turkey, gravy and homemade dressing, yams, homemade rolls and a broccoli-cheese-rice casserole for Thanksgiving.
Weese said she cuts down on the amount when she simply cooks for two."I take my lunch to work and he's retired, so he's home a lot at noon," she said. "We pretty well eat up our leftovers."
HOW DID YOU COME TO BE AN OKIE FROM MUSKOGEE?
"I was born here, and then I started working. I worked for Safeway for 17 years. Then, I opened my own business, the floral shop. Then, it just led to 32 years later. I'm still doing that. Nothing came up to be of interest for me to move, and I like Muskogee."
WHAT DO YOU LIKE BEST ABOUT MUSKOGEE?
"It's a small town, yet it's big enough for your needs."
WHAT WOULD MAKE MUSKOGEE A BETTER PLACE TO LIVE?
"A little more entertainment. I was thinking when I went through the park (for Garden of Lights). It was beautiful job on the lights. But, we also went to Tulsa to see the botanical gardens, but you walk through and at different places they had fire pits set up and they had a little mobile places where you could get your hot chocolate. They had food trucks. Something like that at the park to add some things, like a horse-drawn carriage, at different times of the year. It wouldn't have to be at Christmas."
WHAT PERSON IN MUSKOGEE DO YOU ADMIRE MOST?
"I admire small business owners because, believe me, I know how hard it is to keep your business going. I admire my mother, Lydia Shiew, because my dad passed away when I was 10, and there were five children. My mother raised us all. She did a great job. She made sure we had everything. We were poor, but we didn't know it."
WHAT IS THE MOST MEMORABLE THING TO HAPPEN TO YOU IN MUSKOGEE?
"Probably my grandson being born. We were just so excited. He's been a blessing and a lot of joy to us." 
WHAT DO YOU DO IN YOUR SPARE TIME?
"Sometimes, I sit back here and read. Mainly, I go to junk stores. My husband and I do almost everything together. We have hobbies together."
HOW WOULD YOU SUM UP MUSKOGEE IN 25 WORDS OR LESS?
"Country town in a city. The people are very friendly. I think it could be much better. But it will take time and work and, of course, money."
MEET Connie Weese.
AGE: ?? 
HOMETOWN: Muskogee.
EDUCATION: Sequoyah Elementary, Alice Robertson Middle School, Muskogee High School, 1973.
PROFESSION: Floral designer at Basket Case Flowers from the Pharm.
FAMILY: Husband, Les Weese; son, Matt; grandson, Rett.
RELIGIOUS AFFILIATION: Baptist.
HOBBIES: "Work is mainly my hobby. I like to cook and I like to decorate my house. I like to entertain. We entertain a lot around the fire pit."