A film festival might pass before people's eyes during the 2019 Azalea Festival Parade.
Theme of the parade, which begins at 11 a.m. Saturday in downtown Muskogee, is "Movies to Remember." 
Muskogee Special Projects Director Joel Everett said the theme apparently inspired a large number of floats. He said floats comprise 14 of the parade's 60 entries so far.
"From what I can tell, on what people have entered, and what they said they're going to do, we have quite a few that are with the theme," Everett said.
Filmmakers Oscar and ShIronButterfly Ray also fit the bill as parade grand marshals, he said.
He said the 20th anniversary of the Bare Bones Film Festival, which the Rays conduct, "fell in line with our theme."
"They've done so much for business and movies around here," Everett said.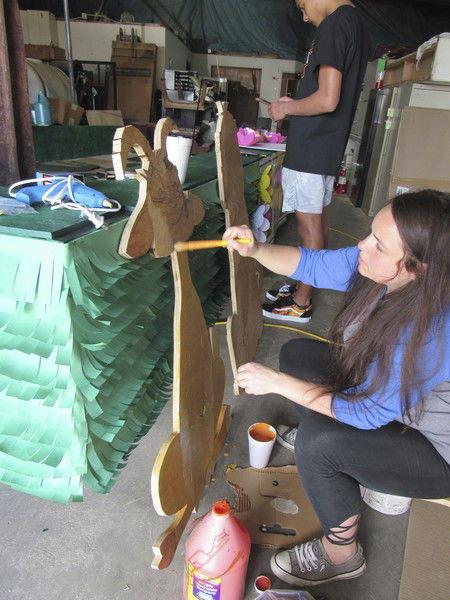 Muskogee County Head Start youngsters believe the 2017 cartoon "Ferdinand" has a message to remember, said Head Start Family Advocate Jennifer Mayes.
"Our float is 'Believe in Yourself,' so we're going to have Ferdinand (the Bull) and his friends with the tree," Mayes said. "Ferdinand always loves to sit under the tree. That's where he's most peaceful."
Mayes said the Head Start float will feature the bull, his friends and plenty of flowers he loves to smell.
She said Head Start children love the "Ferdinand" movie.
"We believe it speaks to our families as well," she said. "We want our children to believe in themselves and not be what society expects them to be. And Ferdinand always looked up to his father. We have male figures, their fathers, dressed as matadors."
Mayes said the float will enable youngsters to see their fathers involved in a positive event.
Muskogee County 4-H Club will go over the rainbow with their "Wizard of Oz" float.
Pam Shoemake, a 4-H mother, said their family had "Wizard of Oz" costumes left over from Halloween. She said her son, Ethan, brainstormed float ideas with his family and other 4-H members.
She said different 4-H chapters will be responsible for different parts of the float, such as the tornado, the poppies and yellow-brick road.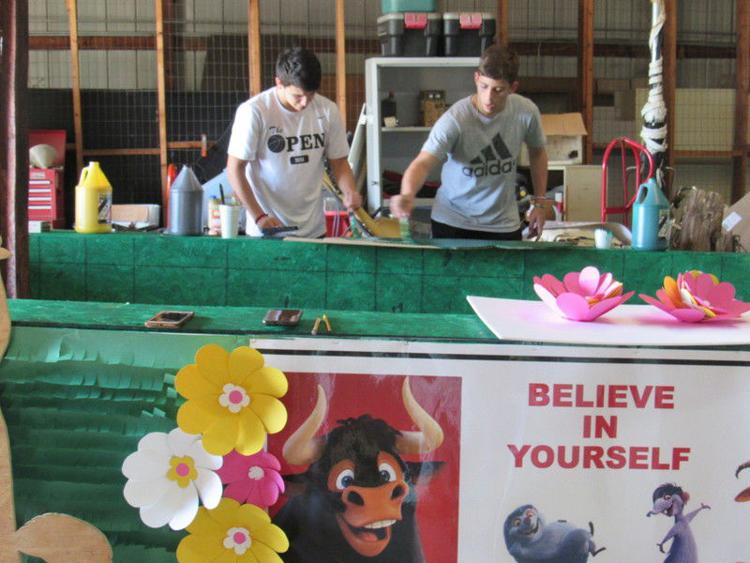 "It's a big undertaking," Shoemake said. "A 16-foot trailer to cover and look presentable. Some have never been on a float. Right now, we have PVC pipe on the end of the float, but if we want to incorporate a rainbow, we have to blow up and tie balloons."