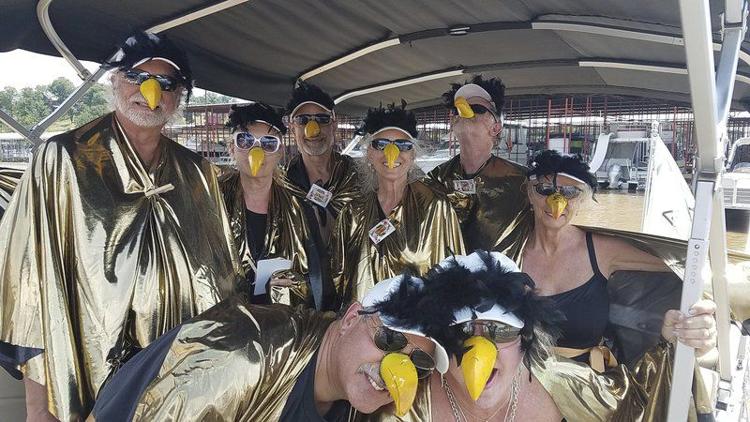 Boaters or motorists with great "poker hands" can win thousands of dollars this weekend.
The Golden Eagle Poker Run, hosted by the Lake Eufaula Association, will send people to five marinas Saturday to collect large playing cards. The player with the best hand could win up to $20,000 if enough people enter.
Marinas are No. 9 Marina, Evergreen Marina, Belle Starr Marina, Katt Daddy's Cove and Eufaula Cove Marina.
"It includes a majority of the lake," said Connie Morris, Lake Eufaula Association executive director.
Entrants bring their five cards to Beaver Bar & Grill at Eufaula Cove Marina to claim their winnings. 
The cards are in sealed envelopes. Hosts at the Beaver Bar & Grill open the sealed envelopes to reveal their hand, Morris said.
Belle Starr Marina Manager Annie Slater said, "it's like playing poker blind."
Slater said players come by land and by water, mostly by water.
And they do come.
"It's really busy all day," Slater said.
Donna Rehmert, manager of Windjammers store at No. 9 Marina, said people at the marina will hand out "anywhere from 400 cards."
Rehmert said players often come in and check out the store. She said the store will have sales on that day.
Morris said the poker run is played like five-card stud, with the top five winners getting cash.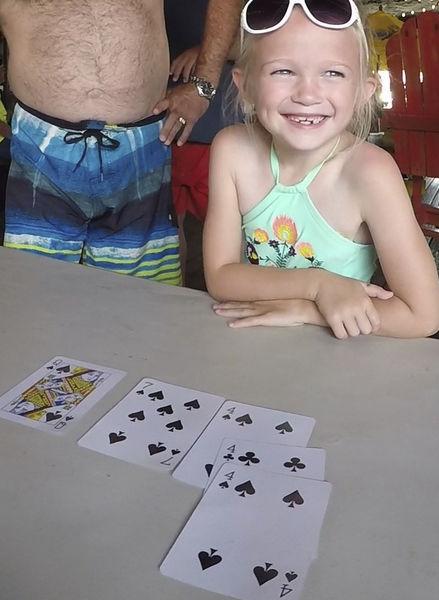 "The six-card option, kind of like a mulligan in golf, can boost their chance," Morris said. "They pick that card up when they come in and reveal their hand."
However, there are other ways to win. 
Players who don't collect at least two of a kind can play for a Hopper Hand Drawing. A card is placed in a hopper for a random drawing for four $200 prizes. 
There also will be 25 mystery cards, each worth $100, in play.
A costume contest offers $100 for the top dressed crew, $75 for second and $50 for third.
Proceeds from the run benefit the Lake Eufaula Association, which promotes the entire lake.
Morris said the poker run has grown and changed over the past 20 years. 
Morris said the run used to have 300 entries.
"Changed it to where 500 entries would be the max, and the payout is bigger," Morris said. "It used to be a $10,000 max, now it's $20,000 if we have 500."
The Golden Eagle Poker Run has not had 500 entries, yet, Morris said, adding that about 400 usually enter.
LEA had scheduled the run for June 7, but had to postpone because lake levels were too high, she said.