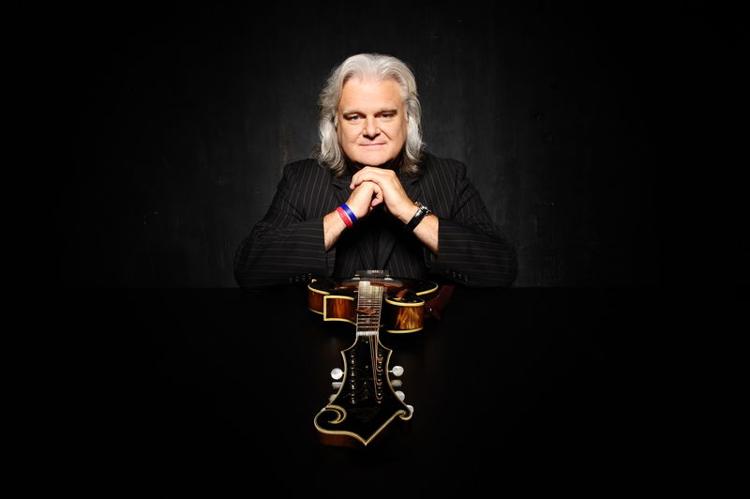 Bluegrass great Ricky Skaggs keeps coming back to the Bluegrass and Chili Festival — partly because of organizer Dell Davis.
"She has a big stick, and if I don't come to her festival, she beats me and she'll hit me with it," he joked.
Seriously, Skaggs said he loves the festival because "the audience is great, they love bluegrass. And maybe this time, I'll actually get some chili."
Skaggs will headline the 40th annual Bluegrass and Chili Festival, which runs Friday and Saturday in downtown Wagoner. He performs at 9:15 Friday on the Main Stage.
A musician for more than 60 years, Skaggs topped country charts in the 1980s and earned Country Music Association Entertainer of the Year in 1985. 
He said he has played at the Bluegrass and Chili Festival, off and on, since 1997, when it was in Tulsa.
"Then they moved to Claremore," he said, recalling times he played there.
Friday marks Skaggs' first appearance in Wagoner since the festival moved there in 2018.
"We might be able to get by with some of the same silly jokes that we did in Claremore," he said. 
Skaggs said fans can expect a great show.
"We've got a fair amount of instrumentals, a fair amount of hits," he said. "We've got gospel songs we'll be doing as well. It's a really good show, I feel like."
He said Oklahoma fans like the instrumental part of bluegrass, which features mandolins and banjos.
"And I've got great musicians," he said. 
Davis said festival draws other great acts, of course.
"The Cleverlys are a hoot," she said. "They were in Branson for years, and they moved to Nashville. They take pop songs and make them bluegrass style. They are a faux family from Arkansas. There's Digger Cleverly, B.V.D. Cleverly, there's STD Cleverly."
Rhonda Vincent, IIIrd Time Out and Michael Cleveland are other headliners.
Chili cooks participating in the Mid-America Regional Chili Cook-off fire up their pots midday Saturday.
"And once they turn their chili in for judging, it is a race to taste the chili," Davis said. "We encourage people to scope out which chili they want to try first, and then go for it at about 4 o'clock. They can taste for as long as the chili is there, and once it's gone, it's gone."
She said visitors should choose their chili ahead of time.
"It does go pretty quick," she said. "People gobble it down. They cook two or three gallons of chili, and it doesn't take long to go through all that."
A full food court tempts visitors beyond chili.
"You've got to have corn dogs, turkey legs, Indian tacos," Davis said. "And we have a food vendor who has alligator and all kinds of interesting things. He's got a fried alligator basket, pickled okra, Cajun Fries, alligator on a stick, gumbo, jambalaya."
The festival also will feature an antique tractor show, a car show and a Kiddie Korral craft tent. There will be inflatable attractions and vendors.