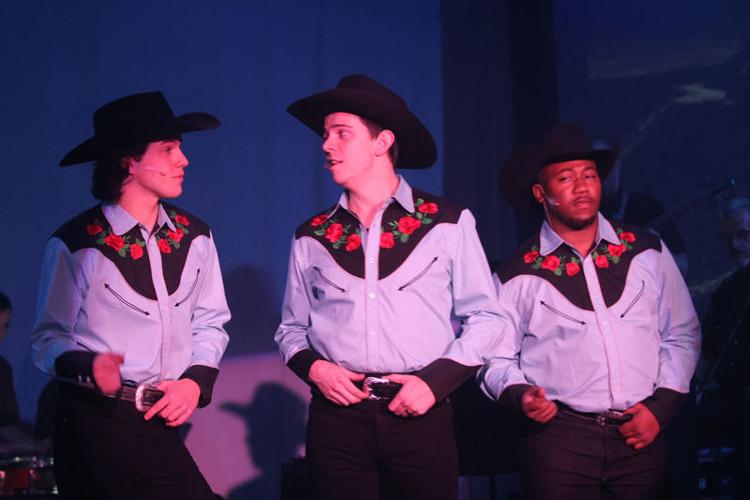 River City Players Director Dr. Robyn Pursley says it's hard to categorize music of the 1960s.
The rock could be do-woppy, folksy, psychedelic or soulful. Country could be honky-tonk or simply sad.
The Northeastern State University River City Players will present such variety in their two summer shows, '60s Rock & Roll and '60s Country, each weekend through Aug. 3 at NSU Playhouse.
Pursley said performers try to "touch on a little bit of everything" in the rock show.
"We have the stuff that's more do-woppy, like 'Duke of Earl' and the Beach Boys," she said. "But we also have the Doors, and the band does a cover of 'All Along the Watchtower' by Jimi Hendrix. We try to run the gamut, like the Mamas and the Papas to a little more folky-type stuff."
Presenting such variety was one of the challenges of the rock show, Pursley said.
"To try to narrow it down was pretty difficult," she said.
The country show focuses on the classics.
"People will be surprised that a lot of people they consider classic country artists came out of the '60s," she said. "People like Johnny Cash and Tammy Wynette, Patsy Cline, George Jones. All those people were huge superstars in the '60s and had a majority of the chart-topping songs of that time period."
Performers will stay faithful to the artists' original songs without being "caricatures," Pursley said.
"We try to utilize those original inflections the artists did in their vocals," she said. "We try to sound as much like them as possible. We really work to do the original artists justice."
Pursley said the same nine performers do both shows.
"We've added some additional more dance elements, so we added an additional female to cover those things," she said. "Typically, the performers have had to do both dancing and singing while they were on stage, so we were able to isolate it to where we have people who can be featured in a song and they don't have to actually do vocals and dance."
Returning River City performers include: Trico Blue and Lyric Peterson of Tahlequah, Carly Johnson of Muskogee and Auburn Kirkhart of Fort Gibson. New performers are Libby McCormack and Hagen Wano of Guthrie, Denver King of Bixby, Katelyn Morton from Tahlequah, and DJ Fortner, from Austin, Texas.
There are about 80 songs in both shows.
"So they're learning a large amount of music, as well as our band," Pursley said. 
She said that while the 1960s churned numberless memorable songs, many are new to the young performers.
However, people still can enjoy the same level of entertainment River City Players presented in past years.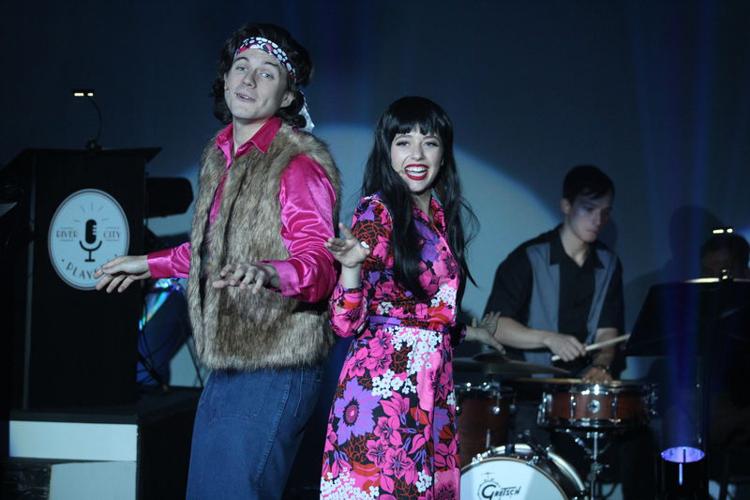 "There are a lot of people who literally have been coming since the '80s," she said. "It's always something they look forward to. It's always something a little bit different. It's a fun, entertainment time. Kind of an escapist-type setting. Just come have a nice time of enjoyment for a couple of hours."