Raindrops didn't keep teens from painting and scraping Muskogee houses Monday morning.
Sophomore Bella Magallon of Muskogee First Assembly of God recalled getting even wetter while working over the weekend.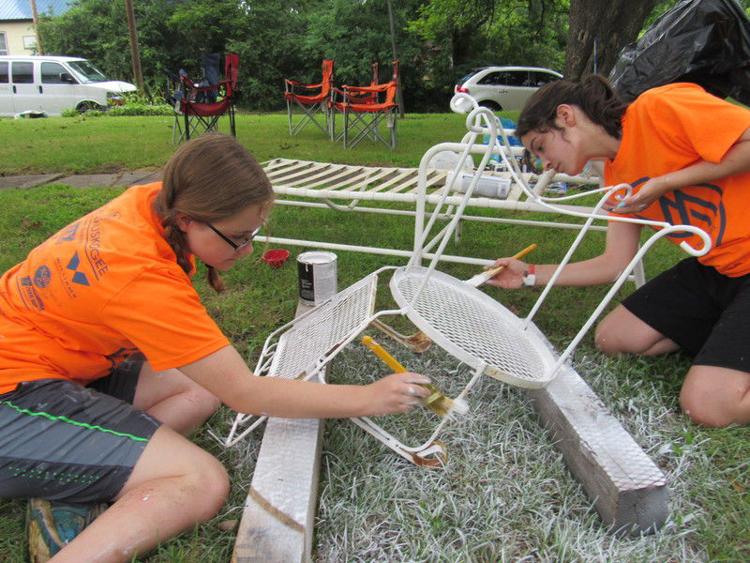 "We got rained on Saturday, too," Bella said, sheltered by an eave she was painting. "We were just finishing up and it started pouring. But we didn't stop because it cooled us down."
Scores of teens from at least six churches are doing minor upgrades to Muskogee homes during the five-day Mission Muskogee, which runs through Tuesday. Churches include Muskogee First Assembly, First Baptist, Boulevard Christian, Muskogee Church of Christ, the Brick and New Community.
Shelly Stout, an adult volunteer, said 250 people, including teens and adult sponsors are working this week, a little more than last year.
She said the youth spend five nights together at Connors State College housing. They eat breakfast and lunch together at the Dr. Martin Luther King Jr. Community Center.
At night, they worship together at CSC. There is a praise band made up of members of different churches.
Stout said they worked mornings and afternoons until 5 p.m.
"It's just great watching the kids go to work," Stout said. "They don't complain, they work hard and they just smile."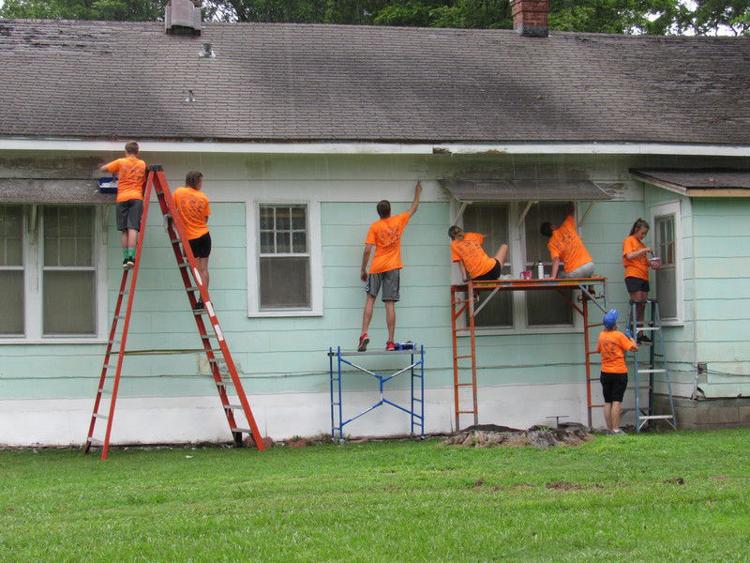 Anna Leavell, a sophomore attending Muskogee First Assembly, didn't seem to mind working behind and under a bush as she scraped paint under a front window. But it did get kind of tiresome.
"It's kind of hard to bend and crouch," Anna said. "You have to stand up now and then."
Those who lived in the homes enjoyed watching the First Assembly teens work.
"They're having fun, that's all that matters," said Mike Neal, a disabled veteran who rents a house with another veteran. 
Neal said he can barely walk and will undergo heart surgery later this month. As a result, he cannot do the work the teens did.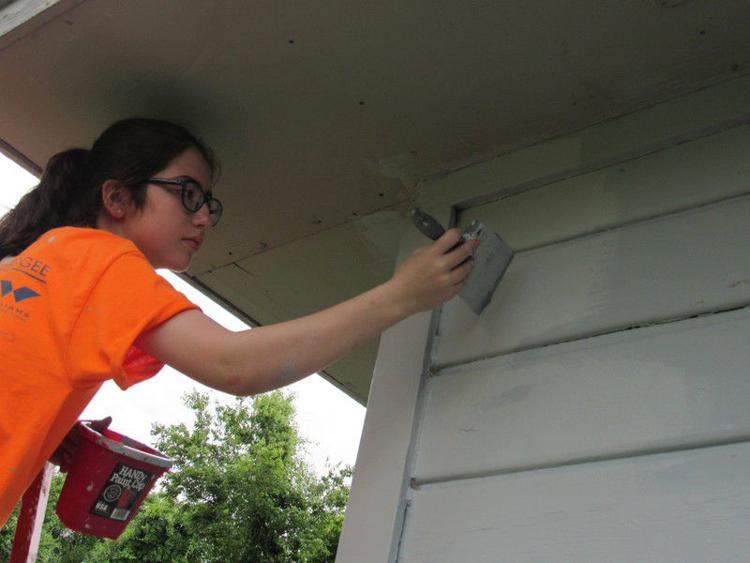 "I think this is great," he said. "I'm going to contribute to their church."
First Baptist Church youth painted the porch, exterior, even some rusted lawn furniture at Ruth Ann Derrick's home.
"I like everything about it," Derrick said. "I couldn't do it, and I don't have the money to pay anybody."
She said Mission Muskogee organizers knocked on her door earlier this year and offered to paint her house this summer.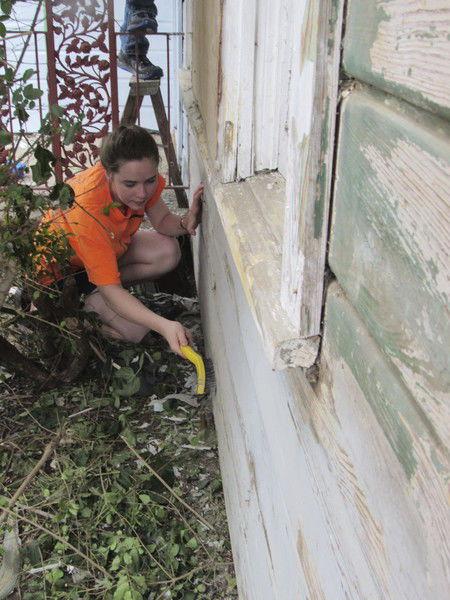 Stout said organizers drove through neighborhoods earlier this year to see what homes needed work. She said organizers prayed about who to visit. Residents also applied for help by emailing Mission Muskogee.
On Wednesday, the teens will rest at a water park.