WINCHESTER — Amy Thrower found some solace in the fact that a meatpacking plant being built in a town incorporated decades ago to keep industrial development at bay was "at the furthest point possible" from her family's home. 
Thrower and her neighbors were surprised by the Muscogee (Creek) Nation's decision to build the nearly $10 million plant within the municipal boundaries of what was incorporated as a "restricted residential community" in Okmulgee County. The fourth-grade teacher was "shocked" when she looked out here window one morning and saw heavy equipment just across the fence line, preparing to build aerobic lagoons to treat wastewater from plant.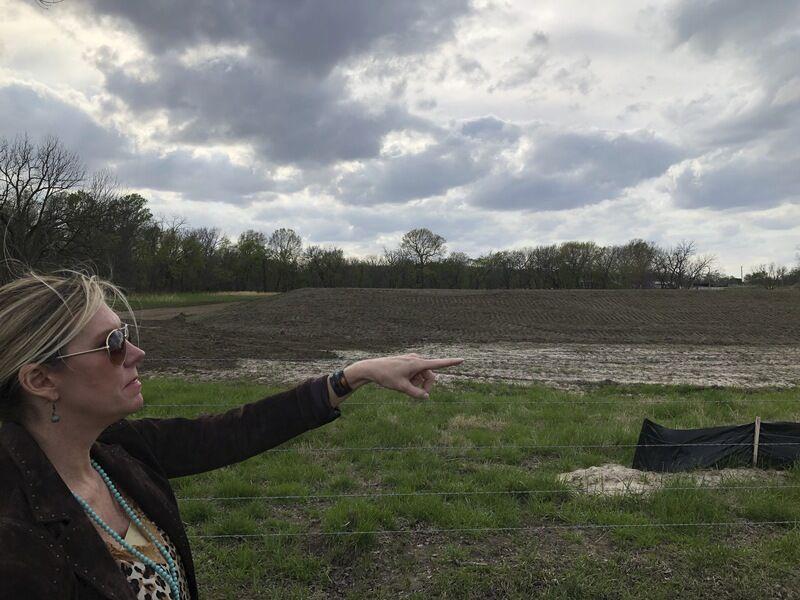 "We're all concerned — the creek, the water table, our water wells, and our cattle," Thrower said while surveying the lagoons, which crowd the west fence line of her family's 40 acres and a creek that cuts through the section. "I've looked up these aerobic lagoons, and they're not ideal. They're only to be used in rural isolated areas."
A spokesman for the Muscogee Nation said the "project's design reflects" the tribe's "utmost respect for our environment and the future of all Oklahomans." In a prepared statement, the tribe said all decisions related to plant construction and operation "were made in coordination with the Nation's Environmental Services Office to meet all compliance and regulatory conditions."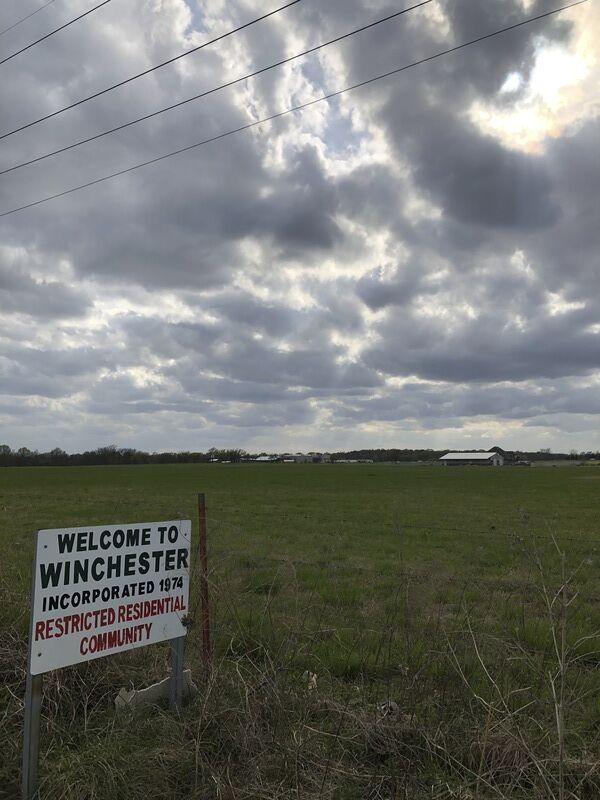 Bert Fisher, a geosciences consultant, said there are a number of potential risks associated with aerobic lagoons like those being built at the meatpacking plant. He said these lagoons are problematic because they are located within a floodplain by a creek with a history of flash flooding. 
"But the real concern would be exposure to aerosols because pathogens can be transported long distances by the wind," Fisher said, referencing the bacterium and viruses released when solids are removed from the wastewater being treated. "The Throwers have their cattle, and there are certainly some diseases that can pass from animals to people — there is really a concern there, too."
Mayor Debbie Adkison said she and other residents of Winchester were unaware of the Muscogee Nation's plans to build the meatpacking plant until they read about it in a newspaper. Even then, she said, the size and scale of the 25,000-square-foot project was unknown. 
The town hired a lawyer following a community meeting, during which residents expressed numerous concerns and uniform opposition. A virtual meeting soon followed, Adkison said, but it ended with "really no response to our concerns" or a resolution of any kind. 
"A lot of the residents in our community are concerned about the nuisances — the smell — and we all have water wells," Adkison said. "When Winchester was incorporated, it was done to protect homeowners from industrial-type businesses from moving into this area. I would call that industrial."
Fisher said most operations like the meatpacking plant being built would use anaerobic lagoons. Those, he said, "are controlled largely by evaporation, and the biological processes that treat the water take place in this near-surface aerobic — that is with oxygen — and the subsurface anaerobic layer."
 "There is no discharge or spray from those lagoons unless they fill up," Fisher said. "In these lagoons ... the wastewater is going to have solids screened out of it, but the balance of it — the water — will go to a forward bay where it is sprayed into the air and then passed into storage lagoons, where it will be bubbled or sprayed ... and then on a regular basis ... be land applied."
Thrower said she and her husband fear they will have to move the heifers and calves they keep near their home to other pastures due to the potential risks of disease. While they lease other pastureland, she said moving the livestock presents problems. 
"This is where we troubleshoot — these are animals that are sick and need some ... doctoring," Thrower said, noting there were baby calves brought inside during the extreme winter weather in February and kept warm with a hair dryer. "They'll have a great big fence around the lagoons to keep out wildlife, but that's not going to keep out insects, it's not going to keep out birds and the small pests that can spread diseases to our livestock."
Adkison said MCN officials were aware of the town's zoning restrictions before they began construction this past fall, and they should be aware of flooding along the creek that in the past leveled the Thrower's pipe-and-cable fence and prompted a bridge replacement. 
Fisher described the creek as "very flashy, and said floods occurring now "are bigger and more frequent because of a changing climate. We're getting wetter." 
"In addition to providing an ongoing source of aerosol generation, those lagoons will be threatened by flooding from time to time, Fisher said. "There is about six and a half square miles of watershed above that lagoon area. Whether those lagoons will withstand that, I do not know." 
In response to the community's concerns, the tribe issued a statement noting its efforts "to be good neighbors." MCN officials said concerns expressed during the meeting with Winchester residents and their representatives were taken seriously. 
"During the meeting, our experts provided information and illustrated features and decisions that were made in coordination with the Nation's Environmental Services Office to meet all compliance and regulatory conditions," MCN officials said. "Despite our efforts, it seems as though we were unable to assuage their concerns ... We have the utmost respect for our environment and the future of all Oklahomans. This project's design reflects that, and we stand behind its quality."