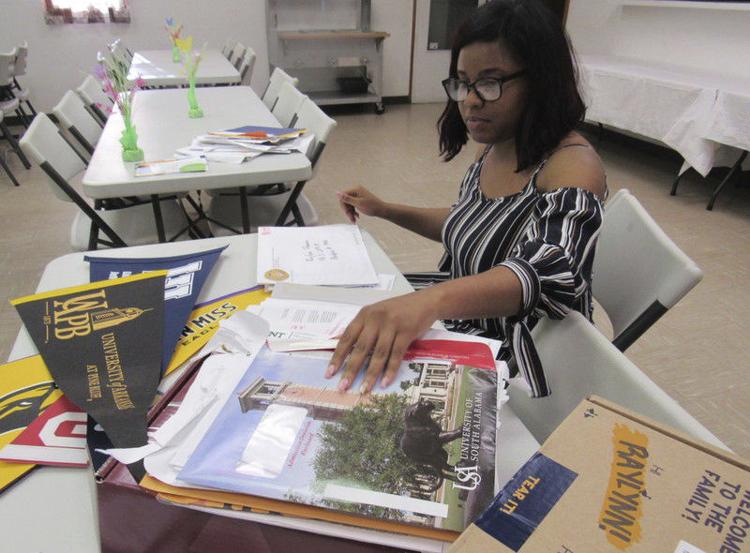 After poring through 64 college offers, top Muskogee High senior Raylynn Thompson chose Alcorn State University, a historic black college.
"Alcorn State not only offered me a full-ride (scholarship), they have the most undergraduates that go off to medical school," Thompson said. "I know that they're preparing their students fully for the future."
Thompson started applying for college last summer. She said she used two "common application" Internet programs that submitted her application to multiple institutions, including historic black higher education institutions, she said.
She said she was especially interested in colleges with a biology honors program with a pre-professional track. However, she said she didn't list college choices on her common application.
Thompson recalled getting her first college offer the summer before her senior year.
"I thought it was a hoax," Thompson said. "I called them, and they're like 'No sweetie, you're accepted."
Then came another offer, then another, and still more until she got 64 offers.
Muskogee High School college and career counselor Taylor Banks said that in her three years at MHS she had not seen a student with 64 college offers. She said most students usually apply to four or five schools.
"She just set her mind to it and went for it, which is very nice to see," Banks said about Thompson. "Since she is valedictorian, I can guarantee most of them have some sort of scholarship attached."
Banks said Thompson will receive the prestigious Stern Award for ranking first in her graduating class.
"She will get a letter to be sent to her school of her choice," she said. "That way, she is the valedictorian and could get a valedictorian scholarship from that school."
Thompson said she has not visited the Alcorn State campus in Lorman, Mississippi. However she has taken virtual tours.
She said she enrolled in Alcorn State before her birthday earlier this month. She already earned 31 hours of college credit through Connors State College, which means she can enter Alcorn State as a sophomore.
Even though Thompson cast her college application net wide, she went fishing for certain things.
"I was looking for something that could help me in my future," she said.
She said she plans to go on to medical school after college and eventually become a neonatologist.
"I'm looking for a very nice atmosphere," she said. "Something that feels more like home than being at college. I want to have a good environment with friends, teachers."
Thompson said she received offers from as far away as the University of the Virgin Islands.
"That one was a full ride scholarship, and I looked at my mom and she said she wasn't having it," Thompson said.
Thompson attended Ben Franklin Science Academy through eighth grade.
"It was a little bumpy there, but if it hadn't have been, I don't think I'd be where I am now, in shaping the person I am," she said. "The most valuable thing I gained was the friendships. Those friendships not only traveled with me to high school, they'll probably travel with me to college."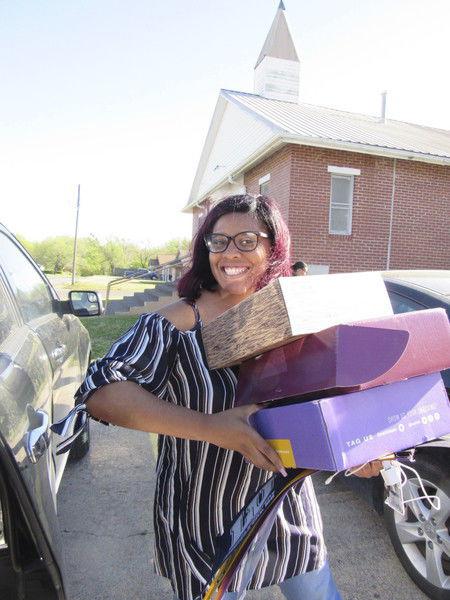 She said teachers such as Lisa Dotson, Andrae Freeman, Michael Walcutt and John Singler inspired her through high school.
"These teachers taught me it was always about the academics, but the energy you put in," Thompson said. "They taught me about motivation."