Muskogee Little Theatre offers some Christmas joy on Valentine's Day  –  and people won't have to venture out on the ice.
MLT will present streamed productions of it's Christmas program, "Elf - The Musical," at 7 p.m. Sunday and Feb. 20. Tickets, available online, are $15 for individuals or $40 for families.
The COVID-19 pandemic prompted MLT to postpone it's original "Elf" presentation in December, said play director Tommy Cummings.
Instead of simply putting "Elf" on the shelf, the theater chose to have the musical streamed online.
"Oddly enough, when we first started doing "Elf," We actually had begun the process of acquiring the rights to stream for the first time," Cummings said. "We wanted our production to reach as many people who couldn't get to watch at the theater."
Cummings said he and technical director Sterling Spinks set up video cameras at four angles.
The cast and crew adapted well to all the delays and changes, he said.
"We were a week from opening and everyone was ready to go, and then we took a month off," Cummings said. "Getting back into the gears, we took a couple of weeks and got refocused."
Cummings said he had to remind the cast they were performing before the camera instead of a live audience. However, family members of the cast and crew got to attend a one-night showing, he said.
Cummings said people can expect an energetic production, "fun for the whole family."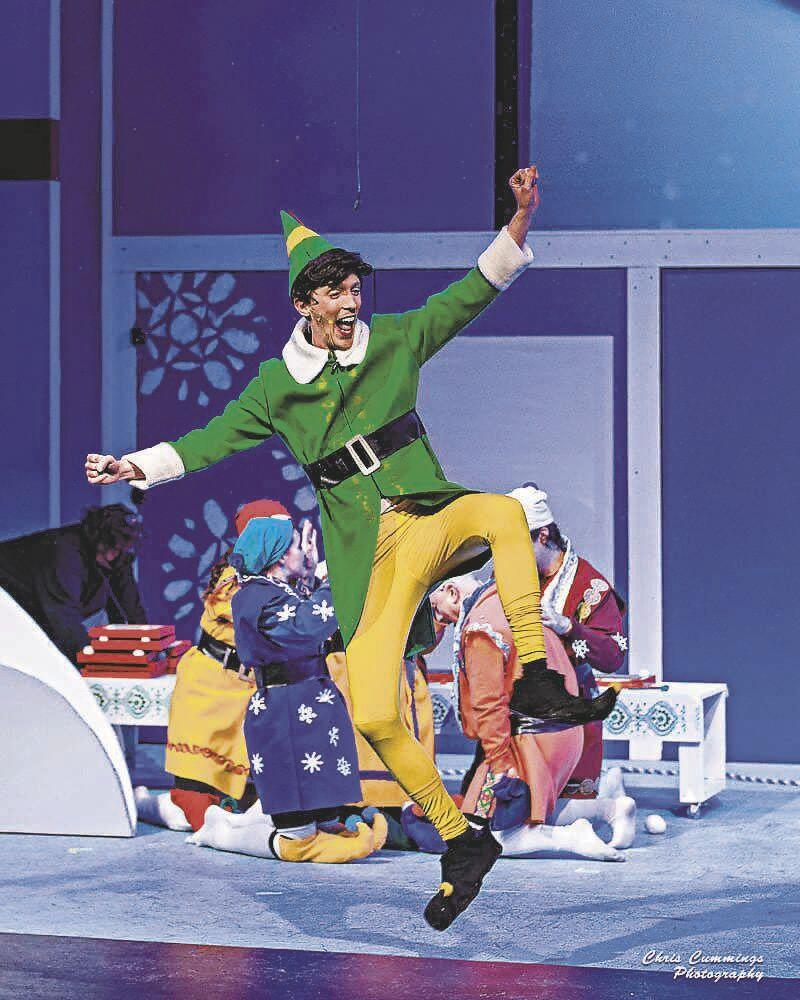 "It's a great way to celebrate Christmas in February," he said. "And, of course, with the weather, there are few options to experience anything this week."
He said his wife, Angelina Villegas-Cummings "put in a ton of work with the choreography."
"Viewers should expect some of the most entertaining dance numbers ever seen on the MLT stage," he said.
The musical follows the 2003 movie, "Elf," about an elf named Buddy who discovers that he's really human, then ventures out to find his real father. 
Buddy discovers that his father is on Santa's "naughty" list and that many don't even believe in Santa anymore. 
Tulsa actor Nicholas Winterrowd, who plays Buddy, said he was excited to play the main role. He said he did not try to be like Will Ferrell, who starred in the movie. 
"I think I bring a childlike enthusiasm, but it's grounded in reality," he said. "I wanted to be as childlike, almost as zany as I possibly could be, while still being believable."
Winterrowd said the switch to video opened an opportunity for him. 
"I've always wanted to do movies as well, but I never had an opportunity," he said. "It was neat having to think about what I was doing on stage, regarding how I was going to look on a camera, versus the wide view from a live audience."
Winterrowd earned a degree in musical theater performance and a master's degree in musical theater directing  from University of Central Oklahoma.