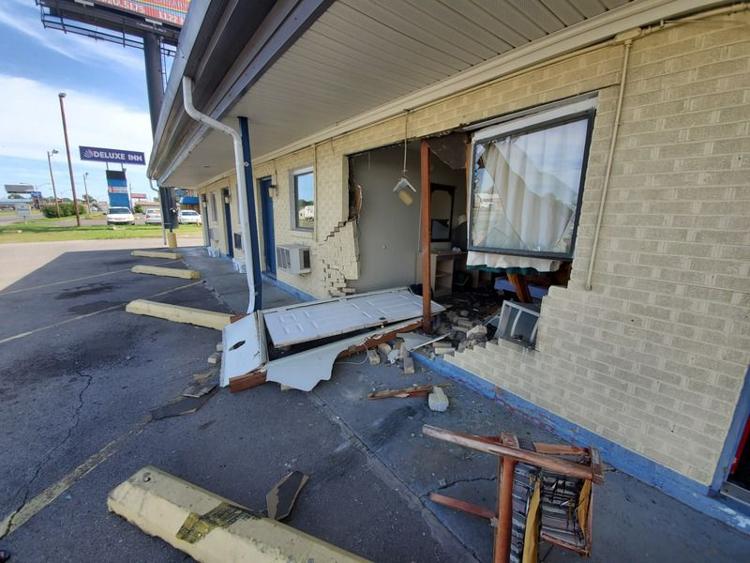 A man allegedly slammed his truck into the Catalina Motel early Tuesday morning following an altercation with his wife and the motel's manager, then led officers on a pursuit before his eventual arrest.
Kyle Ford, 35, was booked into the Muskogee County/City Detention Facility on complaints of assault and battery, second-degree burglary, malicious destruction of property, kidnapping, endangering police officers while eluding them, running a road block and resisting arrest.
Ford allegedly began his assault by kicking in the door to his wife's room, then attacking the motel manager Baghirath Jinwala when Jinwala attempted to repair the door.
"He tried to kill me," Jinwala said. 
Jinwala said Ford went from using his hands to taking the drill Jinwala used to repair the door and attacking the manager with that.
"I was trying to fix the door, and he came up and started beating me. He took the drill and hit me in the stomach with it, and then the face. I was lucky it didn't go inside or that I didn't lose an eye," Jinwala said.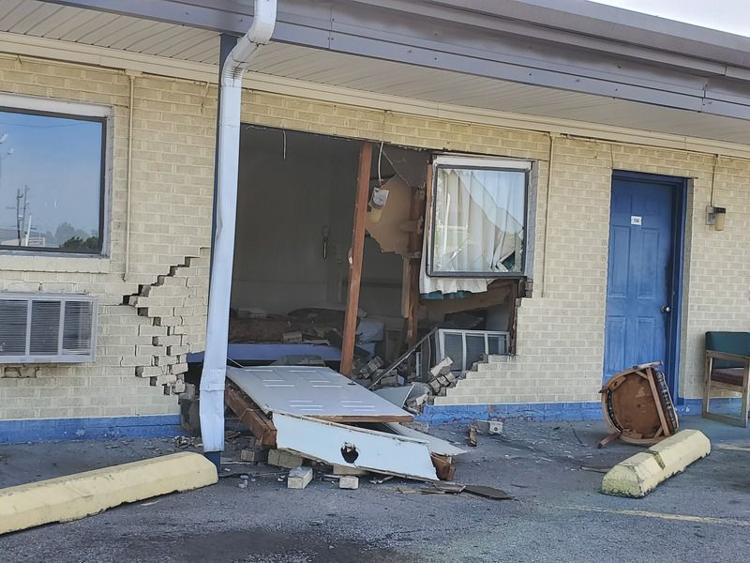 After Jinwala called the police, Ford climbed into a pickup and slammed it into the building, destroying one of the rooms. He then forced his wife into the truck and left. Police began their pursuit of Ford near Old Taft Road and caught up with him near 94th Street, said Muskogee Police Department Public Information Officer Lincoln Anderson.
Ford was not injured in the subsequent arrest, Anderson said.