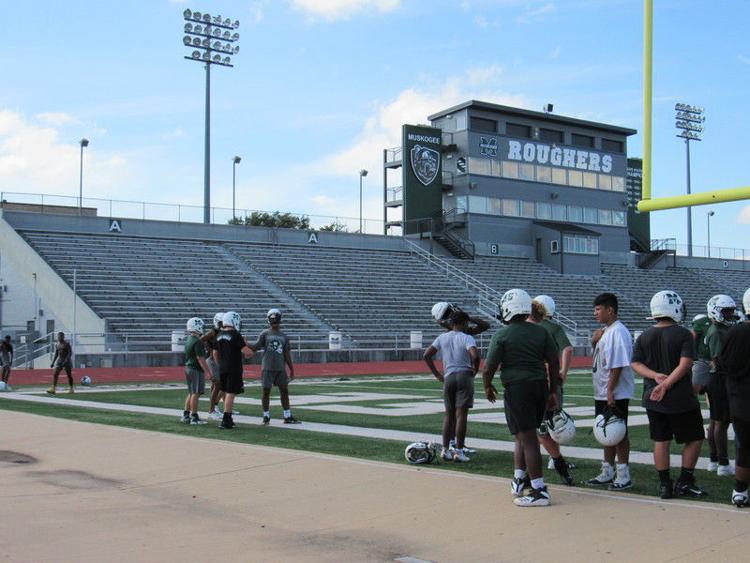 Editor's Note: This is the third in a series of stories about the upcoming bond election for $110 million.
Indian Bowl's freshman dressing room reeks of "80 years of urine," Muskogee High School Football Coach Rafe Watkins said.
The Roughers need a newer and larger football stadium, as well as a larger gym, school officials say.
A $20 million gym/field house and a $12 million stadium are part of the $110 million bond issue Muskogee Public Schools voters will decide on Oct. 8. 
The bond issue includes $67 million for improvements at secondary schools, pre-kindergarten and elementary schools, plus $5 million for technology updates. If passed, it would increase the sinking fund millage rate from 20 to 32 mils. Bond promotional material says that would mean a property tax increase of $119 a year for a $100,000 house.
The bond issue also includes $5 million to acquire seven pieces of property totaling 38 acres across Shawnee Bypass from MHS to build the new gym and stadium. A vacant office supply store would be renovated for cheerleading and dance programs, athletic offices and a "Rougher Spirit" store.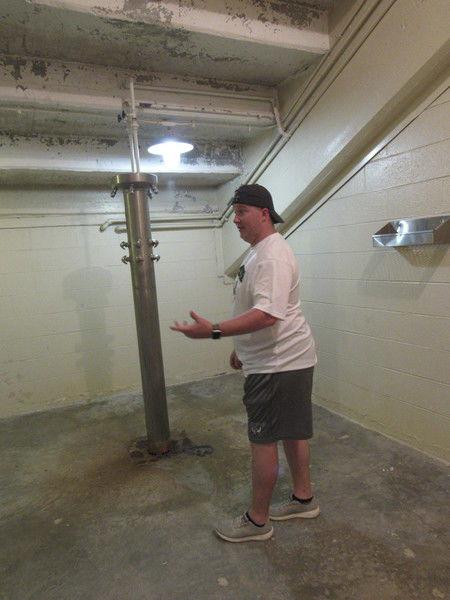 MPS Superintendent Dr. Jarod Mendenhall said the district will begin negotiating for the properties "very soon. He said he anticipates negotiations for each piece of property will run smoothly.
"After thorough research on these parcels of land, documents show that these properties have been for sale for numerous years. In fact, there are two properties that have been on the market for over two decades," he said. "Each property will be negotiated separately, and each parcel will need to be purchased for the project to be fully realized."
Mendenhall said each property hinges on a fair and equitable price of the other properties in order to be completed. He said the district would review other properties if negotiations reach a stalemate.
Although the freshly-painted Indian Bowl looks nice, it has some problems in its "guts," Watkins said.
"It's starting to have some bricks falling out," he said. "Where the freshman locker room is, it also doubles as our boys soccer, the bathroom is 80 years of musk and urine." 
He said the weight room under the home stands "leaks like a sieve."
Visitor locker rooms also are musty.
MPS officials also say Indian Bowl is too small for a 6A facility and too limited for the number of sports played there.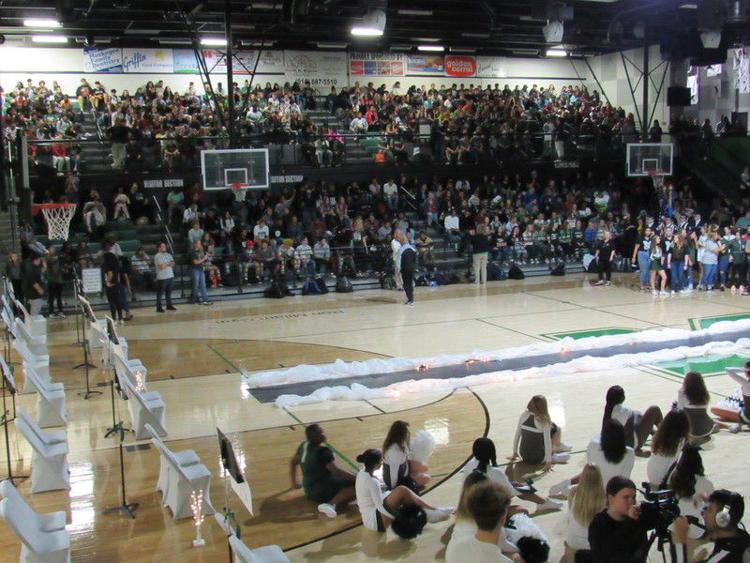 MPS Chief Operating Officer Eric Wells said Indian Bowl can seat 6,081 spectators. In comparison, Bartlesville's Custer Stadium seats 7,200, Ponca City's stadium holds 6,000 and Yukon's holds 6,500, officials at those districts said.
MPS Athletic Director Jason Parker said Indian Bowl hosts track and field, boys and girls soccer, junior high soccer and spring football, as well as track for Bacone College. 
"You have upwards of 300 kids in a given space and it's just not conducive to, number one, to safety, and number two, to teaching and learning adequately," Parker said. 
Wells said Muskogee has a "one turf field." 
He said spring sports teams must either practice at an indoor facility on the MHS campus or Indian Bowl, and a new stadium would give the district more options.
Mendenhall said parking and lighting is another issue. He said there are no concrete or asphalt parking lots available for spectators. On large gatherings, including MHS graduation, people must park several blocks away.
"Due to these unsafe conditions, many out-of-town teams won't bring many spectators," Mendenhall said.
He said the stadium does not meet compliance with the Americans with Disabilities Act, partly because the ramps are too steep and the press box has no elevator. He said concrete is cracking. 
Parker said MHS field house is inadequate for a 6A school.
"We really have a lot of kids on top of each other," he said.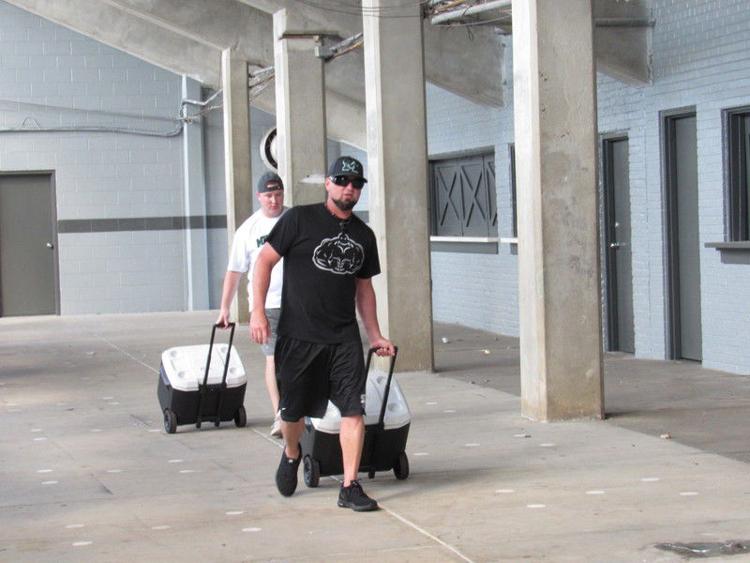 Parker said five different sports programs, plus 10 non-sports programs use the gym.
"You have cheer, you have dance, you have wrestling, not only high school but junior high. You have a wrestling youth program, you have volleyball, you have spirit programs like band, the flag team," he said. "We don't expect English to share the same space as math students."
Mendenhall said MPS had no girls volleyball or a large wrestling team when the gym was built.
"Now these sports will carry 40-50 athletes in each program that participates in varsity and junior varsity events," he said.
He said a larger gym will enable MPS to host larger tournaments.
Wells said the gym holds 1,465 people.
Parker said the school also needs space for practice.
"All our competition has over five or six gyms they are able to use at their disposal, as well as a new arena," he said.
In comparison, Ponca City High School's main field house holds 2,200 people. The school uses two older gyms for practice, said Bret Smith, Ponca City Schools executive director of operations. 
Bartlesville's Bruin Field House can seat 2,200, said Granger Meador, Bartlesville Public Schools executive director of technology and communications. Bartlesville Assistant Athletic Director Terry Hughes said the school has four functional gym floors for secondary teams.
Officials say the district will keep using the MHS field house and Indian Bowl if the bond issue passes. 
Indian Bowl would serve as the junior high stadium as well as for the ninth grade, Wells said.
Mendenhall said the field house would be used for varsity volleyball, as well as physical education classes, wrestling and student assemblies.