A freezing, drizzly mist keeps area road crews from clearing icy streets, emergency management officials say.
A county emergency has been declared by Muskogee County Commissioners, said Ken Doke.
Driving is discouraged throughout the Muskogee area, which remains under a winter weather advisory until 6 a.m. Thursday, according to Muskogee's AccuWeather website.
Muskogee Emergency Management Director Tyler Evans said at around 9:30 a.m. that roads throughout town were "very, very bad."
He said a light mist is falling and freezing on city roads.
"It's refreezing and it's making conditions worse," he said. "The guys are out trying to sand the roads, but the issue is that sand doesn't melt ice. Sand causes the abrasion so you can grip on the road. With this precipitation coming down, it's just covering it back up. They're trying to do their best to sand it."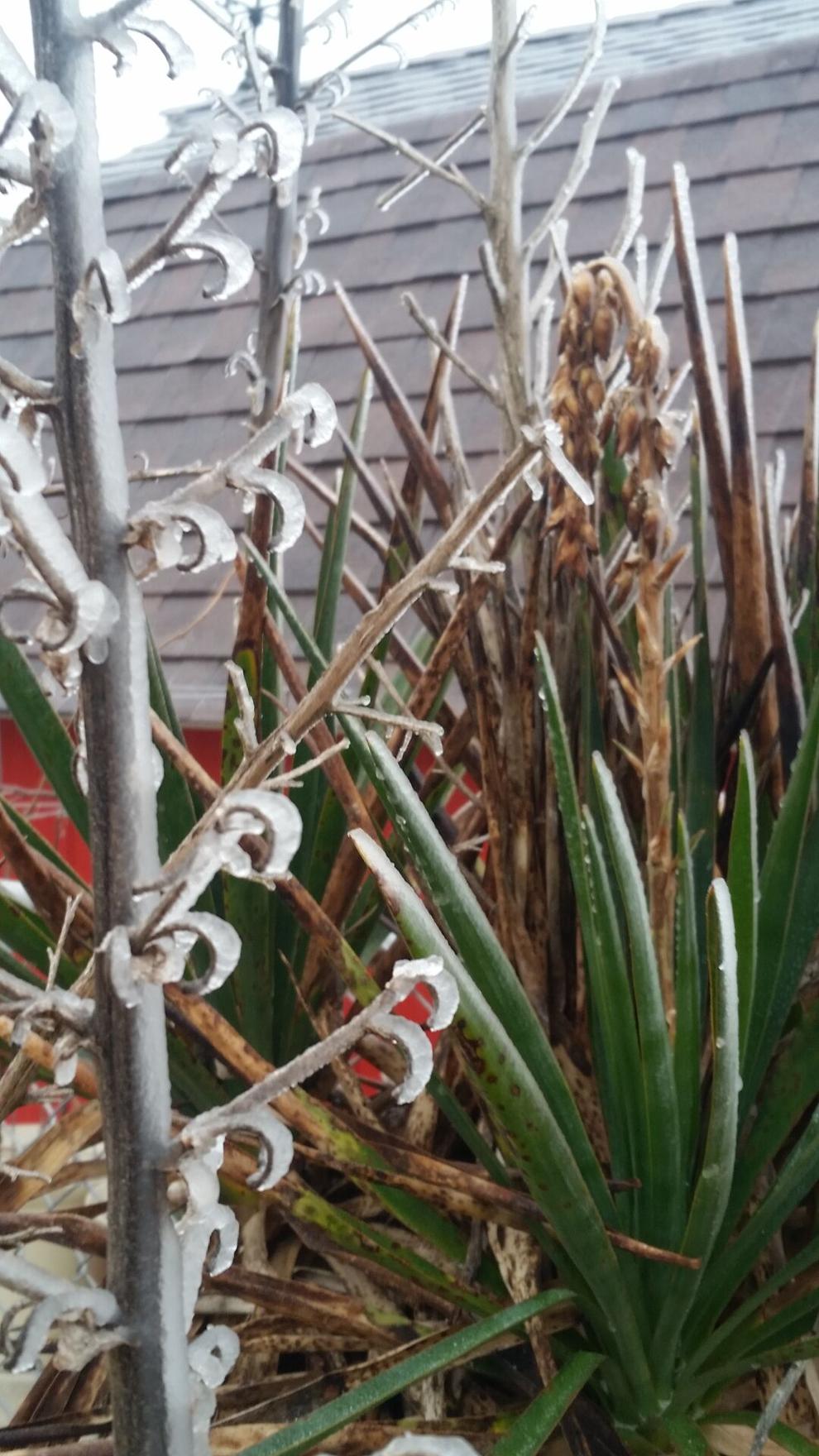 Muskogee Police Department is working multiple accidents, Evans said.
At 9:30 a.m., the city worked to close 40th Street and Buffalo Drive, which goes up to Jack C. Montgomery V.A. Medical Center, Evans said. He said ambulances were not able to get up the winding road.
"Police are having a problem getting up it," he said. "They had a minor accident there."
Evans worked from his home.
"I've got my office phone forwarded to my cell phone and I've got my laptop logged into my work computer," he said. "I could not find a good reason to make the drive all the way to the office."
Muskogee County Emergency Management Director Jeff Smith said roads in general are poor.
"There's absolutely no reason to be out," Smith said. "Cars and trucks alike are on the road. We were actually contacted by Wagoner County to sand U.S. 69, the river bridge."
Smith said trucks are sliding off the road. A county sand truck almost slipped into a ditch and a city sand truck slipped into a ditch at Country Club Road and Shawnee Bypass, he said.
Smith said an electric power pole snapped along Hancock Road, cutting power to several thousand people early Wednesday morning.
At 10:10 a.m. OG&E System Watch reported 160 customers without power between Country Club Road and Gulick and around Hancock Road.