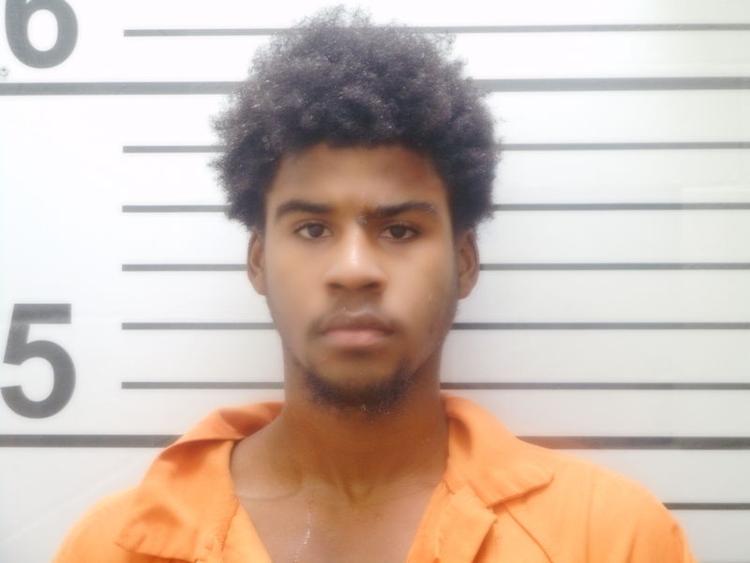 A Muskogee man was ordered bound over for trial for the fatal shooting death of a woman in September.
Mark Deon Thompson, 19, is accused of shooting Kevyawna Roshea Jackson Hall, 18, of Muskogee.
At the conclusion of a preliminary hearing Monday morning, Special District Judge Robin Adair determined Thompson should stand trial.
Thompson's sister, Lottie Thompson, 21, of Muskogee, was dating Hall at the time and was present in the apartment when Hall was shot Sept. 28.
Thompson testified Monday that she did not see her brother shoot Hall, but did hear him.
Thompson said she and Hall returned to the apartment that night after Hall picked up Thompson from work. They smoked marijuana and had an argument in their bedroom. After the argument, Thompson said, she left the bedroom and entered the bathroom across the hall, where she closed the door.
"While I was in the bathroom, I heard two beats on the door, a boom boom, a 'where's my sister,' and a pow, pow, pow, pow," Thompson said. "I froze up. Maybe I thought it was the TV. It was just so unexpected."
Mark Thompson sat at the defense table, watching the hearing impassively as his sister said she recognized the voice as her brother.
"I was really just praying that I didn't hear what I thought I heard. I came out of the bathroom and I saw Kavy on the floor between our bed and dresser, and I was asking, 'baby what was that noise?' When I saw the bullets, I don't remember if they were on the bed or on the floor, that's whenever I just started to realize what was happening," Lottie said. "My girlfriend got shot and I feel like it was my little brother that did it."
Lottie Thompson said she fled the apartment to get help from neighbors, then went back inside and held Hall until police arrived.
"I laid her body on the ground and laid down on her and I was crying, and I stayed there until the cops made me get off of her," Thompson said. "They had to carry me out of the house."
Defense attorney Roger Hilfiger questioned whether Lottie Thompson ever saw Mark Thompson at the scene of the crime, and whether or not her marijuana usage prior to the altercation could have affected her memory of events. Lottie Thompson's testimony also noted that even after fleeing the apartment in search of help, she did not see Mark Thompson nor any sign of anyone leaving the parking lot in a hurry.
"You never actually saw anybody in that apartment other than Kevyawna," Hilfiger said.
Hilfiger also questioned what sort of relationship Lottie Thompson and Hall had with Mark Thompson prior to the shooting. Lottie said the three of them had been close prior to the passing of Mark and Lottie's cousin in April 2017. 
"We would come down there and see him a lot and we would smoke with him and talk a lot," Lottie Thompson said. "We was just real close."
Mark Thompson will be back in court at 1:30 Sept. 5 for a district court arraignment. At that time, he will enter a formal plea, and a date will be set for a disposition docket ahead of trial.