A Muskogee man was killed by Tahlequah police after he allegedly shot his wife in the head, according to a news release from the Tahlequah Police Department.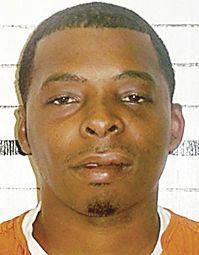 Eddie Ray Maxwell, 37, and Rachel Maxwell, 40, of Tahlequah died at approximately 7:48 p.m. Wednesday, the release states.
Tahlequah police said they received multiple calls of gunshots at 611 Pamela St. The last call came from a woman his said her sister, Rachel Maxwell, had been shot in the head by her estranged husband, Eddie Ray Maxwell Sr., 37. The caller said she ran out of the apartment and didn't know where Eddie Ray Maxwell Sr., was at the time of the call.
According to police, multiple officers arrived within minutes and notified dispatch they were in a stand-off at 7:55 p.m. Officers Steven Smith, Detective Elden Graves, Chief Nate King, Officer Matt Frits, and Lt. Brandon Vick made entry into the residence. Eddie Maxwell was found in the living room, and a revolver could be seen in his right hand. Despite multiple attempts to persuade Maxwell to surrender, he refused. The Cherokee Nation Marshal Service SWAT Team, who had been requested by King, arrived and relieved Tahlequah officers in the residence. After a few minutes, shots were fired by one of the marshals striking and subsequently killing Maxwell. Rachel Maxwell was found in the residence and pronounced deceased. The Oklahoma State Bureau of Investigation is investigating.
Body camera footage of the Tahlequah Police Department will be made available no later than Nov. 12.
"This is a tragic event and two families are mourning the loss of loved ones," states a release from the Tahlequah Police Department. "Our thoughts and prayers are with those families and friends of those involved along with the officers who responded to the scene."