Muskogee Public Schools Superintendent Dr. Jarod Mendenhall gave sixth-graders a first-day pep talk as they sat in a pod at their new school Thursday morning.
"The great thing about this is you're the first class to go through this," Mendenhall said. "You're going to set the tone for how this building is going to be, going forward. You're going to be able to look back and say 'we were the first. We started that tradition.' Take pride and ownership in that."
Thursday marked the first day of class for the Sixth Grade Academy, located at the former Grant Foreman Elementary School. Muskogee Public Schools opened the Academy this year, moving sixth-graders out of elementary schools.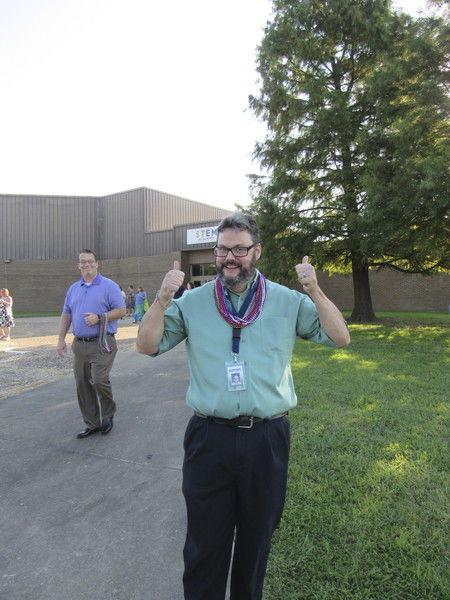 Across town, cheering teachers greeted students with confetti and beads at the Seventh and Eighth Grade Academy. Students were relocated from Alice Robertson Junior High School to the former Ben Franklin Science Academy over the summer. The BFSA building originally housed West Middle School.
The two academies use a concept in which groups of students share the same teachers for core math, language arts, social studies and science.
Seventh and Eighth Grade Academy Principal Ryan Buell said the school is divided into six different learning teams, three for seventh grade, three for eighth.
"They all belong to a team, to kind of help that relationship building," Buell said. "That's our key is relationship building. Every child has an adult advocate."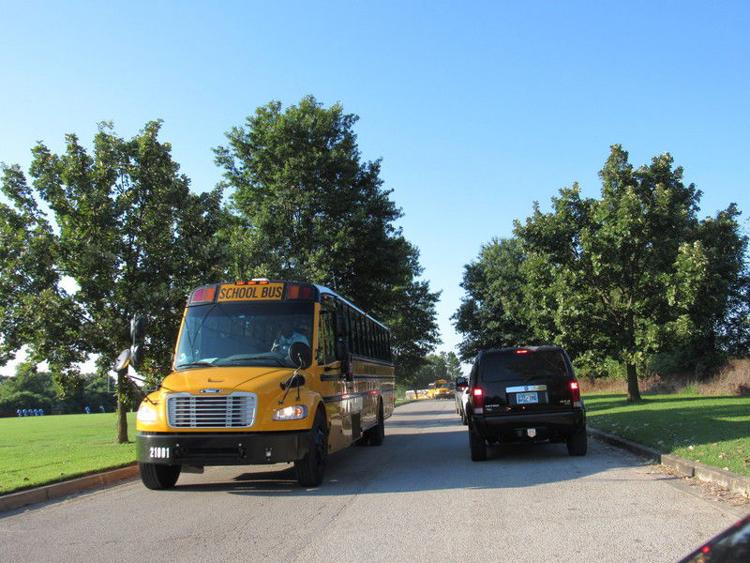 The building has separate areas, or pods, for each team. There also are classrooms for elective classes such as band, choir, robotics, family and consumer science.
Buell said the BFSA building has far more space than ARJH.
"We have just under 800 students. It's a really good fit," he said. "We have a great sized auditorium, a good sized gym, we have room for all six teams in our elective classes."
Buell said teachers and employees spent the summer updating BFSA and moving their classrooms.
"Last year, the back of the building was not being utilized, so it took a lot of work to update it," he said. "We are really excited. Summer crews did a great job getting it ready."
Family and consumer science teacher Whitney Adair said she loves the new classroom, which features three little kitchen areas. 
"You have a wide open space where you can see everything," she said. "We have a laundry, we have storage back here. We have our sewing, embroidery machines."
A former storage space was converted into a robotics classroom.
Seventh and Eighth Grade Academy Teacher Trainer Tammy Pierce said she sees "so much positivity."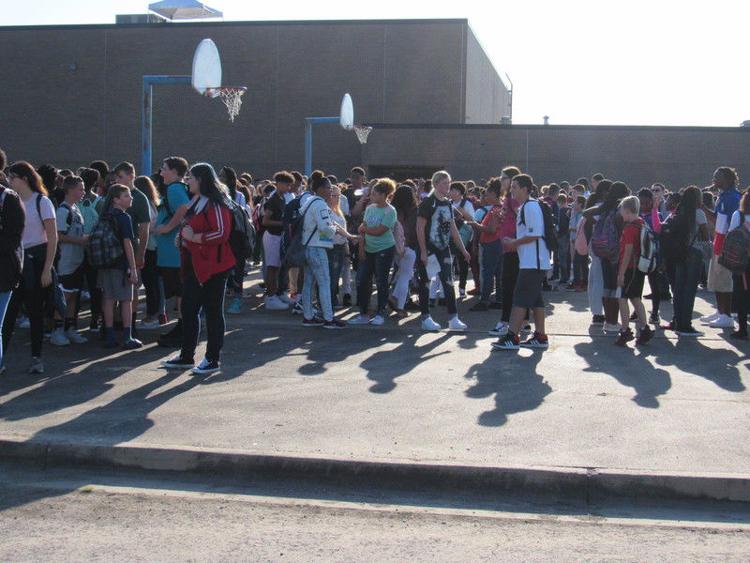 "We have a variety of levels of teachers and they're all pumped," she said. "It's like somebody pushed the reset button, and they're all excited."
Sixth-grade science teacher Brad Huddleston said students seemed excited to have their own building.
"It's been really organized," he said. "It couldn't have been a better start."
Sixth Grade Academy also has several "Rougher Retreat" lounge areas, with couches and raised tables. Principal Karen Watkins said students can use the spaces for study groups, classroom games.
"Whatever the teachers can find to enhance their education in a setting that's interesting to them," she said. "What the area is about is creating interest so students would want to be here."