Retired nursing home cook Norma Sauer learned more nutrition tips Friday at the Gospel Rescue Mission.
"Some things I didn't realize, even having been a cook," Sauer said. "The serving sizes, I kind of already knew, and how we should have 1,200 milligrams of calcium a day, I wrote that down. A lot of info."
Class participants also received healthy helpings of food, so they could try the tips at home.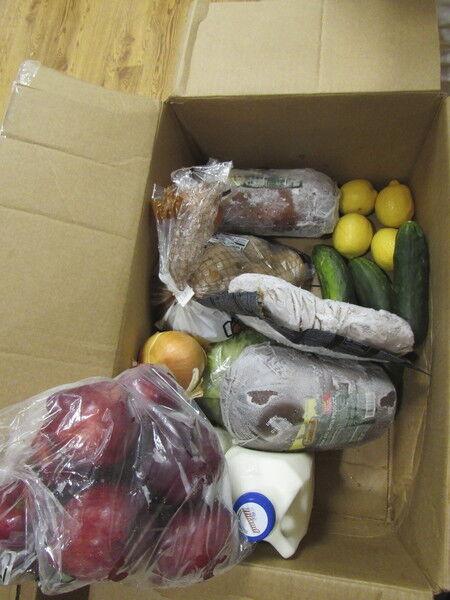 Muskogee County's Oklahoma Cooperative Extension Service presented the class at the Gospel Rescue Mission. The mission gave out 20 sets of food boxes and bags after the presentation. GRM Executive Director Rich Schaus said the food giveaway included items from GoFresh produce wholesaler, as well as donated and purchased items.
OSU Extension Nutrition Education Assistant Michelle Carter-Brown showed how to eat nutritiously, using the U.S. Department of Agriculture's MyPlate plan.
"This body is the only one we get as we're traveling through this world, right," she said as class members responded.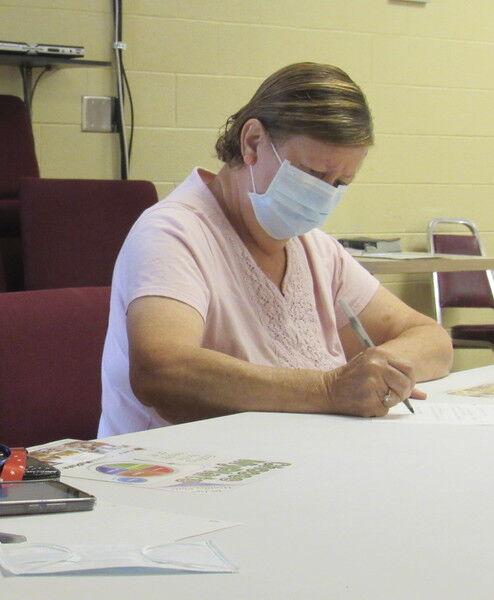 Carter-Brown said MyPlate typically is based on 2,000 calories a day. However, the amount of calories a person should consume depends on age, gender and physical activity level, she said.
MyPlate is divided into four quarters plus a "glass" for dairy products.
Half that plate should be fruits and vegetables, preferably vegetables, Carter-Brown said. Two and a half cups of vegetables is the recommended amount.
Carter-Brown stressed the value of plant-based foods, including plant-based proteins such as nuts, seeds or beans.
"Plants are living things that give life," she said. "Animals are what you eat when they're dead."
She also stressed the value of whole grains, such as whole oats, quinoa, brown rice, even popcorn.
Meats should be eaten in moderation, she said. The six ounces of protein is recommended for a 2,000 calorie-a-day diet, she said.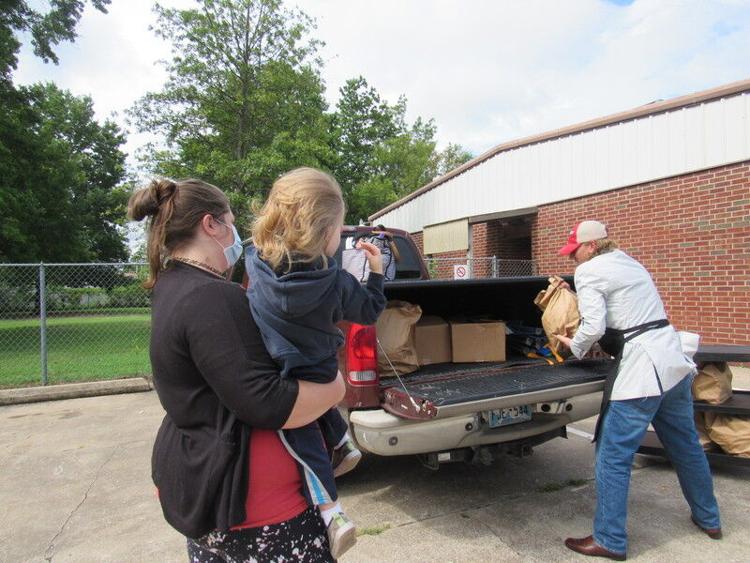 "So, if you have a six-ounce steak for lunch, you already overshot your protein," she said.
Sauer took lots of notes. She said she received an invitation on her smartphone.
"There had been a food giveaway, so I got sent a message through Messenger telling me about today, so I signed up, me and my friend."
Schaus said GRM plans to have other lifestyle classes, such as marriage, exercise or parenting classes, but have not scheduled them yet.