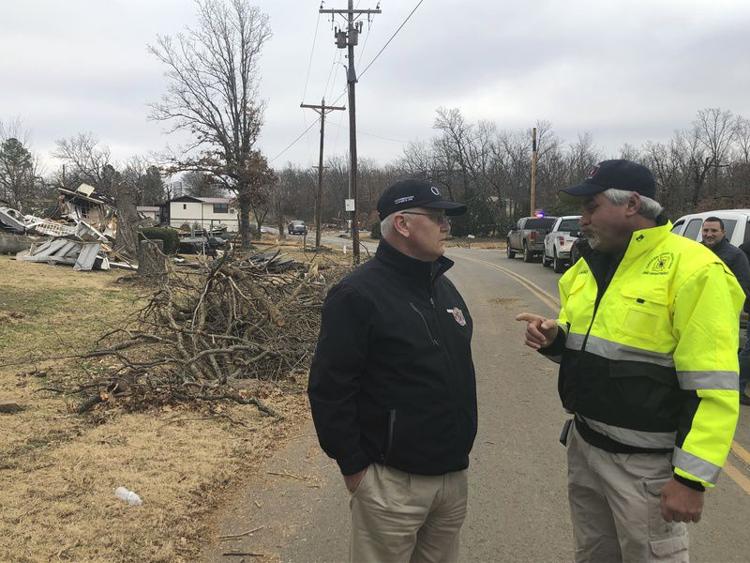 COOKSON — Oklahoma Insurance Commissioner John Doak ends his eight-year term in approximately a month, and it was a period he hoped would be quiet.
"I've got 39 days left in office, and I was hoping to make it out without one more catastrophe," Doak said to a small group of officials gathered in a Cookson Fire Department briefing room.
The briefing occurred just before Doak took a Tuesday morning survey of the areas afflicted by Friday night tornadoes. More than 150 primary residences and 50 boat docks were destroyed during the storm, which saw tornadoes tear through Muskogee, Cherokee, Sequoyah, Adair and Delaware counties. 
There were two paths forward for residents displaced by the tornado, Doak said. For those without insurance, traditional channels of disaster relief – including a petition for a Federal Emergency Management Agency (FEMA) response – were already under way. For those with insurance, Doak said his department would be on hand to help people make claims and ensure their properties are restored even as he leaves office.
Approximately 50 percent of displaced residents had insurance, said Tim Knight, Cookson fire chief. 
"All of our resources and the influence we have are going to be focused here. We're going to be here, on the ground, for the long haul," Doak said. "It's very important to let the citizens know we work to the end of our term."
Doak's group surveyed the damage done to places like Snake Creek Marina, where a tornado traveling north along Lake Tenkiller from Blackgum shattered homes and destroyed docks, leaving partially submerged wreckage littering the shoreline.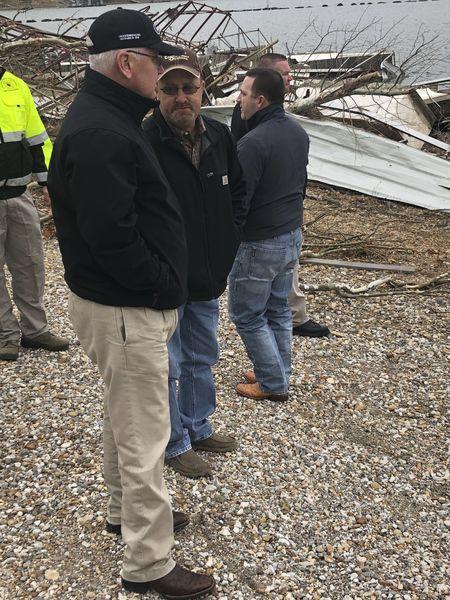 Doak said the storm evidenced the need for home and property insurance.
"You hope this never happens, but it does," he said. "Why do some Oklahomans go without home insurance when they can't handle this kind of loss?"
The insurance commissioner also cautioned residents filing claims to watch out for people looking to profit from the disaster.
"You don't want to have any large exchange of cash. Your insurance company will handle the payments to contractors, minus your deductible," Doak said. "Also, try to use in-state contractors. If they're an out-of-state contractor, that's a red flag. Make sure they're insured themselves."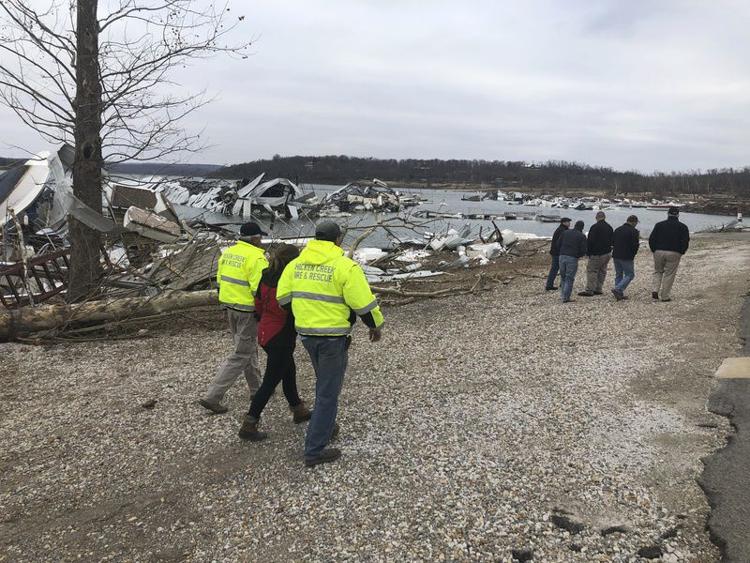 Cherokee County District 3 Commissioner Cliff Hall said he issued a declaration of disaster to President Donald Trump to garner FEMA assistance for those left homeless by the storm.
The tour followed a disaster response that went on through the weekend and involved fire departments and volunteers from Vian, Cookson, Chicken Creek and more, Knight said.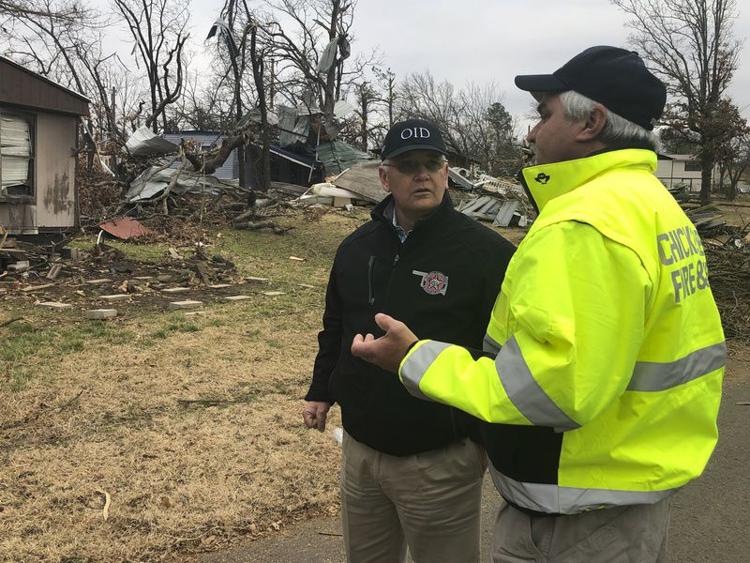 "The response was fantastic," Knight said. "Everybody jumped in, we can't say enough for them."
Doak echoed Knight's praise.
"Whenever I go elsewhere I talk about Oklahoma's disaster response," Doak said. "I think some of the coastal states could take a page out of the things we do."