Muskogee police continued to search Tuesday afternoon for an armed gunman who fled from a westside convenience store into a nearby neighborhood following an altercation.
Deputy Chief Reggie Cotton said police were "going to stay out here until we get him." He described the investigation as "very fluid" and "active," and there is a lot of information that remains unknown.
Bystanders said a woman was shot in the leg and transported by private vehicle to get medical care.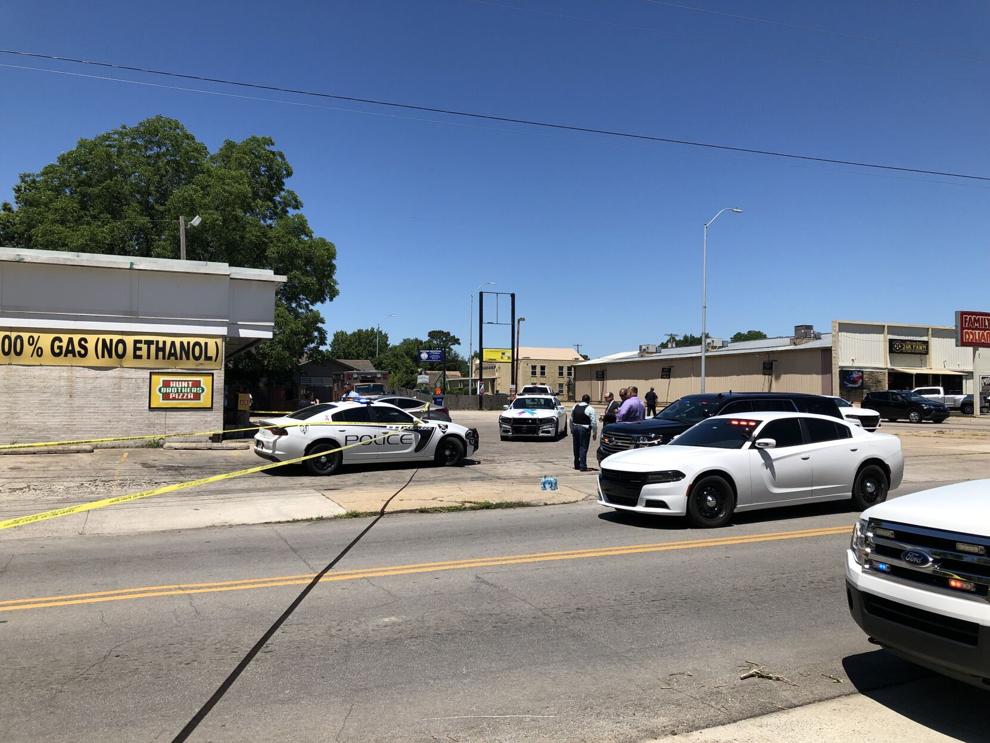 Public Information Officer Lynn Hamlin was unable to confirm those reports, saying only it was "unclear at this time if anyone has been struck."
"We have canine and lots of our patrol units in the area — on perimeter and on the ground — looking for the suspect, who is still armed at this point," Hamlin said. "The only information we have righ now is a Black male subject approximately 6 feet tall, wearing a white tank top."