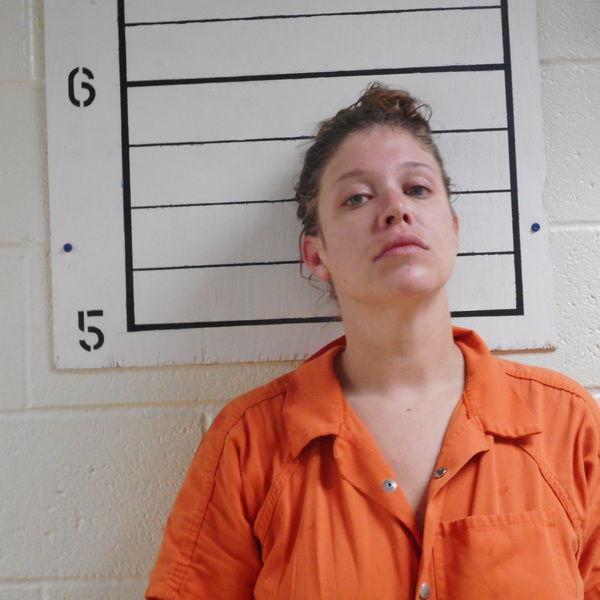 Details emerged Wednesday during a preliminary hearing for a Muskogee woman accused of killing a man and badly injuring his wife while driving drunk down York Street in late June. 
Addison Clark, 29, was charged June 26 with manslaughter, driving under the influence and causing great bodily harm, transporting an open container, failure to yield, failure to carry insurance, and driving with a suspended license. 
The charges followed a June 22 incident in which Clark, driving a 2007 Dodge Nitro, collided with Josh Jackson, 32, of Muskogee, and his wife Emilie, while the pair were riding a 2004 Harley-Davidson motorcycle down York Street. Jackson died at the scene. 
The responding officer to the scene, Tyler Griffith, found Clark with a "strong odor of an alcoholic beverage on her person," as well as an open container of alcohol in her vehicle, the affidavit states. 
Griffith was one of the witnesses called by District Attorney Orvil Loge to take the stand during Wednesday's hearing.
"He placed Addison Clark under arrest at the scene and took her to the hospital where they drew blood that was sent for testing," Loge said. "He also presented the results of the tests: Clark's BAC at the time of the collision was 0.21 percent."
Emilie Jackson also took the stand to describe the injuries she suffered as a result of the crash.
"She testified about her memory of what happened and what injuries that she sustained. [Emilie] first noticed a whole bunch of blood as she was laying in the street. She had severe cuts and abrasions to her right eye, a permanent scar on her forehead, a fractured orbital of the right eye, and a fractured hip. She had bruising about her body," Loge said. "She sustained permanent injury as a result of this collision." 
At the end of the hearing, Loge filed for a continuance to Oct. 9 to allow time for the Oklahoma State Medical Examiner's Office to conclude its findings on Josh Jackson. 
"I requested a brief continuance to October to allow the Medical Examiner's Office to finish the report," Loge said. "That will be my final exhibit, and I will rest my case."
Clark remains in custody at the Muskogee County/City Detention Facility on $100,000 bond. Her next court appearance will be Oct. 9. If convicted of manslaughter, she faces a minimum of four years in prison, according to state law.