Lucy Laird, the accountant consultant for the Oklahoma Blood Institute, answers questions about the Muskogee Community Challenge Blood Drive scheduled for Aug. 16-17: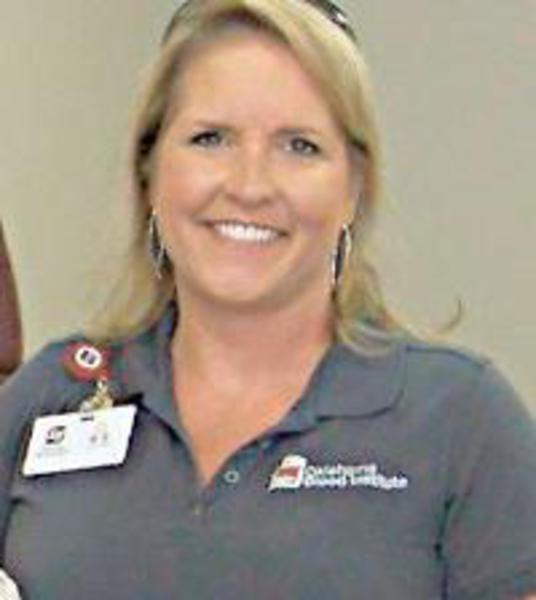 1. How often are blood drives scheduled?
"Oklahoma Blood Institute blood drives are scheduled often in the Muskogee community to support the local need for blood in Muskogee, to find a blood drive near you visit OBI.org. OBI has many partners in Muskogee to include; businesses, schools, nonprofits and hospitals who help with coordinating blood drives."
2. What makes this particular drive unique?
"The annual Muskogee Community Challenge Blood Drive is an annual campaign to inform the community on the need for local blood donors in Muskogee and to collect blood donations. At the Muskogee Community Challenge nonprofits, civic organization and community leaders come together to help educate and inform citizens on the usage of blood products in Muskogee hospitals and the patients that have been helped by receiving the life-saving blood."
3. Is there anything I need to know before donating?
"If you are 16 years or older and in good health, come give blood. The process to give blood takes less than one hour to give blood. Your donation offers a patient a chance at survival. Be sure to eat, hydrate and sleep well before giving blood. Photo ID is required."
4. Are there guidelines for donating?
"All healthy adults, ages 16 and older who meet weight requirements, are encouraged to give blood. Getting older does not make people ineligible to donate.
"Donor age and weight criteria are as follows:
"16 year olds must weigh greater than 125 pounds with signed parental permission.
"17 year olds must weigh greater than 125 pounds with signed parental permission.
"18 year olds and older must weigh greater than 110 pounds.
"Those who feel well and can do normal day-to-day activities can probably donate. Generally, people can give blood every 56 days."
5. Who is the group volunteering to help with the blood drive, and how can I help in the future?
"The Fifth annual Muskogee Community Challenge Blood Drive is hosted by Arvest Bank of Muskogee along with a group of volunteer nonprofit and civic organizations. Blood donors will have the opportunity to vote for their favorite nonprofit or civic group: Ekklesia Church of Muskogee, Muskogee County Emergency Medical Service, Exchange Club of Muskogee, Green Country Behavioral Health Services, Indian Capital Technology Center Muskogee Nursing Students, Lake Area United Way, Dr. Martin Luther King Jr. Community Center, Neighbors Building Neighborhoods, Rotary Club of Muskogee."