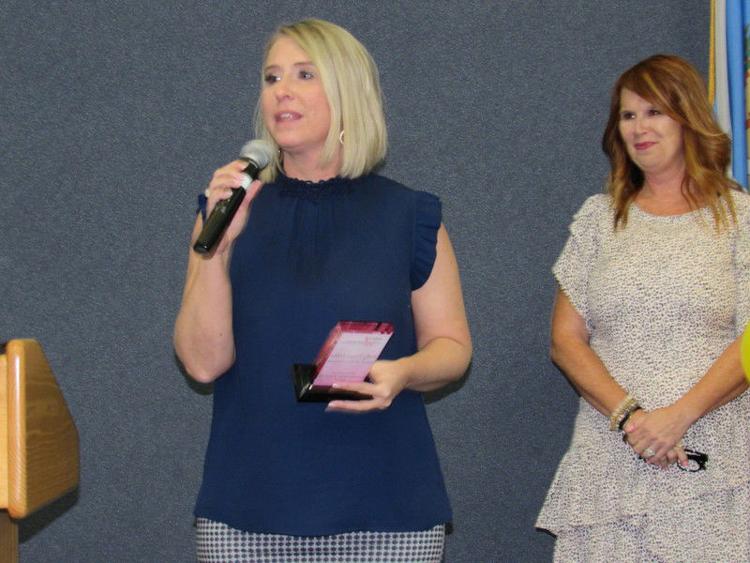 Relationships mattered Wednesday during the 15th annual Women's Leadership Conference.
"It's empowerment," said Amy Walters, electronic games manager for Creek Nation Casino. "We learn from each other, from every experience, whether it's from Bridges Out of Poverty, or teaching a school and leading students, or how they lead their team of teachers."
The conference, held Wednesday at Indian Capital Technology Center, brought 175 women together for networking, inspirational seminars and an awards lunch. The conference is a program of the Greater Muskogee Area Chamber of Commerce and Tourism.
Walters said she met a lot of different women and heard about their experiences.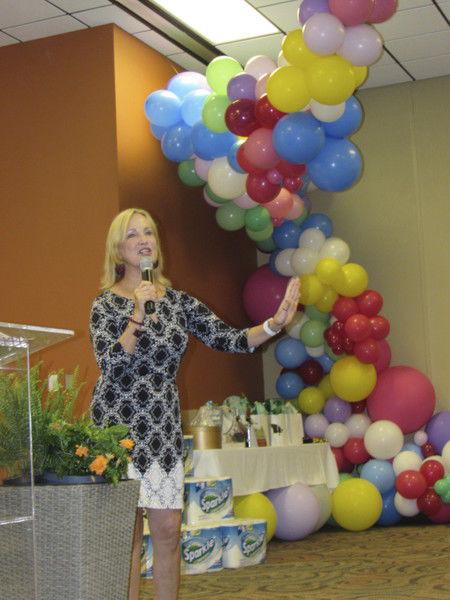 Bennette Twoshields, a casino account manager, said she's been to past conferences, "and every year it gets better."
Former Muskogee teacher Linda Hasler-Reid stressed the value of relationships in a morning session, "Surviving Detours in Your Journey."
A PowerPoint slide shown as Reid spoke said "show care for your people, and surround yourself with a team that cares for others."
"To be cared for is a foundational human need, and care for each other is simply the right thing for a leader to model," the slide said.
Reid was 2007 Oklahoma Teacher of the Year. She now is site principal at Jenks East Intermediate Elementary.
Gloria Wilson, who works in the Georgia-Pacific administration, said she learned "to continue to show care for others and have the time to listen."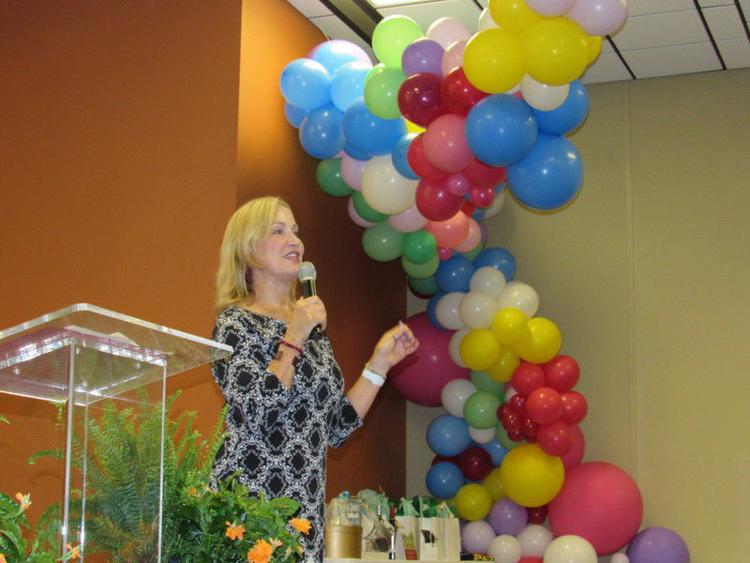 Chamber Vice President Angela Wilson praised the turnout.
"Some people have been here all 15 years," she said. "For some, this is their first year."
During an awards luncheon, conference leaders presented Women in Leadership Awards.
Lisa Wade Berry, Port of Muskogee industrial development director, won the Trail Blazer Award.
Holly Rosser Miller, real estate agent at Interstate Properties, won the Spirit of Excellence Award.
Rosser Miller teared up accepting the award. She said she's been blessed with great women in her life.
"We lift each other up," she said. "We're all better when we're working together."
Phyllis Spriggs, ICTC Business and Industry Services director, won the Lifetime Achievement Award.
Spriggs said it has been a great honor to have had such an illustrious career. She referred to Reid's address stating "when you get to the bottom line, it's all about relationships." 
Spriggs honored Sue Harris and Sue Godwin, who established the conference in 2004. Back then, Harris was chamber director and Godwin was ICTC adult education director. 
She said Harris and Godwin were at a 2003 conference, where the facilitator asked what they were doing for the leadership talent of local women. 
"They each looked at each other and said we've got to do something," Spriggs said. "Do something they did. They reached out to other female community leaders in their network and shared their ideas and passion."
She said that over the next year, "a conversation turned into a vision and a vision turned into a plan, and they did something great with it." 
After accepting her plaque Wednesday, Sue Harris said building relationships has been a chief conference goal over the years. 
"Over the years, when we did an evaluation of this, it was always one of the most remarkable evaluations," Harris said. "People say 'it touched my life, it made a difference in my life.' Something you heard that day, someone you met along the way, the friendships you developed that day. Our initial leadership committee became a very close sisterhood. It came about by working together toward a common goal." 
Women's Leadership Award Recipients
• Trailblazer: Lisa Wade Berry.
• Spirit of Excellence: Holly Rosser Miller.
• Lifetime Achievement: Phyllis Spriggs.