Six-year-old Lilliana Staggers smiled and held up the medal for her mother Katrina to see.
The Muskogee girl had just completed the Junior Obstacle Course at the First Saturday Gathering in front of the Muskogee Civic Center on Saturday.
"I went through the tunnels, stepped on those (inflatable) tubes and went to the cones. It was fun," she said as her younger sister Ariella,1, and brother Elijah, 4, crawled from one end of the tunnel to the other. "I liked this because you got to do stuff. It makes me happy to get a medal."
The course was part of the Lake Area United Way's booth at the monthly event. The United Way also featured a 1.6-mile walk around downtown that included Centennial Trail.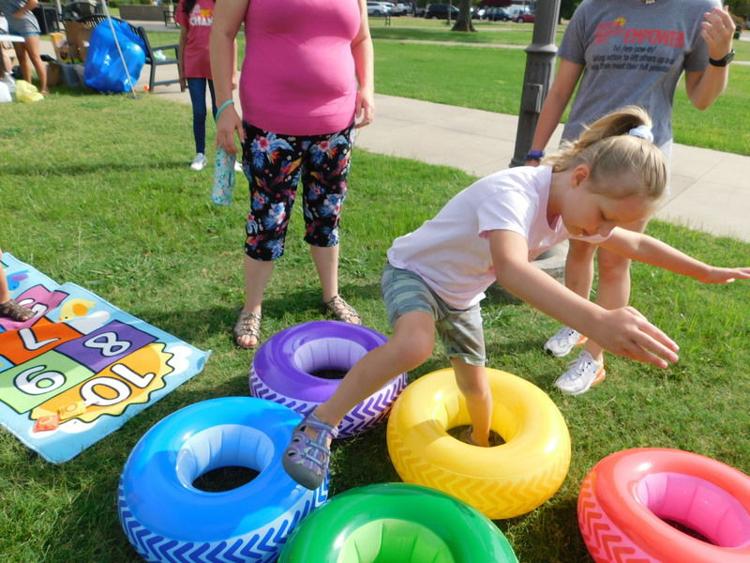 Outreach Coordinator Terry Beutelschies came up with the idea for the obstacle course.
"We were finding out there wasn't much for the little ones to do," she said. "Families like to come out (for the Gathering) but the kids were getting bored. The flea market (inside the Civic Center) is something for the adults. We wanted to do something for the kids so they can wear that energy off, plus, it will keep them active. The whole idea was to work on health and wellness."
The First Saturday Gathering, which began in April and continues through October, was an idea by Main Street Muskogee CEO and Executive Director John Newby. He's optimistic about the event's future.
"We did this in the community I lived before, and it takes about a year before people realize it and becomes part of the fabric," he said. "Hopefully, each one will grow a little bit more."
Of course, not all of the activities were for kids like Lilliana. Adults enjoyed the Marketplace inside the Civic Center. A variety of items were sold from toys, knives and even painted rocks.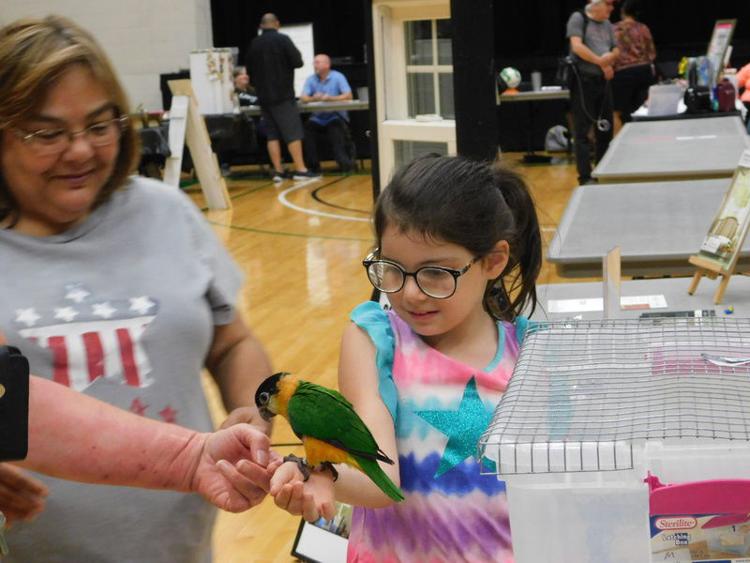 "I think it's a cool idea for the city of Muskogee to do this once a month," said Janice Howard of Muskogee. "I get to visit the Farmers Market and come in here and do a little shopping. It's a great thing for our city and citizens. The thing is, do you have enough time in the day to do all of this at once? That's kind of a challenge. You just pick and choose what you want to do."
Vendors also had fun. James Hawkins sold live parrots from his booth.
"My stepson and stepdaughter-in-law live here and told me about this flea market and that I should come try it," the Wilburton resident said. "I like it. It's a classy flea market and it's not junk. I will definitely come back."