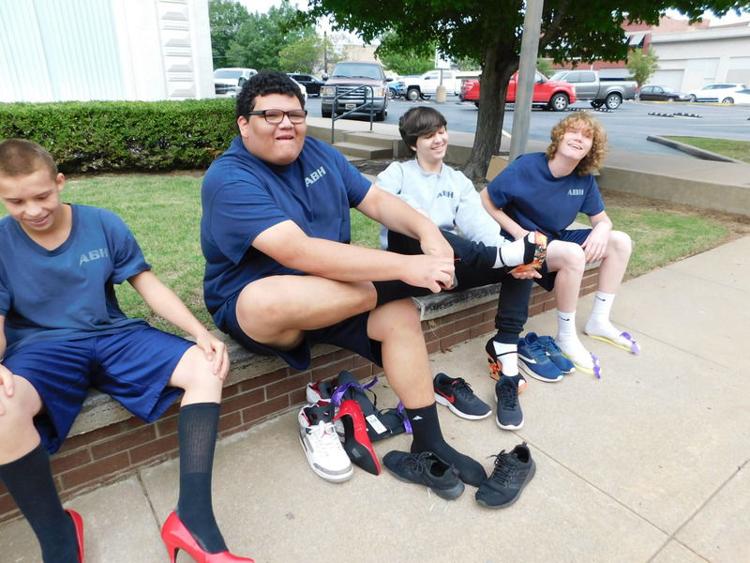 For Fuscvtv Yargee, Thursday's walk was personal.
He and with others from the Allaxis Boys Home of Muskogee were at the Walk In Her Shoes event at the Muskogee County Courthouse on Thursday. Yargee was one of the first to put on women's high-heeled shoes.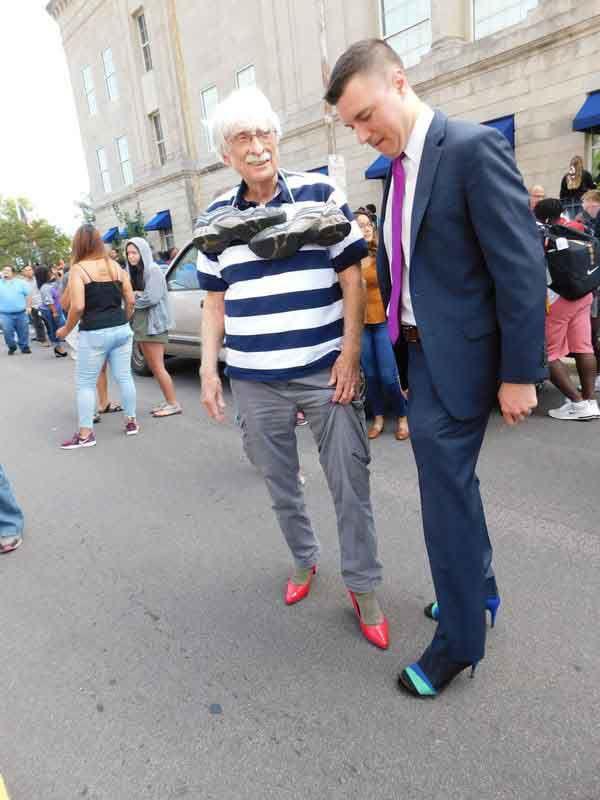 The event touched Yargee's heart.
"My mom was abused when I was born," he said. "It's really important for me to do this. Wherever I go, I like doing this because I'm standing up for my mom. I'm going to continue to do this."
Yargee, along with other boys and men, put on women's shoes for the event to benefit Women In Safe Home (WISH), a local shelter for victims of domestic violence. The shoes represent what women experience. The event also was to draw awareness to National Domestic Violence Awareness Month.
Approximately, 300 to 400 people participated in the walk, which began at the Muskogee County Courthouse and ended at the Muskogee Civic Center. Evelyn Hibbs, WISH executive director for 33 years, estimated it was the largest turnout in the 15-year history of the walk. Students from Muskogee High School, Connors State College and Bacone College participated.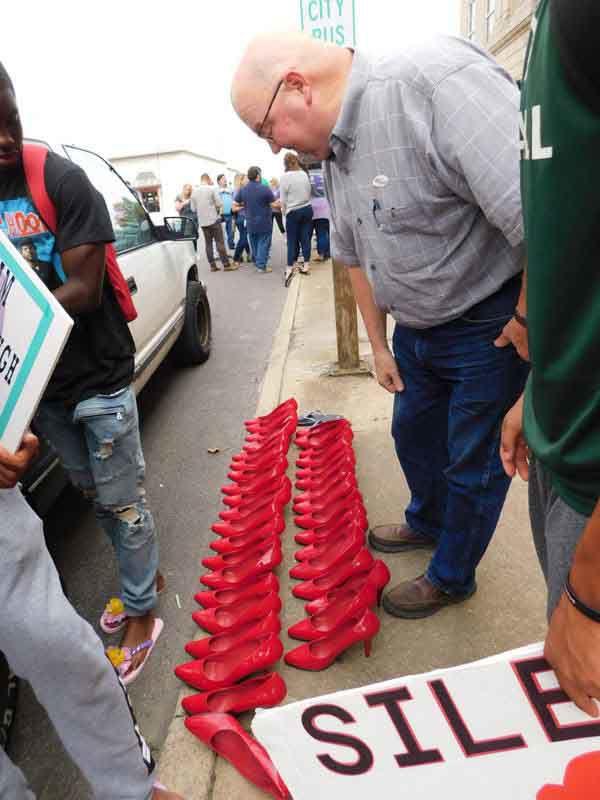 "I see some of the people we've helped," Hibbs said. "When I see people and they say, 'These are my kids, I have a job, we go to church on Sunday.' That makes all of this worthwhile. It's sad, but rewarding."
The walk concluded with a program in the Civic Center. Awards were presented to Ivory Vann for the Best "Strut Your Stuff" Walker, Largest Group for the 150 Connors State students who walked, Muskogee resident David McGee dressed with peacock feathers for Best Costume, Muskogee County Tax Assessor Ron Dean for Best Costume and Best Dressed Dog to April Wood and her basset hound Huckleberry.
McGee admitted he dressed "for the attention."
"I think it's a good cause," he said. "I made this just for this event because domestic violence awareness needs more attention." 
Mayor Janey Boydston also presented a proclamation during the program.
Muskogee County District Attorney Orvil Loge said "one case of domestic violence is too many."
"We want to bring light to domestic violence in our community," he said. "We want to do our part to curb this problem."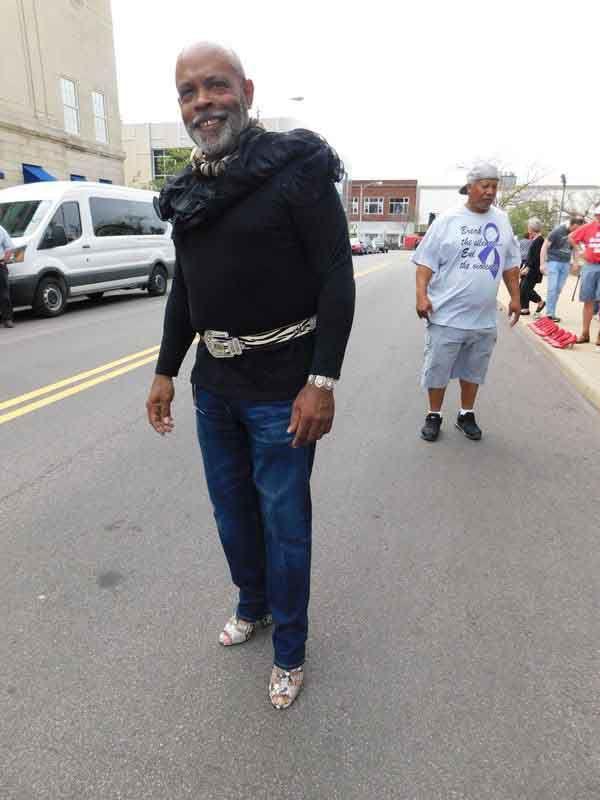 Sissy Carden, the WISH assistant executive director, said "one in four women experience domestic violence."
"You may know somebody is a victim of domestic violence, but you may not know somebody who is a victim," she said. "The only way we're going to end domestic violence is for everybody to speak out against it."