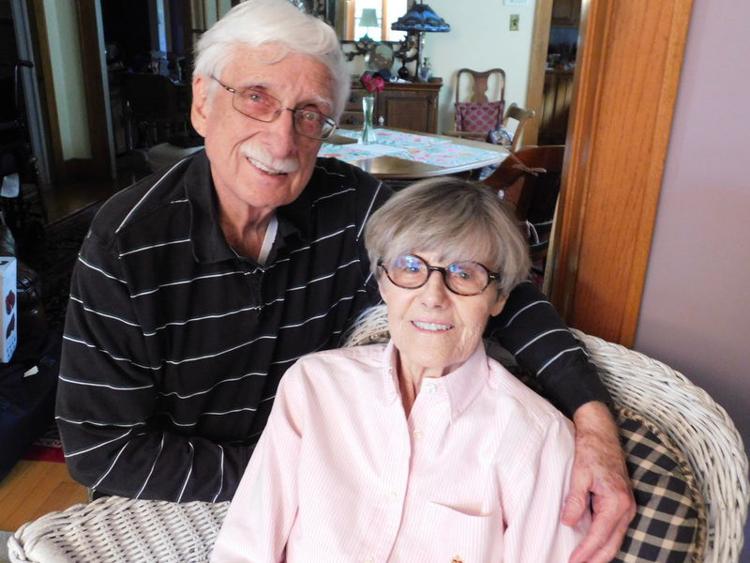 Fierce and energetic are just some of the words people use to describe Marcia Robinson.
Robinson, a former Muskogee city councilor and swim instructor, died late Tuesday night after being diagnosed earlier this year with Amytrophic Lateral Sclerosis (ALS) or Lou Gehrig's Disease. She would've turned 83 years old on Saturday.
Ineta Bebb, director of music at St. Paul United Methodist Church, said Robinson was "fierce."
"She was fierce about defending her friends and very devoted to St. Paul," Bebb said. "She helped out in so many ways. She also was a neighbor who would do anything for anybody. She was a patriot who loved her country, state and city."
Robinson served on the city council in the 1980s and was responsible getting approval for the pedestrian bridge that crosses Peak Boulevard by Hilldale Elementary School.
But city politics wasn't her only passion. She was a bridge player and gave swimming lessons.
Sarah Turner played bridge with Robinson for 25 years.
"There were 12 of us who played once a month. She was always so nice, kind and funny," Turner said. "Marcia was very dear."
Betsy Kennedy also played bridge with Robinson.
"She had more energy than anybody I've ever met," Kennedy said. "I don't think I have half the energy she had. She was an incredible friend, woman and loving family member. She was just a force and such a powerful part of everybody's life, at least mine. Heaven got an angel."
Trude Norman counts 44 years of friendship with Robinson."She richly blessed my life," Norman said. "I was lucky one to have known her."
Coni Wetz, executive director of the Muskogee Little Theatre, recalls Robinson's involvement.
"Her and (husband) Ben sat on the front row for a million years and never missed a show," Wetz said. "She was one of our most supportive patrons. She also was a very good actress in senior theater."
Robinson is survived by Ben, her husband of 63 years, and her two children, Chanda and Bret.
Marcia's diagnosis was particularly painful to Ben.
"This doesn't choose good or bad people," he said in May. "It's hard to find a better one that one. She just doesn't have a bad bone in her body. She's been an energizer bunny her whole life."
Services for Marcia Robinson are pending.