When Santa arrived at Centennial Park's gazebo Monday evening, he was met by a line extending past the park's entry and across Poplar Street.
Daxton Davis, 9, was first in line. He said he didn't ask Santa for anything, "but I would want a 1/18 scale 2015 Mustang wide body."
"He likes cars," said Daxton's mother, Jenny Davis, adding that they waited 30 minutes for Santa to arrive. 
But they didn't seem to mind.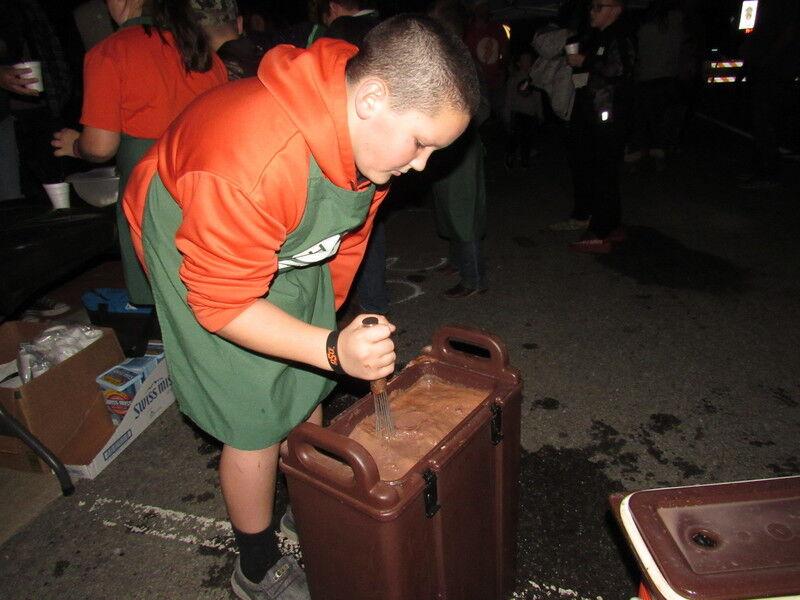 "We're glad they have something to do for the little town we live in," Davis said. "We usually come every year. This is the second time we've seen Santa, though."
Scores of people visited Centennial Park to see Santa and watch the lighting of the downtown Christmas tree.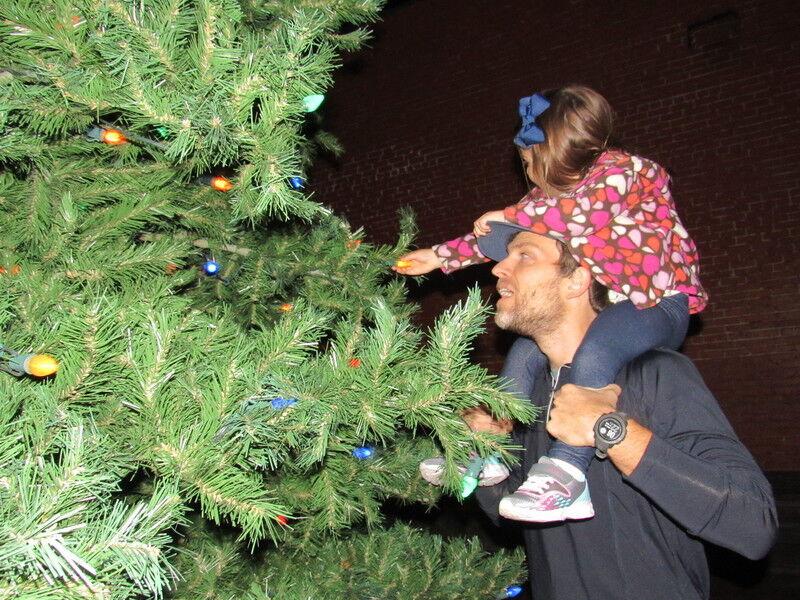 Fort Gibson Chamber of Commerce Director Kim Martin said she was happily surprised to see the long line waiting for Santa.
"It's very refreshing to have a traditional tree lighting in Fort Gibson, to see everybody here celebrating the holidays coming up," Martin said. "I think all the kids are excited to see Santa."
Debra Mitchell waited near the end of the line with her daughter, Katlin Phillips, and grandchildren, Dylan, 6, and Emerie, 2.
"The line's moving along real good," Mitchell said, pointing a few yards down the road. "We started off back there."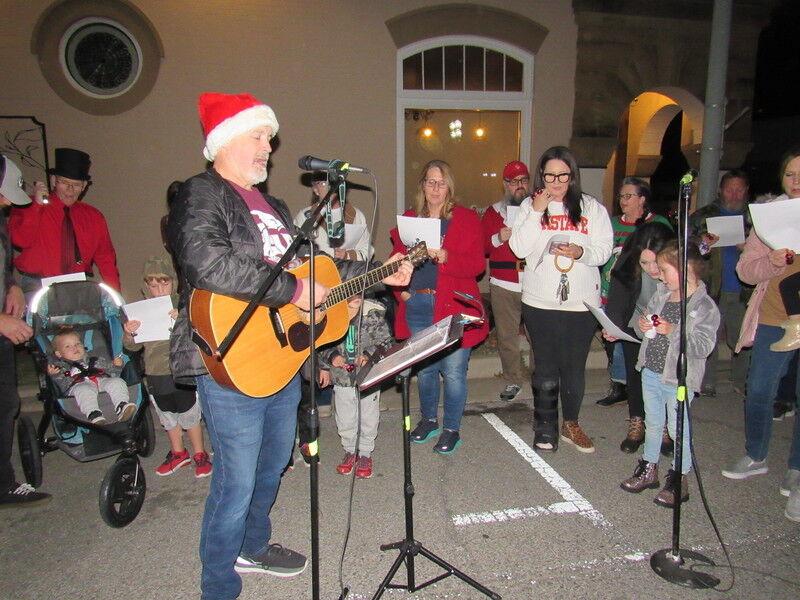 Phillips said this is the first time this year she's brought her children to see Santa.
"It's an amazing experience for the kids," she said.
Fort Gibson 4-H Club member Remington Cooper stirred a vat of hot chocolate to help serve visitors. He said he must have stirred 100 times.
"We served 12 gallons," Remington said early in the evening. He said he had some and "it's good."
People handed out free cookies from the Firstar Bank booth. Singers from Fort Gibson Church of Christ provided music.
Martin Updike brought his three children to the Christmas tree lighting. He hoisted his two daughters — one at a time — on his shoulders to see the Christmas tree lights close up.
Updike said he went to the 2019 Christmas tree lighting and was glad to bring his children back this year.
"The community spirit's great," he said. "They get to see a lot of kids they go to school with, and it's a lot of fun."