Elementary principal Dr. Justin Walker is taking on a new role coordinating instructional technology for Muskogee Public Schools.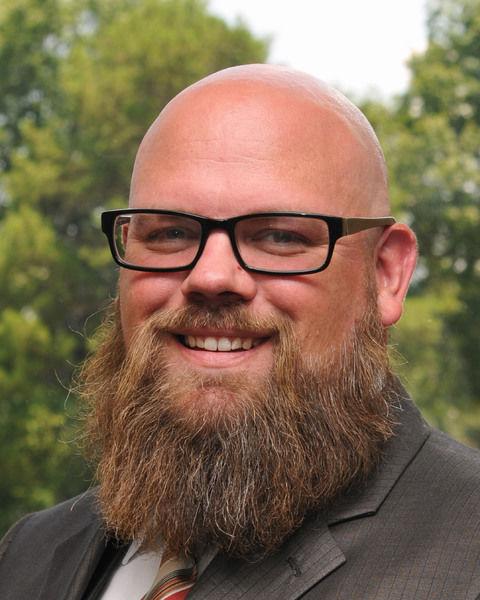 "My hope is to help guide our teachers to become global collaborators and our students to become creative communicators according to ISTE standards," Walker said.
ISTE, International Society for Technology in Education, helps educators use technology for innovative learning, according to the ISTE website.
Before becoming MPS instructional technology coordinator, Walker was principal at Grant Foreman Elementary. The school will become the Sixth Grade Academy at Grant Foreman starting this school year.
Walker said he will have three responsibilities:
• Leading districtwide technology committee in reviewing and monitoring all technology used in the district.
• Researching new instructional technology and meeting with vendors. The technology committee will review technologies before adopting them.
• Training teachers on a biweekly basis.
Muskogee Superintendent Dr. Jarod Mendenhall said Walker will help Muskogee schools move into virtual platforms.
"Kids today are doing different things, learning differently," Mendenhall said. "You can actually try to do more with virtual education."
Walker said his position has been needed for a long time, especially because of the move to 1-to-1 technology.
"The addition of the T-Mobile EmpowerED grant that provides free home high-speed internet to every student in Muskogee takes away the digital inequity that is found in most of the country," Walker said. "We now have the availability to create digital portfolios for all students to help track student growth. This is necessary because of the Oklahoma Individual Career Academic Plan (ICAP) standards that require individual learning plans for students."
Mendenhall said the district has no platform where students can download information onto their laptops.
Walker's position is one of several changes Mendenhall has made at the upper administration level.
In a 100-day entry plan he made earlier this school year, Mendenhall proposed dividing district leadership into four parts — administrative, business, operational and student services. 
"I felt like I needed to give it a year to evaluate where we needed to go," Mendenhall said. "I feel like the changes and the moves that I made help us achieve our goals and our vision as a district."
Under the new structure, longtime Chief Financial Officer John Little remains and will oversee business services of finance, child nutrition and enrollment.
Shannon Turner moved from being executive director of federal programs to chief academic officer. She will oversee special education, advanced education, Indian education, assessment and grants.
Dr. Kim Dyce, former director of teaching and learning, moved up to assistant superintendent. She will be over site principals, athletics, fine arts and human resources, Mendenhall said. 
Lance Crawley, a former Broken Arrow and Hilldale school principal, was hired in March as chief operations officer.
Mendenhall said Crawley is over maintenance, custodial services, technology and transportation.