CHECOTAH — Crowds overflow the school auditorium when the high school band plays, Band Director Ashley Hackler said.
"Whenever we have concerts, we have parents standing back here because we do not have enough room," she said while standing in the auditorium's lobby, part of Checotah Middle School.
An $8,540,000 bond issue, set for Sept. 14, could help fund a newer, larger high school performing arts center and band room, as well as a new ag barn and improvements at Marshall Elementary, Checotah Intermediate and ball fields.
The vote comes as bonds from a previous issue are being retired, Checotah Superintendent Monte Madewell said. In 2009, Checotah voters approved a $15.4 million bond issue which mostly paid for a new high school. That bond issue initially raised district property tax rates by about 19 percent.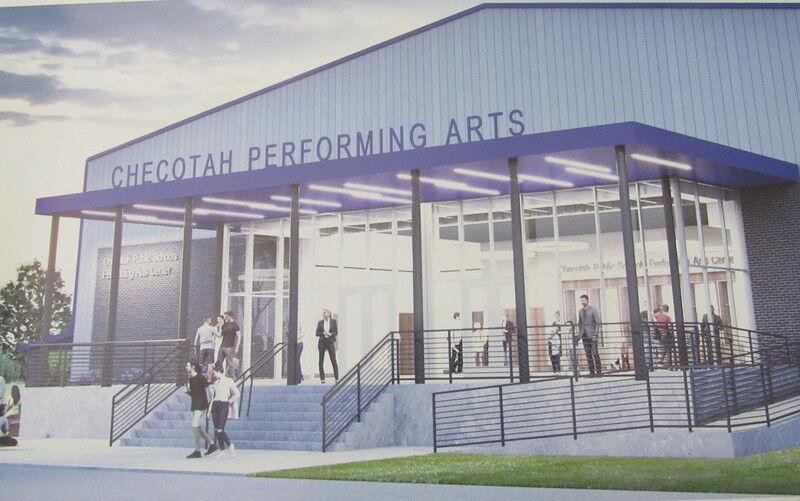 Madewell said taxpayers will see a 7.7 percent decrease in current property taxes, even if the bond issue passes, because of the previous bond's retirement. He said he could not figure how taxes would decrease if the bond issue does not pass.
The upcoming $8.5 million bond issue would pay for long-needed upgrades, particularly the performing arts center, Madewell said.
"We've got the event center that's got a stage on it, and it's great for graduation and awards ceremonies, but the sound of it is just terrible," he said. "It doesn't have sound panels. It's not conducive for plays or music."
The proposed new fine arts facility, planned for west of the high school, would have seating for 750, 250 more than the current auditorium. A new band room, with uniform and instrument storage would be just off the stage. The building would have a loading dock and state of the art sound panels.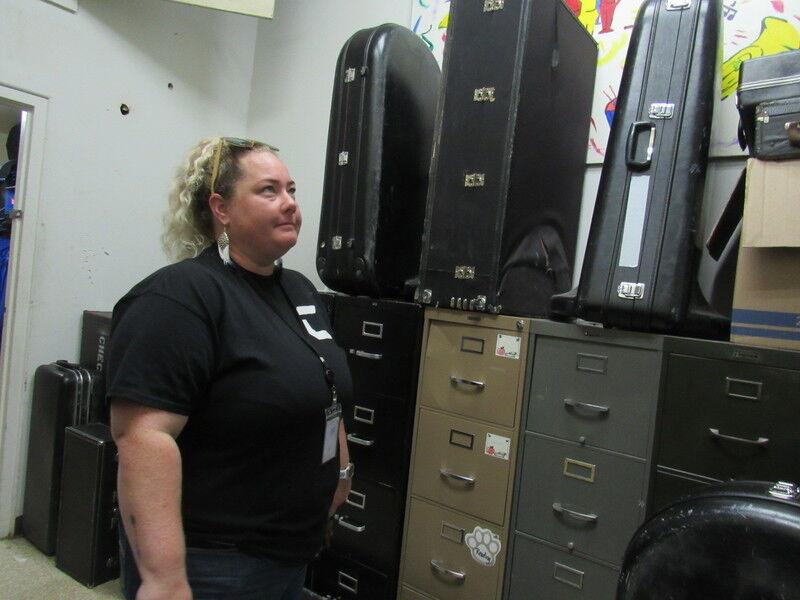 Hackler, a Checotah High graduate who has taught at Checotah several years, said a new performing arts center would accommodate a growing program.
She said Checotah has hosted a Band Days contest for 37 years.
"We have been losing schools participating in our contest because they cannot fit on our current stage," she said. "This stage will be bigger; it will enable us to host 5A, even 6A schools."
The band room and auditorium are at Checotah Middle School.
Hackler said the current band room has the same storage "as when my mother was in school."
"We're storing on the filing cabinets, and because we're all encompassed in one room, it's a little bit difficult," she said. "For storage, this is all we have."
Additionally, Marshall Elementary and Checotah Middle School will get new safe rooms under the bond issue. 
Also, 115 windows would be replaced at the Intermediate School, Madewell said.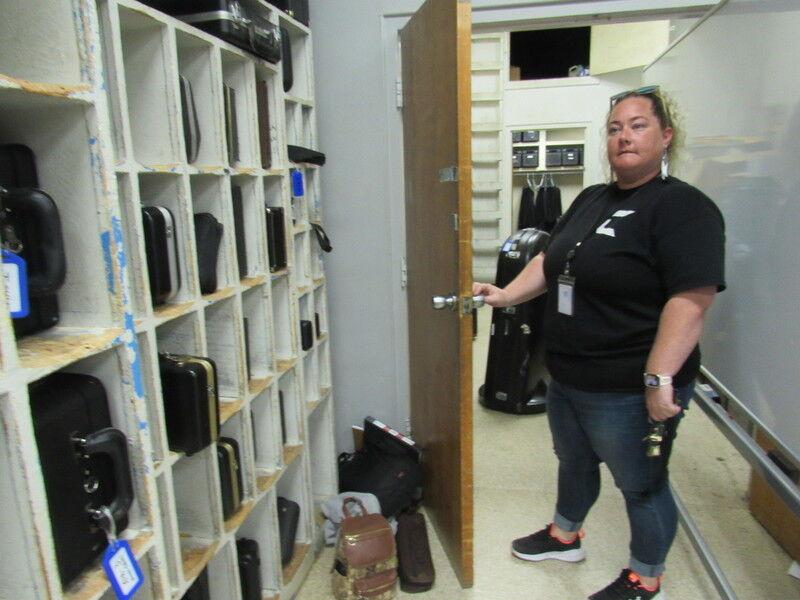 "It's got the windows that go in or out," he said. "They don't put them in schools now. They're inefficient and they're not safe. If you have an active shooter or a fire, you can't get a kid out of the windows."
The bond issue will fund a larger ag barn, which could accommodate larger livestock, such as cattle, Madewell said.
The bond issue also would fund new turf for the football fields and new LED lighting at the football, baseball and softball fields.
In bond issue material, retired dentist Dr. Mitch Myers said that taxes still would decrease by 7.7 percent under the bond issue, "while making improvements to our safety and activity programs at our schools."
"Our football field runs along I-40, and the new turf with our Wildcat mascot will make a prominent statement of pride next to the beautiful high school," Myers said. "And surely everyone can agree that we need safe rooms to keep our children safe. If we want economic growth in Checotah, we must keep our schools progressing."
Your Vote Counts
• Checotah Public Schools — $8.5 million bond issue.
• Key dates — Deadline to request absentee ballot: 5 p.m. Tuesday; Early voting: 8 a.m. to 6 p.m. Sept. 9 and 10; Election day: 7 a.m. to 7 p.m. Sept. 14.