Tell us about your educational highlight honor or accomplishment. What is it and how did you do it?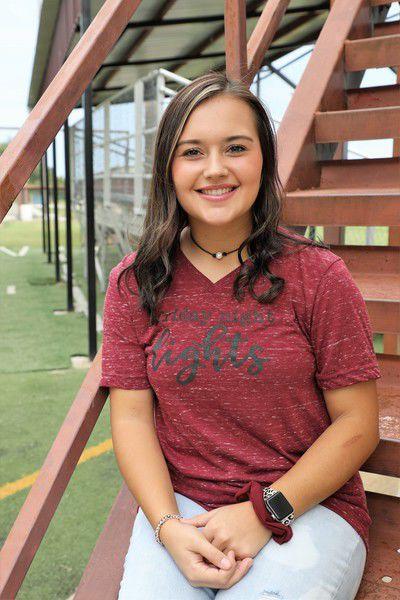 "My educational highlight honor accomplishment would be the Christmas Leadership Events. The Christmas activities we do are for our community. We take families to do things they would not normally do. For example, we take them to eat at Soda Steve's, take a tour of the Garden Lights in Muskogee, and do a big Christmas Festival on our football field."
Why is this accomplishment important for you?
"I have been a part of these humbling experience since I was in the seventh grade. Every year, I watch these kids and their families faces light up with pure joy. It really makes you sit back and realize we have so much to be thankful for."
How much did you have to work to accomplish this goal or honor?
"The Leadership team, including myself, do a lot of planning beforehand to make these events set into action. It takes dedication and hard work to make these events be successful for our community. To say, I am thankful to have been a part of this my whole high school career would be an understatement."
What are your plans for the future?
"My future plans are to attend Connors State College and get my associate's degree. After that, I plan to get into the physical therapy assistant program and become a physical therapist assistant."