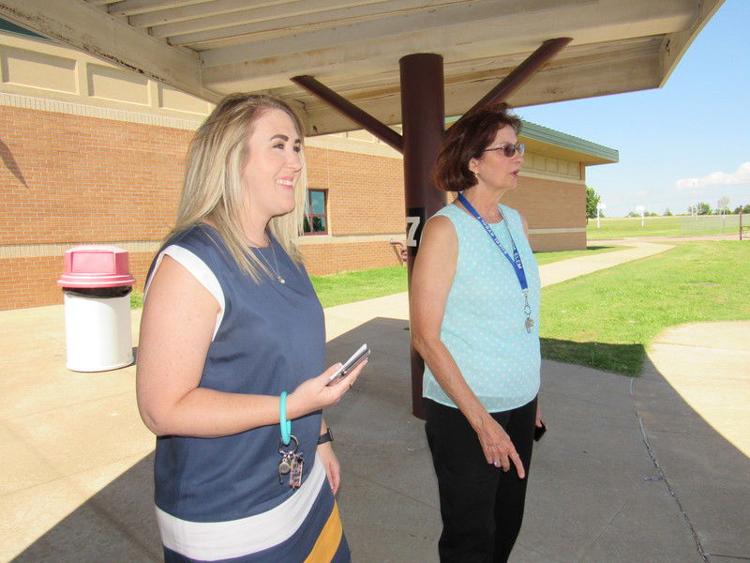 Retiring Fort Gibson principals Gary Sparks and Sherry Rybolt face a future with free evenings and slow mornings. 
Sparks will retire after 21 years as Fort Gibson High School principal. He has been with Fort Gibson 23 years and spent 10 years at Dewar before that.
He has a theory for such longevity.
"Fort Gibson's just a really great place to work," Sparks said. "There's a lot of really good teachers who work here."
Sparks said he looks forward to having some free evenings.
"When you're the high school principal, you go a lot of places," he said. "So we're looking forward to some evenings where we could relax with the grandkids." 
Sparks said he also wants to have time to travel — he already has a trip to Israel planned for later this year.
"My wife retired five years ago, and we have just talked about it — we planned this out," Sparks said. "We wanted to retire when we were still young enough to still travel and enjoy ourselves and enjoy our grandchildren." 
Sparks said being an educator is a calling.
"I've always loved working with kids and teachers," he said. "I believe God places you in the place you need to be, and that's what I feel God called me to do."
Sparks said he's seen "a lot of great kids through the years."
"We push our kids hard here to be the very best they could be, so we've seen a lot of progress," he said. "I know at our awards assembly the other day, we had 150 kids take the AP test — at a 4A school."
He said he is most proud that students "really take pride in what they do here in school, and they want to succeed in what they're doing."
Rybolt will retire after 18 years of service as principal at Fort Gibson Intermediate Elementary. 
"My husband retired several years ago, and he's just waiting for me to join him," she said. "He said he's tired of getting up at 5 a.m. with me to drink coffee."
Rybolt said she wants to slow down and drink her morning coffee as well. 
Rybolt joined Fort Gibson Schools in 1987 as a teacher and was promoted in 2001 as principal of Intermediate Elementary. One of her most memorable times came when Fort Gibson responded to the September 11, 2001, terrorist attacks — a state school superintendent issued a challenge, noting that if every student brought $1, the state of Oklahoma could buy a rescue unit for New York City.
"I had two very competitive fifth-grade teachers," Rybolt said. "In one day, the whole building brought their dollars." Rybolt said. 
One of the teachers contacted state officials about their successful collection.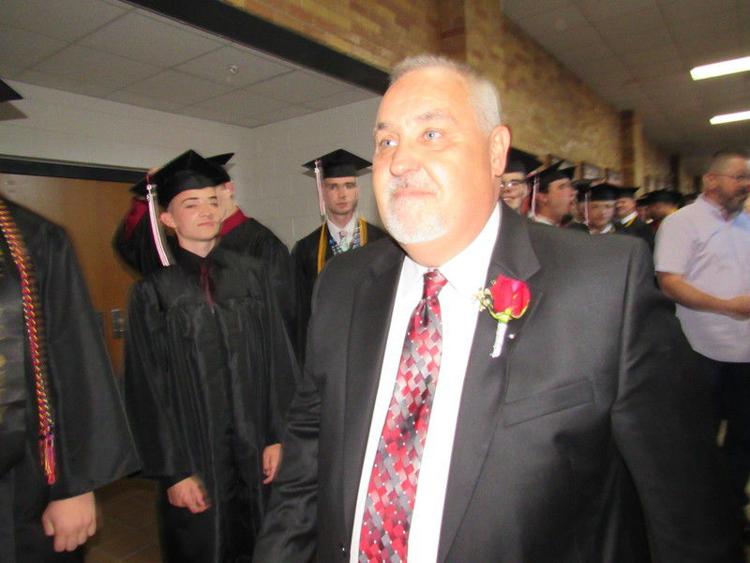 "She let them know that teachers did an educational tour every year and that they were going to New York City," Rybolt said. "It just segued into them wanting that peer group to present the rescue unit to the city of New York. And I got to go to New York City with a bunch of students."
Rybolt said they got to present New York City officials with money collected by schoolchildren across Oklahoma.
"Any place we went, they were saying thank you," she said. "They were making us feel like celebrities — it was a phenomenal experience."
Rybolt praised the community support, teachers and students.
"I always felt blessed to be able to work here," she said. "I feel I have grown with the community."
She said she'll miss the camaraderie with the students and staff.
"I have an awesome staff of people who are kind and caring and committed to the kids." she said. "I look forward to coming back and visiting, but I won't have to deal with behavior or discipline."