Soccer player Isabella Cole McWilliams' coronation Friday as Hilldale High Homecoming Queen might make up for lost opportunities from spring.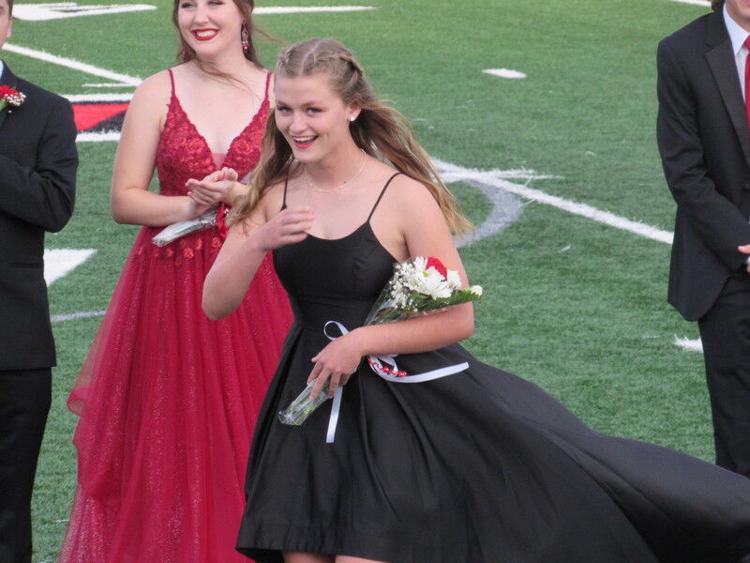 The spring soccer season was cut short last spring by the COVID-19 pandemic.
McWilliams and Hornet football player Dylan Walker were crowned Hilldale High Homecoming Queen and King during a breezy home game against the Checotah Wildcats.
Hilldale Homecoming candidates represent different clubs and organizations in the school. McWilliams' soccer escort was Corbet Weaver.
When her name was called, McWilliams dashed gracefully to Hornet stadium's 50-yard line, where Walker placed a crown on her head and presented her with a large bouquet.  
McWilliams was the center midfielder on the Lady Hornets soccer team.
In an interview with VYPE magazine earlier this year, she said finishing the 2020 soccer season last spring was heartbreaking. Hilldale and other schools across Oklahoma suspended their activities and closed their school buildings from Spring Break through the end of the school year.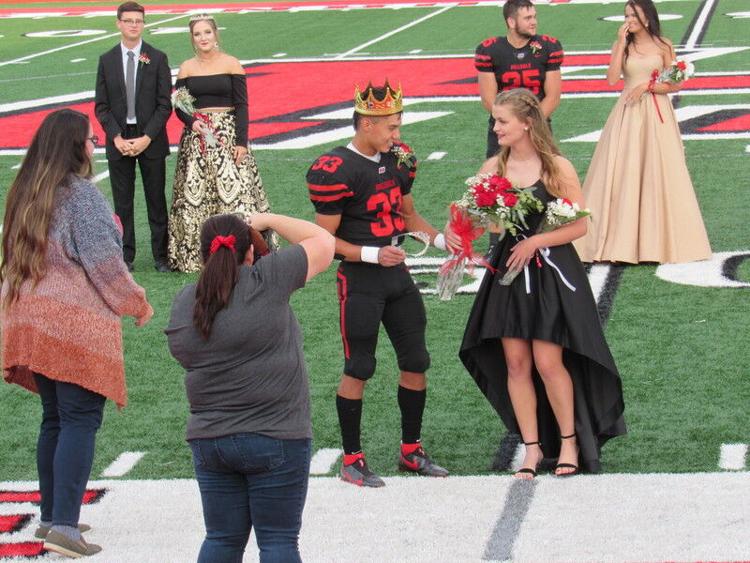 Hilldale began the 2021 school year requiring students to wear masks, keep socially distant and take other precautions against COVID-19.
McWilliams is the daughter of Phil and Sarah McWilliams. The Hilldale senior plans to follow her mother into education, stating that she plans to go to college to become an elementary teacher. Sarah McWilliams is principal at Tony Goetz Elementary School.
The VYPE story says Isabella McWilliams maintains a 4.14 grade point average and is a member of the National Honor Society.