Jennifer Kilgore said her father thought she'd make a good school librarian because she was always reading.
"And I thought, 'Wow, I think that's what I want to do,'" she said. "That's what I declared as my major at Northeastern. I interned at Muskogee Schools and I've been here for 42 years, since 1979."
Kilgore will retire at the end of this school year. She is one of three retiring Muskogee Public Schools librarians. Creek Elementary Librarian Cathy Anthis spent 17 years with MPS, and Whittier Elementary Librarian Rogena McClain spent 22 years with MPS.
Kilgore spent the past 26 years at the Muskogee High School library.
"The exterior walls are 75 percent windows, so I get a gorgeous view," Kilgore said. "The students love it. They come here just to have a place to hang out, to do homework, to select reading materials."
She said she will miss interacting with students most of all.
"Getting to know them, what they're needing, what's going on in their life," she said adding that lunch period is her favorite time of day. 
"You get to see most everybody during that time because we are right next to the cafeteria," she said. "They either go to the cafeteria and come in here. Or they come in here first to wait for the line to go down."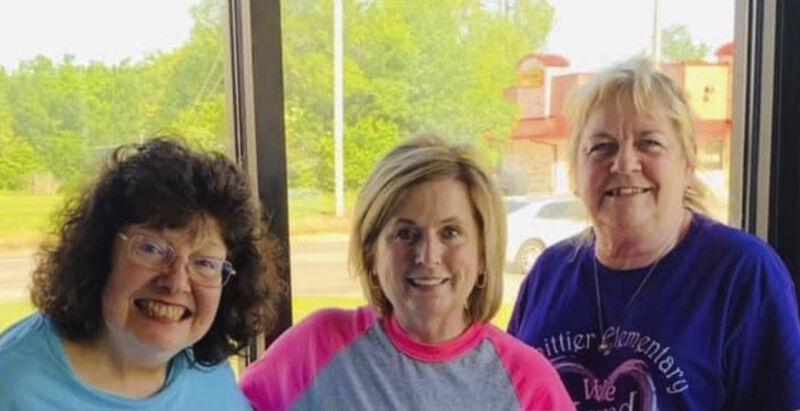 Muskogee High School senior Gabriel Sigle said the library has always been her "safe place."
"When I'm upset, I come to the library, wind down, read a book and relax," Sigle said. "I know Mrs. Kilgore is always there to support me. If I'm tired she tells me to take a nap. If I'm crying, she asks if I need anything."
Before coming to MHS, Kilgore was librarian at different Muskogee elementary schools.
She recalled buying an early videocassette recorder for Franklin Elementary's library.
"It cost $600, and it took two sixth-grade boys to carry it in it was so heavy," she said.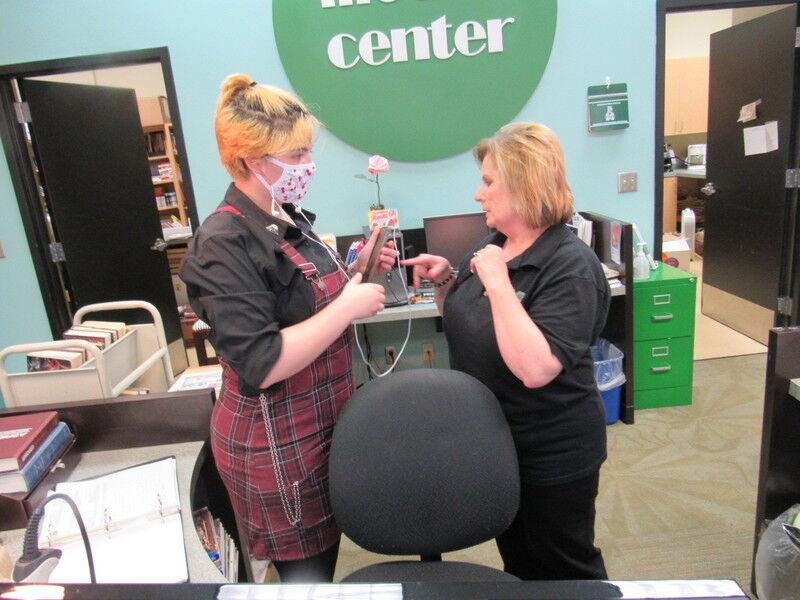 Kilgore said she loved watching the elementary students grow up, graduate and become responsible citizens. Some now teach at MHS, she said. 
She also enjoyed working with other MPS librarians.
"We had a great cadre of people," she said. "We've done a lot of book giveaways made possible by Feed the Children in Oklahoma City."
Working with other librarians makes it possible to reach a goal for the school system, Kilgore said. "To have reading emphasized in the home and just to promote reading in the community. We just have a great group of people."
Kilgore said she plans to take her library expertise to Braggs. She said she is working with Braggs Schools to accept a nine-hour weekly position to establish an elementary library. She said she expects to work with children from age 3 through fourth grade. 
"We are going to build from scratch an elementary library collection at Braggs," she said. "And I will work with a few students on their reading."