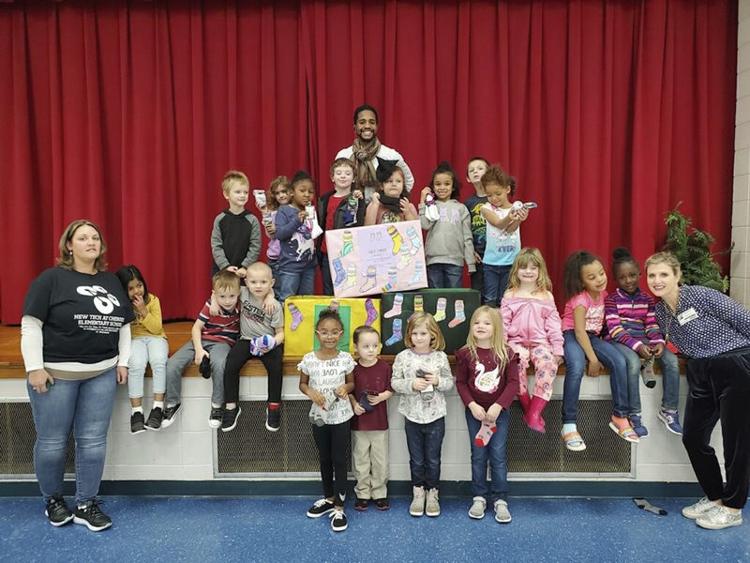 Area students have found an overabundance of generosity through October donation drives for military personnel, foster families, homeless teens and other needy.
For example, Creek Elementary students had intended to collect 1,500 items for active military personnel in their two-week drive.
They ended up with far more than twice as many: 4,126. Items included toiletry items, snacks, pens, crossword puzzles, books, and hand warmers.
The items are being distributed through Broken Arrow Blue Star Mothers. 
Creek first-grade teacher Sophia Carter, whose son is a Marine, said the Military Care Package Drive means a lot to her. She said her son was deployed over the holidays last year. 
"I realized that not all deployed service men and women have the same support from home that others do," Carter said. "My goal is to teach children about the many sacrifices that military service members and their families make for our country." 
She said the school started the drive by explaining what Blue Star Mothers stands for.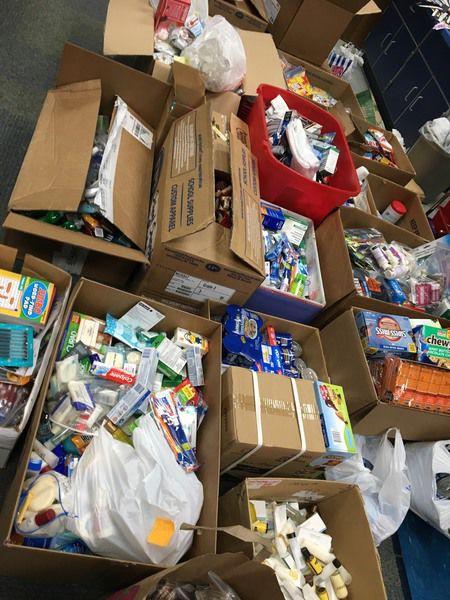 "We explained that many military men and women only have MRE's to eat while they are deployed," she said. "They do not have the luxury of going to the store and buying a candy bar. Students were then shown examples of items that service members would enjoy getting in their care packages."
Fort Gibson High School students collected about 500 cans in late October. Principal Ben Pemberton said the cans will go to the local food pantry. He said this is the school's main drive to restock the local pantry. 
"Especially as the holiday season comes, we want to make sure our food pantries are full so that those in need have access to food," Pemberton said. "We don't want to see people in need go without, especially in during Thanksgiving or Christmas time."
Student council sponsor Lori Bottger said she has been a part of the FGHS drive for more than six years.
"We have several things that we do," she said. "We collect money from different organizations and have an Angel Tree."
She said the Angel Tree, which the school does in December, helps area students.
Two schools had their own Socktober drives.
Hilldale High's Native American Student Association collected more than 200 items for the Muscogee (Creek) Nation's Socktober event. During the month, students collected socks, toothbrushes, toothpaste, soap, towels and other toiletries to help homeless youth within the Muskogee (Creek) Nation.
New Tech at Cherokee Elementary students collected about 375 pairs of socks for Fostering Hope.
Third-grade teacher Gena Whitaker said the month-long drive was part of the school's "kindness" project based learning unit.
"We invited the whole school to participate, and the class who donated the most pairs got to celebrate with the third grade at our sock hop on Nov. 1," Whitaker said. "The class that donated the most was Ms. (Tambi) Hess' kindergarten class with 192 pair."