Retiring Muskogee Public Schools Facilities and Maintenance Director Wayne Johnson did not pinpoint a main accomplishment over his 29-year job.
He's too much of a team player.
"I don't think anything's mine. I think it was ours," Johnson said. "My philosophy, my leadership is team. So, I can't walk away from anything and say it was mine. It was 'us.' You look at the cafeteria at the high school and all the changes that went on from there. We had an architectural firm at the high school, we had an interior design firm, we had input from the cafeteria staff. There was a team that pulled that together and made that possible."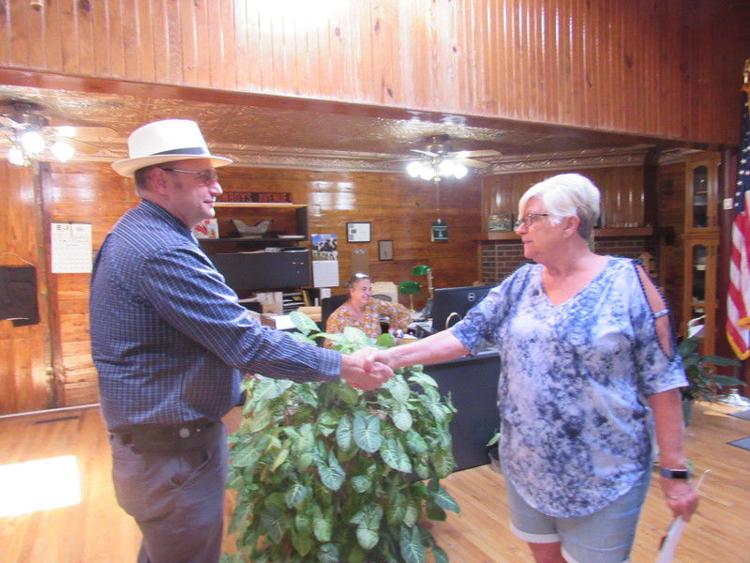 MPS Chief Financial Officer John Little, who helped interview Johnson nearly 30 years ago, praised Johnson's dedication "to the district and community."
Little said one of Johnson's best qualities was "willingness to finish the job or complete the repairs regardless of time required to keep the schools functioning. Breadth of knowledge of so many different trades and areas of knowledge in regards to running so many different buildings of different ages."
MPS Communications and Marketing Director Steve Braun said the district is interviewing applicants to replace Johnson, who recently celebrated his last day. 
Johnson, 54, said the district offered a voluntary retirement incentive.
"I've been here for 29 years, and I really felt like I served my purpose here," he said. "I feel like it's time for an early retirement and see what that next step is in life."
He said he hasn't decided what that next step will be.
"One of the things I enjoy is volunteering," he said. "I volunteer on the city council, and I volunteer on so many community groups."
Johnson said past MPS administrators encouraged his civic involvement.
"Our leadership said if you're an administrator, you need to get involved in your community, and that's what encouraged me to run for city council," he said. "Now I've got a passion so strong for the community and for city council, and it was because of my position with Muskogee Public Schools."
Such involvement helped the district and the city grow together, he said.
He said his work at MPS enabled him to take his vacation time to serve the community.
"But I've always been strapped to a 24-hour call and being on demand," he said. "One thing I am looking for is a job that offers flexibility, that I would still be able to serve my community, but I am not on demand call."
The Checotah native earned his degree at Oklahoma State University Institute of Technology and managed a heating and air conditioning business in western Oklahoma before coming to MPS.
Johnson said he was 26 when he was hired by then-superintendent Dr. James Christian.
One of his first duties was inspecting school facilities and finding issues that had been neglected. For example, the sprinkler systems had been turned off in the buildings because they were broken.
Little said that, at the time, buildings had been neglected for decades, "with holes in roofs where you could see the sky."
The district then started an aggressive plan to maintain the integrity of their buildings, Johnson said.
"I really feel that's been our strengths at maintaining our facilities," he said. "Unfortunately, because of the funding structure from the state, we had to redirect our money away from maintaining facilities to operations."
Johnson said building infrastructure, particularly air conditioning systems, is the district's main challenge today.
"Air handlers at the high school are 50 years old," he said, adding that units at other facilities are more than 20 years old.
"Structurally, I don't know of any big concerns," he said. "We're not in the condition that we were before. It's mainly in the area of mechanical, plumbing."