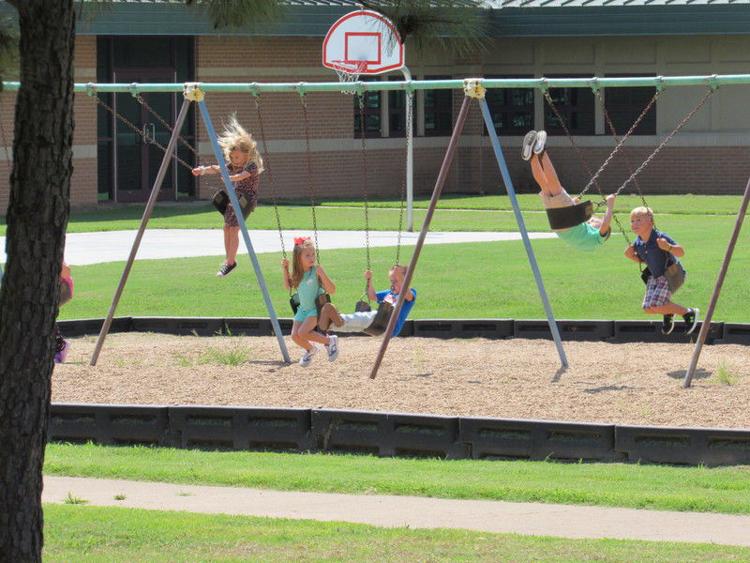 Prekindergarten teacher Jodie Jones had her pupils' rapt attention as she read a story before their nap.
"What color is the school bus?" Jones asked, to which the children answer "yellow."
Prekindergarten students are starting their education in a new school building.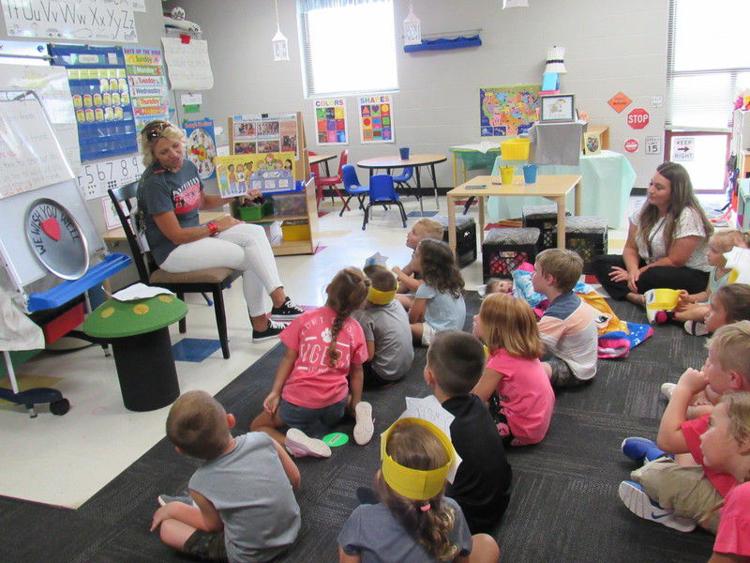 Over the summer, Fort Gibson schools moved six prekindergarten classes from the basement of the north educational building to the Early Learning Center.
ELC Principal Shelly Holderby said the school moved about 120 prekindergarten students to a wing where kindergarten classrooms used to be. She said kindergarten classes were moved to another part of the building. First-grade and second-grade classes also were shuffled. 
"We worked from Spring Break (last school year) moving teachers around to accommodate the pre-K," she said. "We started moving pre-K as soon as school was out, and they were up here all summer working on their rooms. They did a lot of cleaning."
Holderby said ELC didn't have to add classrooms.
"We were able to use some of the rooms we had here," she said. "That meant some of the reading teachers had to double up."
A music classroom was moved to the multipurpose building ELC shares with Intermediate Elementary School. A STEAM Lab was moved to the new prekindergarten building. STEAM means Science, Technology, Engineering, Art, Math.
Fort Gibson School Superintendent Scott Farmer said the district will expand its before- and after-school programs and its Tiny Tigers program for 3-year-olds at the north education building.
Holderby welcomes the prekindergarten move.
"They'll be more involved in our activities," she said. "We'll be able to provide more services. Not that we weren't getting services. It will just be closer to them."
Prekindergarten teacher Elizabeth Dale said she and her students love her classroom.
"We love being part of the building and part of the group, new classrooms," she said. "We're close by with everyone else, and it's more convenient."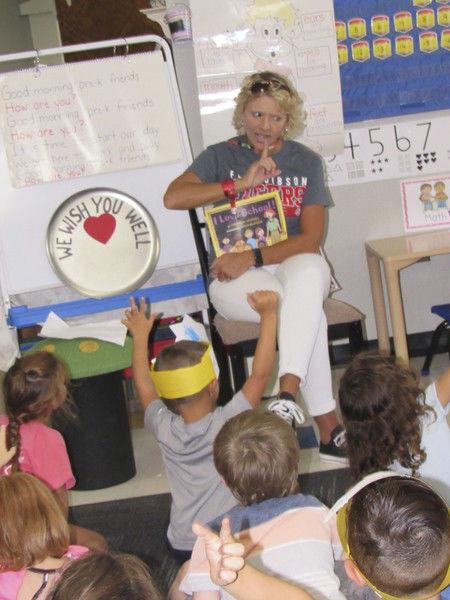 Dale said the students especially love being able to use the ELC playground.
Holderby said pre-K parents seem pleased with the move.
"I think they feel like the kids are more involved with activities that are going on here," she said. "Pre-K kids get to go to P.E. once a week." 
Like other Fort Gibson schools, ELC got new carpeting and new paint over the summer.
"A little boy said, 'the school is all fancy now,'" she said.