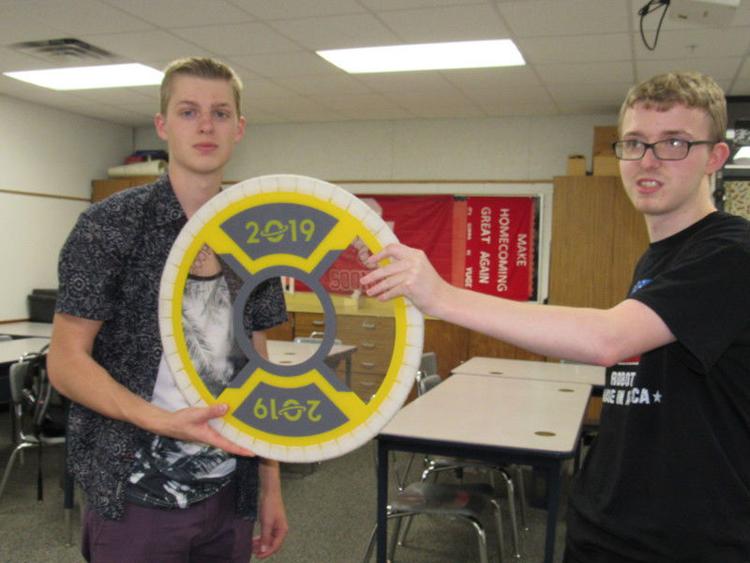 An elevator-type robot helped Fort Gibson's Hostile Gato Robotics team rise to the top of FIRST Robotics competitions this year.
After winning a FIRST Robotics regional competition last March in Oklahoma City, the team advanced to the World Competition, April 18-20 in Houston. They attended a meet in Myrtle Beach, South Carolina, earlier in March.
Team members were Whittman Abbott, Kaden Anderson, Hunter Bartlebaugh, Lauren Bergman, Ben Berres, Gabe Berres, Noah Carter, Cade Clinkenbeard, Noah Dunlap, Rose Everett, Autumn Farley, Aidan Floyd, Carlee Fugate, Megan Greathouse, Noah Harrington, Elijah Johnston, Ashton McLaughlin, Nik McLaughlin, Turner Pruitt, Riley Raasch, Logan Rhyne, Nathaniel Rodriguez.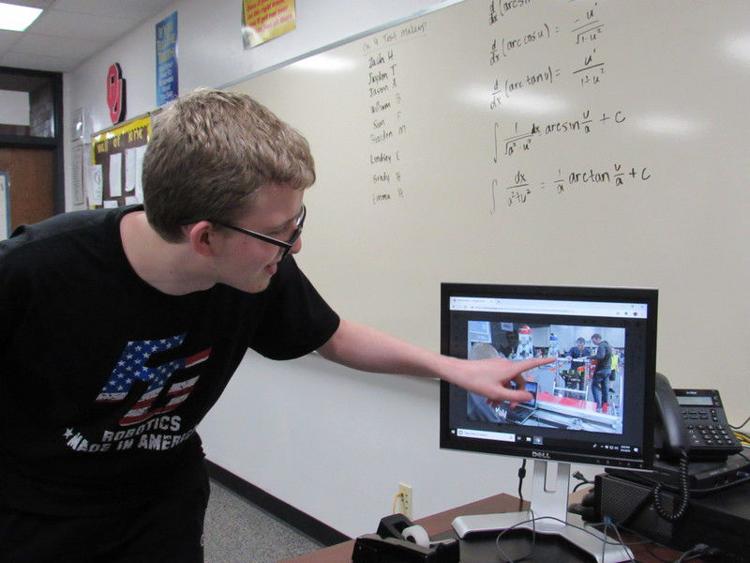 "This is the most successful year we've ever had," said senior Hunter Bartlebaugh. "We used what we learned from Myrtle Beach to win in Oklahoma City."
Bartlebaugh said they put in so many hours into preparation and competition, "we didn't bother counting."
"Basically, any opportunity we got, we spent it on robots," he said.
Teammate Whittman Abbott said team members would work from 10 a.m. to 6 or 8 p.m. when it wasn't a school day.
There was a reason for the long hours, Abbott said. 
"On January 5, everyone around the world gets a textbook-sized rule manual about what you can and cannot do, And you have six weeks to get it done," he said. "The last day is bag day in which all the teams have to put all their robots in a giant bag, from there you can't touch it until your first competition." 
The team built a robot that worked like an elevator and had to move items from a "rocket" to a cargo container.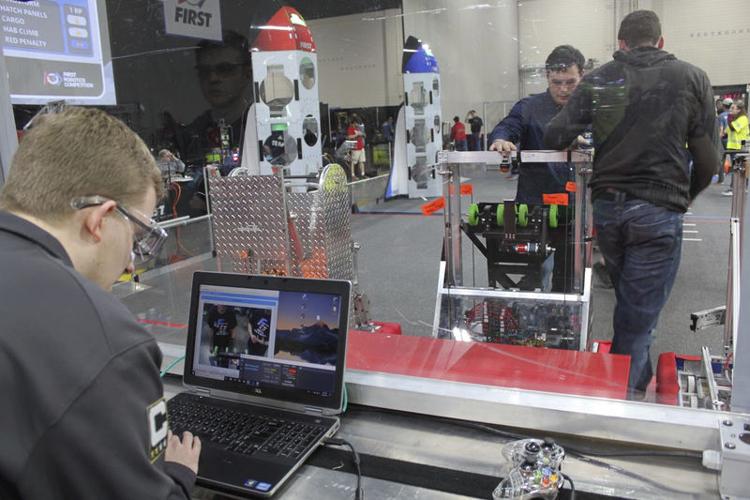 "We had to reach up to the higher rocket ports to get more points," Bartlebaugh said. "Although we were primarily on the ground, we reached up high when our other alliance members did not."
Abbott attributed the team's success to the way members worked together.
Team sponsor and coach Tim Berres attributed the success to the team's offensive capability.
"We were really efficient at what we do," he said.
"We are fast," Bartlebaugh said. "We load our robot as soon as possible and we take whatever we're holding to wherever we need to go as as fast and as efficiently as possible."
Experience at Myrtle Beach paved the way for victory at Oklahoma City the following week, Abbott said.
"It was two full weeks of competition," he said. 
Bartlebaugh said the World Competition in Houston was a "phenomenal and very challenging competition."
He said the team made quarterfinals out of 400 teams.
Berres said the Education Foundation of Fort Gibson gives the team money to start the season.
"They make sure the program has funding to get off the ground each season," Berres said. "To make it to World the team fund-raised for that, and the community just kind of came together and made sure we had money to go.  We had a yard sale, silent auction and a dinner." 
Abbott said that, in regional competitions, they faced teams that ranged from "fantastic to just getting by."
"At World, it's the best of the best," he said. "There were so many people there from so many different parts of the world."
Bartlebaugh said, "being so close to so many ingenious minds was an incredible experience for us."
Berres said the team was very competitive at World.
"There were no teams that were way better than us," he said.