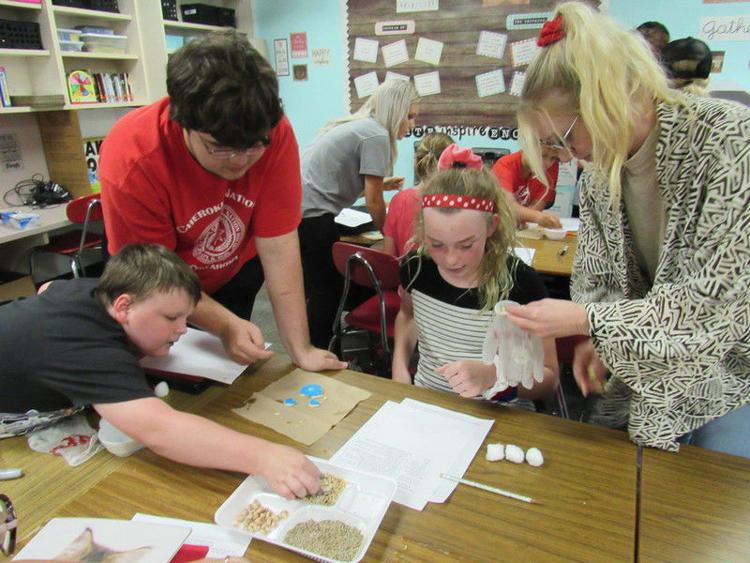 Teaching a fifth-grade science class helped high school English students learn to communicate better.
Students in Sheri Godwin's Advanced Placement English Class taught Karlee Ritchie's fifth-graders a botany lesson Friday at Intermediate Elementary. They based their lesson on Daniel Chamovitz's book "What a Plant Knows."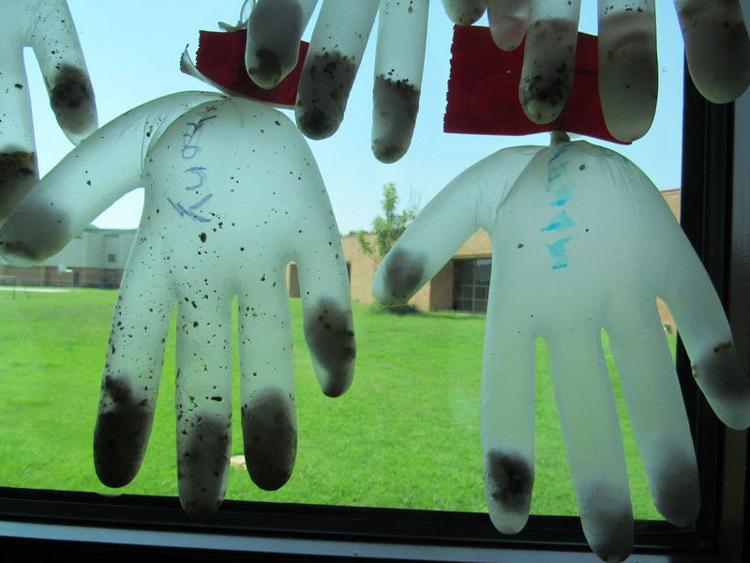 "Most of the AP English students are also in AP biology," Godwin said. "They had done this for their summer reading. One day they were talking about that."
Godwin said she had heard Ritchie was teaching plant science last week.
"I thought that would be a neat way to incorporate what my kids have learned with what her kids are learning," Godwin said. "They could learn from each other."
Ritchie said they thought it would be neat to do a cross-curricular activity together. 
Each student prepared a PowerPoint slide on a different lesson from the book, preparing the text in a way fifth-graders could understand, she said.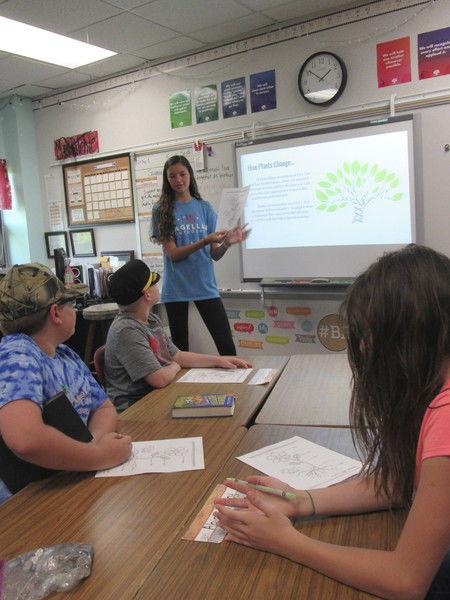 "One of my kids, who is computer savvy, put the slide show together," Godwin said. "So it's a way to bring technology into the classroom, also."
On Friday, English students led PowerPoint presentations on how plants can sense things.
For example, plants can "see" because they have photo receptors in their stems.
High school students also worked with the fifth-graders to make a "garden in a glove," a seed germination kit inside a surgical glove. Pinto beans, bird seeds and flower seeds were put in different fingers. The gloves were hung on a sunny window and eventually will be planted, Godwin said.
"Hopefully they'll use the things they learned in the PowerPoint to help these plants grow once they've planted them. They're just germinating right now."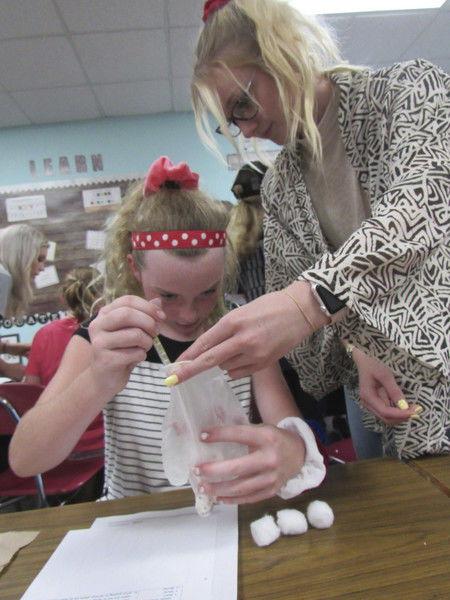 FGHS sophomore Payden Kilgore, said teaching the PowerPoint reminded him of how he used to learn things when he was their age.
"It kind of teaches you how you thought, and how you can see it from a different experience," he said.
Anna Spears said she learned ways to communicate with elementary students.
"Stuff we learned in high school, we have to change when we're talking to younger people," Spears said. "We don't realize that the way we talk normally is not what they understand. I learned to simplify some stuff. I learned a lot about kids."
She said she also learned a few things about plants.
"I learned they sense stuff and they can remember things," she said about plants. "That just amazes me."