Caleb Wilkie recalls how how awe-struck he felt simply walking up to the Sydney Opera House.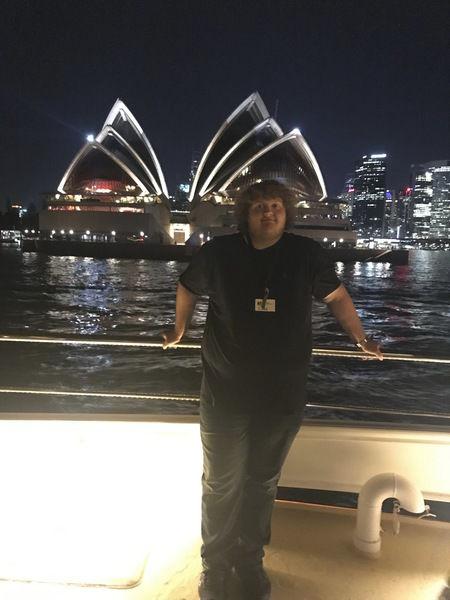 "It is so famous that to walk up to it is awe inspiring," the Fort Gibson High School senior said. "You get up close to it and there's a massive staircase that goes up. I had to stop and let it sink in and register because it has a presence."
He then got to perform in the famed venue.
Wilkie spent July 30 to Aug. 5 in Sydney, singing with the 2019 High School Honors Performance Series. He joined finalists from around the world in a 300-voice honors choir. The series also included an honors band and orchestra.
"I met several people from Canada, a few Australians, a couple of people from Hong Kong," he said. "That was real interesting for me to meet a wide variety of people and experience first hand the ability of music to bring together diverse people for one goal."
He said it was fun to work with the choir conductor, Dr. Lynn Gackle, director of choral activities at Baylor University. Choir members had to learn most of their music before going to rehearsals.
"For the most part it was a super fun and creative environment," he said.
Songs included "Waltzing Matilda," an arrangement of Carly Simon's "Let the River Run,"an arrangement based on the 23rd Psalm, as well as classical, Latin pieces and Gregorian chants.
He said he also learned several music techniques and vocal warm-ups that helped him become a much better singer.
"You always learn at least one thing to improve yourself at these events," he said. "You never leave one of these without feeling like you've grown."
He recalled the series band conductor warning that musicians often let technicalities of music get in the way of the experience.
"It was kind of a reminder for me to remember that musicality is not about being exact and perfect all the time," Wilkie said. "It's about coming together with a group of people and sharing the bond that comes with making music."
He recalled how amazing he felt actually performing inside the opera house.
"You can hear the amount of detail that goes into the details of the design," he said. "The acoustics that you could hear. And it's just gorgeous."
Wilkie said the hall projected sound so well, singers wore no microphones.
"That helps to get rid of any interference and makes the sound clearer," Wilkie said.
Wilkie got to visit other parts of Australia. He saw a koala, little blue penguin and kangaroo at a wildlife preserve.
He also toured the Blue Mountains, which was a highlight of his trip.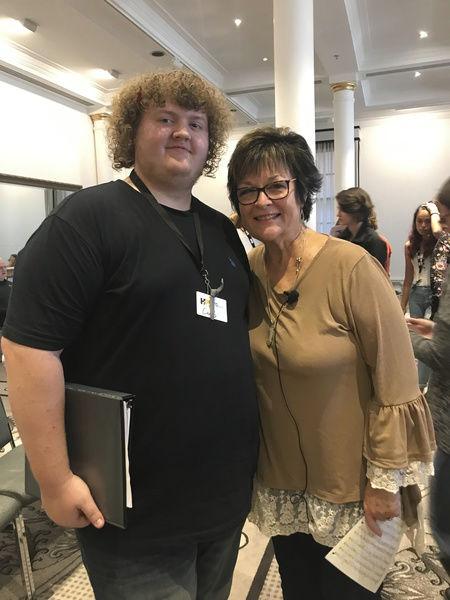 "Looking out on what was basically the Grand Canyon of Australia," he said. "It's a massive valley. And the big difference is, the Jamison Valley is covered with forest." 
He said the biggest thing he can bring back "is just an experience that will help me to encourage others to pursue things I've enjoyed doing for so long."