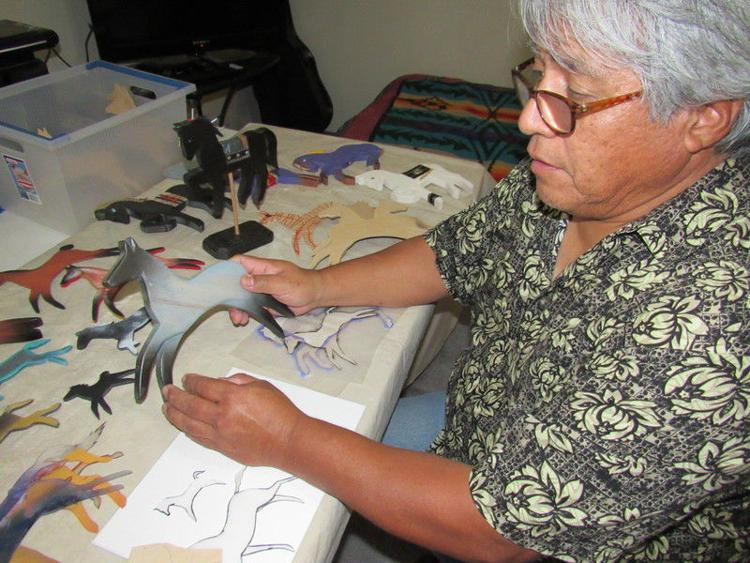 Children and parents can show their creativity and painting skills Sunday at a Sky Pony Workshop.
The workshop, 1:30 p.m. Sunday at Fife Indian United Methodist Church, is part of the church's Children's Sabbath, said Fife Pastor Fernando Padilla.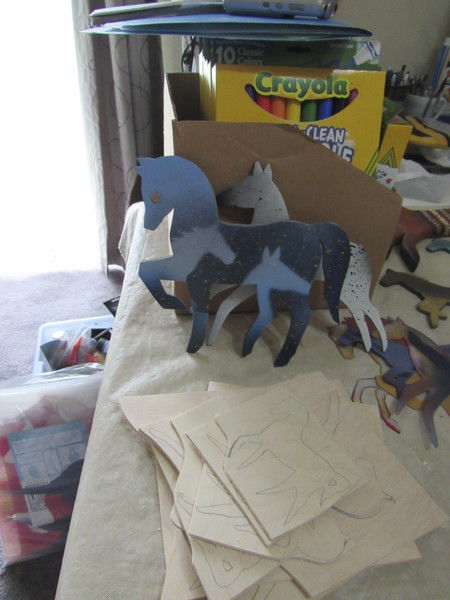 "The United Methodist Church has special Sundays, and this Sunday is Children's Sabbath," he said, adding that the sabbath "recognizes the importance of children in our lives."
Padilla said he invites people to paint cutouts of horses in various stages of running. Some cutouts are small enough to be used as Christmas tree ornaments, he said.
The Sky Pony refers to the way the horses are running, he said. 
"We encourage kids to not just come to church, but we have activities designed for their expressions of creativity and our connection to creation," Padilla said. "And, since we are a Native church, our connection to animals as well."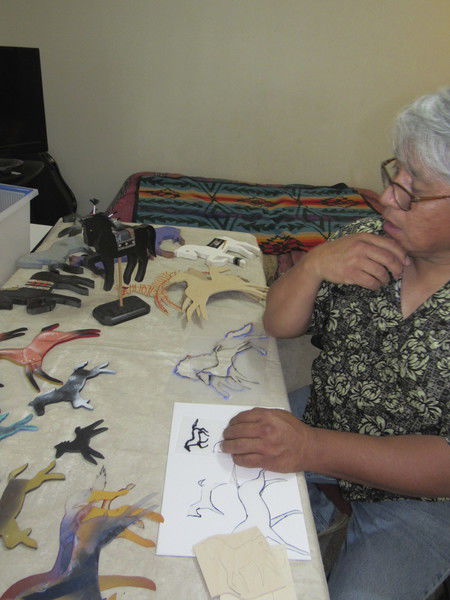 Padilla said the program also could remind children "that we're stewards of the world."
"Not just the trees and the plant life, but the animal life as well," he said. "I don't think we've done as well as we could."
Padilla said the workshop is for people of any age, not just children.
"Once the parents see the kids having fun, they'll want to help," he said. "That's why I include these larger forms, so parents can be part of the process. Sometimes, kids will want to do it themselves. So, we give the parents a creative outlet as well." 
Horses are decorated in many ways besides painting. For example, he decorated one with a guitar strap. He sometimes makes manes out of paintbrush tips. 
Padilla said he made about 20 horse-shaped cut-outs from plywood, multi-density fiber panels and thicker pieces of wood.
"I cut out my own stencils, because these are all original designs," he said. "One of the display formats we use is to set them on a pedestal."
He said he expects the session to take a couple of hours.
"I like these things to be done so they can walk out with a project," he said. "I do all the prep work, cut out all the holes, get all the pedestals made, get the hangers ready for hanging on Christmas trees."
Sky Pony workshop is one of several ways Fife will celebrate the Children's Sabbath. Padilla said children will help serve communion during the 11 a.m. Sunday worship.
The teachers with a children's ministry also will be recognized, he said.
"We're going to look at the history of this church, Fife Indian United Methodist, and the children who have grown up," he said. "This church sent people out into the ministry."
A lunch will follow the worship.