Crystal Doddo said the name of the shop first got her attention. After shopping in The Festive Nest on North Main Street with her friend, she was glad she did.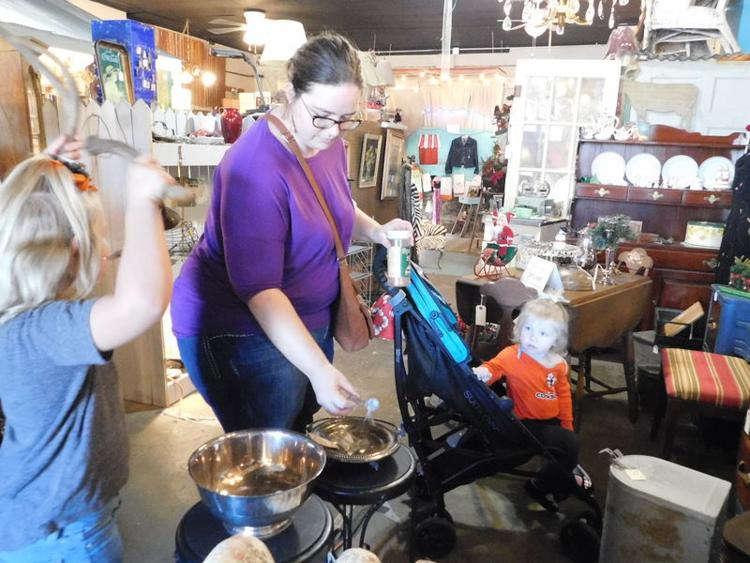 "I liked the sound of the name. I thought it sounded kind of clever," said the Muskogee resident. "I like the specialty shops as they're more fun to shop at than Walmart. If I'm going to give my money to somebody, I'd rather it be somebody local."
Doddo wasn't alone in her thinking. Other stores on Main Street were busy with shoppers enjoying Small Business Saturday, an American shopping holiday held annually two days after Thanksgiving.
Women weren't the only ones shopping on this day.
Andy Greene of Muskogee was with his wife Tiffany as they walked around Hattie's House on South Main Street. In fact, it was their first stop in a day of shopping.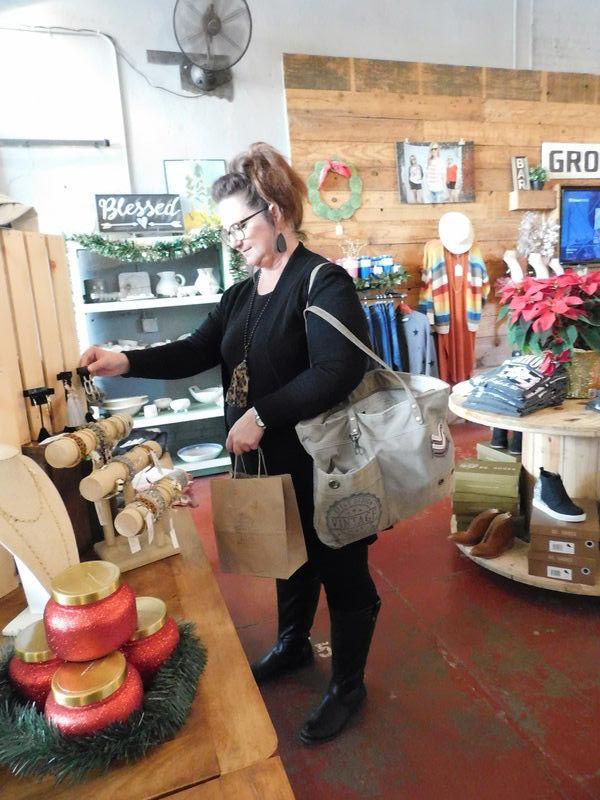 "I support local people in the community, because a lot of times you can find stuff here that you can't find anywhere else," he said. "I don't know why that is except that more creative people put stuff together. At the big chain stores, they only carry a certain variety of things. The local shops will carry more unique things."
Greene said he felt comfortable in the small shop.
"Everyone's really friendly and wiling to help rather than the hustle and bustle of big stores and everybody pushing and shoving," he said.
Enjoying the smaller shops works both ways. Melissa Poffel, co-owner  of The Festive Nest, enjoys helping customers find something special.
"Muskogee has a reputation of not supporting local businesses, but they've definitely stood behind us," Poffel said. "We're humbly grateful for the support we've received. I've had people as far away as Tulsa and Bartlesville come in. I was at the Bedouin Shrine Circus and I must have counted 20 people who were wearing stuff from our store. That's neat to see."
Stacy Burns, owner of Hattie's House, kept busy behind the cash register as customers lined up to pay. She paused in her conversation and turned to the next customer.
"Are you ready?" she asked the woman before putting items into a bag.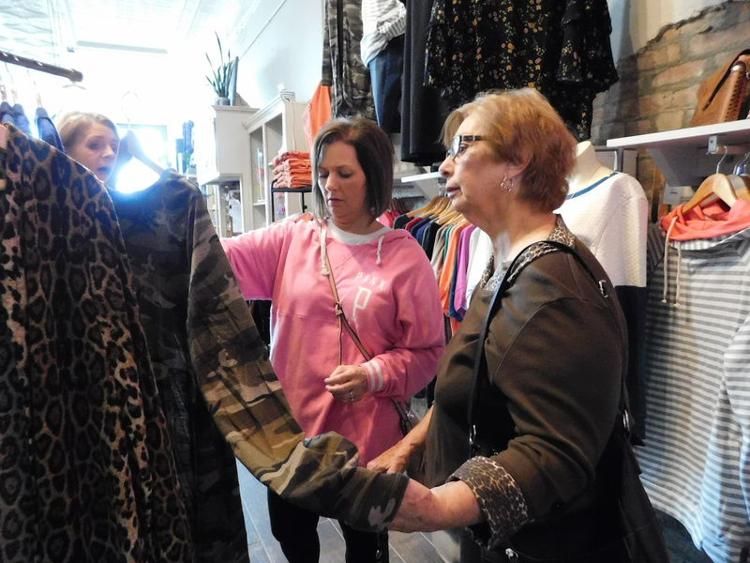 "We have some of the best customers," she said. "I taught school for 25 years and loved working with kids. But working with antiques is my second passion, and I'm going to continue."
Felicia Cooper of Muskogee may have summed it up best on why she prefers smaller shops as she walked around and shopped in Hattie's House.
"They are so quaint and cute," she said. "The people here are so friendly. I come here all of the time with my friends. It's my favorite place to shop, especially around the holiday."