Motorists on South Lee Street could soon have to slow down if the state reduces the speed limit.
Fort Gibson Police Chief Rob Frazier said he wants to lower the speed limit on South Lee Street from 45 to 35 mph.
Frazier said about 40 percent of vehicle accidents occur along the 45 mph zone on Lee Street, which goes from U.S. 62 to Fort Gibson Tire and Wheel.
"Most of those are rear-end accidents, in which someone has pulled out in front of someone," he said. "We want to make the whole thing 35 mph."
The speed limit drops to 25 mph in downtown, he said.
A reduced speed limit would give drivers a little more time to turn off or onto Lee, Frazier said.
"There's a big difference between going 35 and 45, and we think that's going to help with the accident rates on that stretch," he said. "Forty-five is kind of fast to be going when you're trying to get into Charlie's Chicken or Harps. Just the slight look off somewhere else and you've hit someone trying to turn."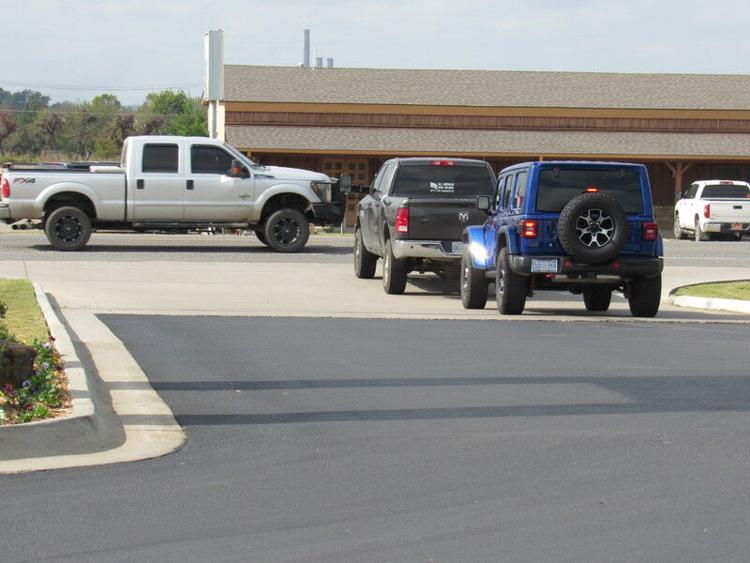 He said that since February, 17 out of 42 accidents within town limits have been in that 45-mph stretch.
"We've had some that people have gone to the hospital and been checked out," he said. 
Frazier said he sought to have the speed limit reduced, then discovered that Oklahoma Department of Transportation would have to decide the speed limit. He said Lee Street also is Oklahoma 80.
ODOT will study traffic in that area before granting the request said ODOT Division One Engineer Chris Wallace.
"With Lee Street, there's been so much development, especially near U.S. 62, most likely what we're going to see is that traffic is not doing the posted speed limit," Wallace said. "They're doing much less."
He said the ODOT traffic engineer will study the traffic, then come up with a suggested speed limit.
"We will talk with the city, make sure it's acceptable with them," Wallace said. 
The Oklahoma Transportation Commission will then consider the request, he said. 
Wallace said the process takes about one or two months.
He said this wouldn't be the first time the Lee Street speed limit has changed.
"Back in the late 1980s, it was changed from 55 to 45," he said. "That area has really taken off."