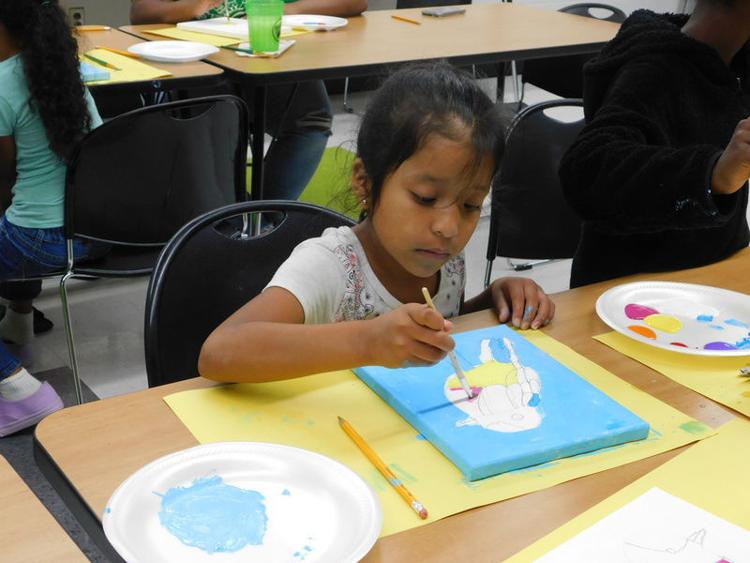 Jessica Servin dips her paint brush into a color and then gently applies it to canvas.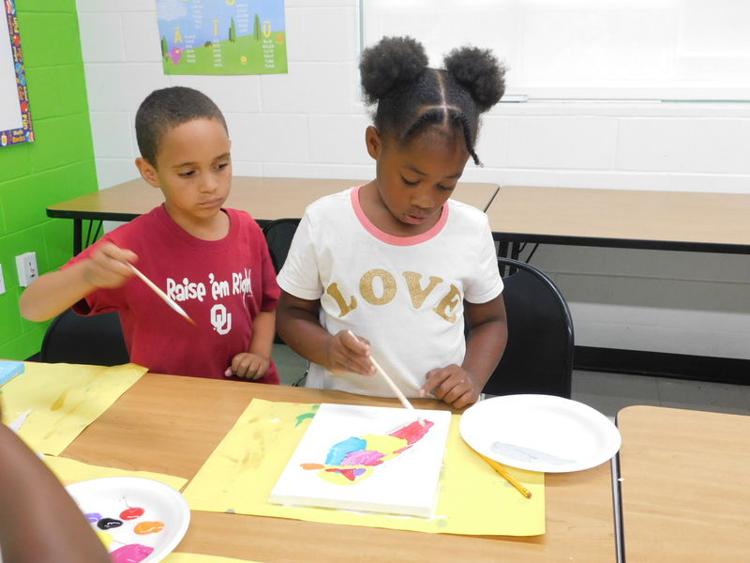 The 7-year-old is having fun and learning about art at the same time from Jamie Triplett, a summer teacher at the Dr. Martin Luther King Jr. Community Center.
"This is a wonderful program as an extension to the school year," said Triplett, who teaches art at Hilldale Elementary in the fall. "The kids are always engaged and actively learning."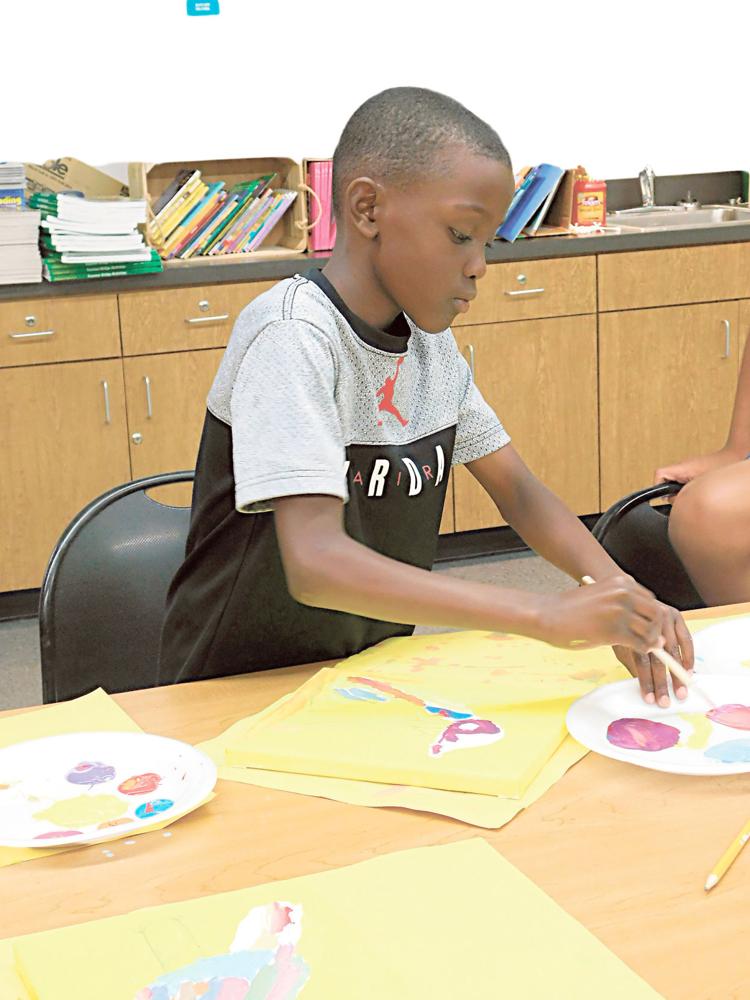 Servin and other students will get to showcase their work from noon to 2 p.m. Thursday at an art show at the MLK Center. It's part of the Summer Learning Program, in its sixth year at the center.
The Summer Learning Program, scheduled from 8 a.m. to 2 p.m on Monday through Thursday, was the idea of MLK Director Derrick Reed.
"We wanted to provide a summer fun learning atmosphere," he said. "We also wanted the center to be the point of our activities during the summertime. We don't want our kids to be dormant."
Neighbors Building Neighborhoods oversees the program. Laura Hazen is the program manager.
"We try to incorporate quite a bit of enrichment activities along with our education activities," Hazen said.
Edwyna Walker also is in her sixth year as the program coordinator. She oversees the different activities that include teaching of life skills and gardening. She echoes Reed's comment about keeping students busy.
"We want them to retain what they've learned during the school year," Walker said. "Kids tend to lose some of that over the summer. It's our purpose to keep them on track with academics in the morning and activities in the afternoon."
The camp, Reed estimates, serves 170 kids daily and is free and includes breakfast and lunch.
The art show, part of a grant from the Muskogee Area Arts Council, draws the attention this week because this is National Summer Program Learning Week. Students in kindergarten through third grade will participate in the art show, while students in fourth through sixth grades will compete in an art contest.
The MLK Summer Learning Program began in June and continues through July. It will conclude with the End of Summer Bash and Kids Fair at 1-2:30 p.m. July 23.