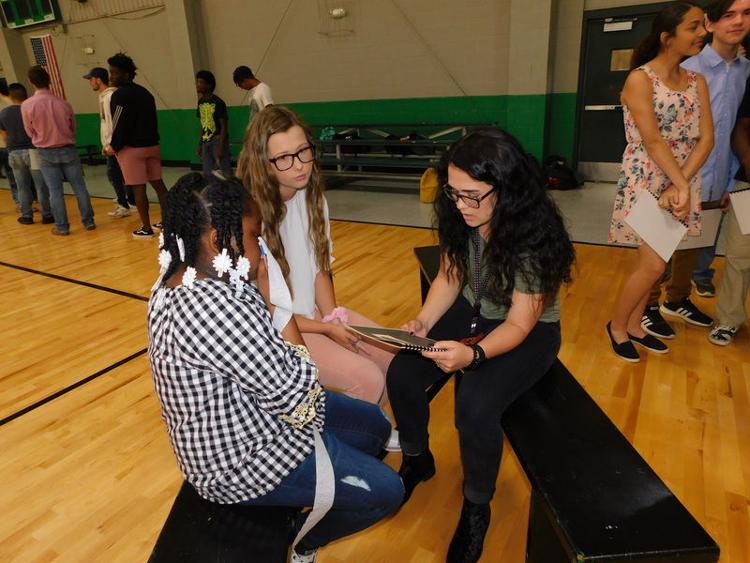 Nasir Singletary learned a lot Wednesday.
First, he listened intently as Brookelyn Gilmore read her book about tornadoes, he heard Jose Castillo teach about tornado alley on a United States map, then he went outside to learn how Channel 6 storm trackers Von Castor and J.D. McManus do their jobs. He also stepped into a Hula Hoop and acted like a tornado.
It was an intense two hours of learning for Singletary, a fourth-grader from Cherokee Elementary School. Other Cherokee fourth-graders were there and they learned as well.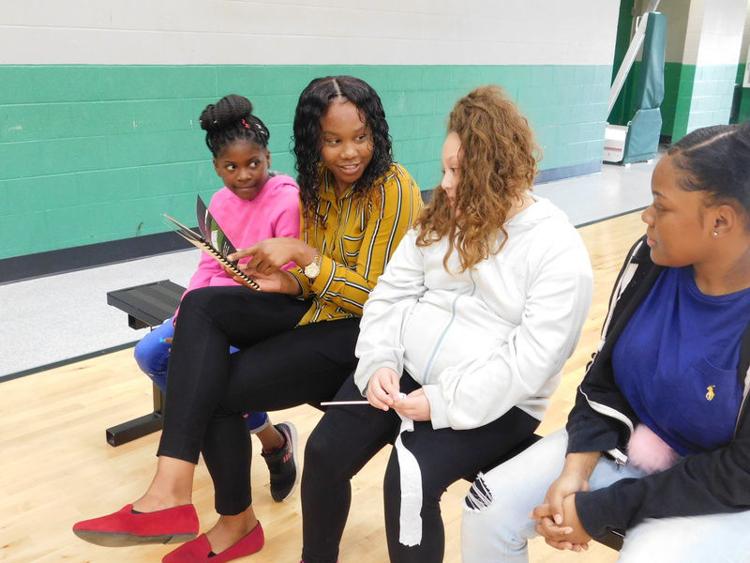 "It was pretty good," he said as his experience in Wild Weather Wednesday was ending. "It was fun. I learned a lot."
Angie Hillmon, a high school health, physical education and wellness teacher for 25 years, came up with the idea of having her students write books about tornadoes and then use those books to teach younger students about the storms.
"Every year, we do a project that involves the whole school," she said. "They wanted to do tornadoes, and I just put a different twist on it. This gives the (high school) students the ability to communicate through oral and written communication."
But the day could be interpreted as a two-way street. While the high school students learned communication skills by writing the books, the elementary students were learning from the older students.
"For the younger kids, it gives them a big brother or sister relationship," Hillmon said. "The older kids get to talk to other people outside their peer group at the high school and be a mentor. It also gives them a sense of pride and ownership as they get to pay back to the community."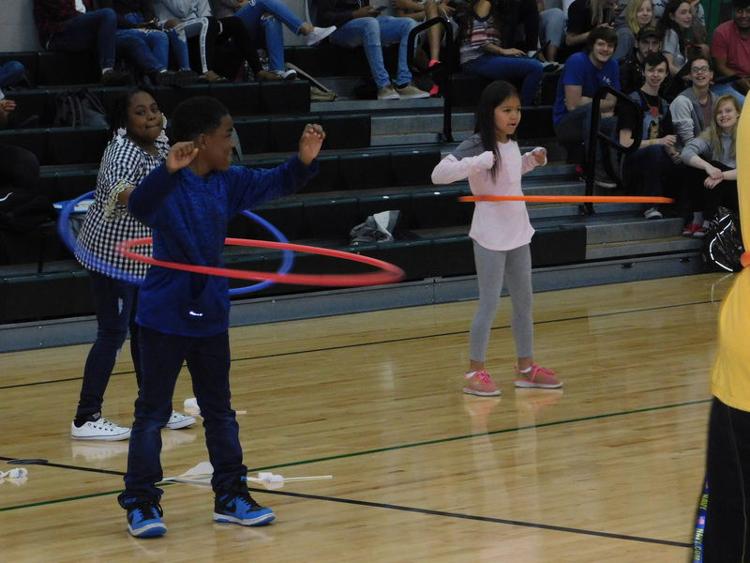 The high school students enjoyed being the ones who do the teaching.
"It's really cool how the little kids are coming to us at the high school," said Jose Castillo, who taught about tornado alley. "The younger kids are like a sponge, and it's really fun teaching them."
Taylor Banks, the high school's college and career counselor, got involved with the project for the first time this year.
"Miss Hillmon has crazy ideas, and I just tend to flow with them," Banks said. "She has a vision and I help her follow it. Her ideas are very engaging. The kids absolutely love them, and the elementary kids look up to the high school kids. The high school kids are not students any more. They're considered teachers. It gives them a higher role, and they do well in these kind of events. Miss Hillmon's a visionary, for sure."
Hillmon also was an inspiration for at least one fourth-grade teacher.
"It's been awesome to see the interaction with my students and the high school students," said Kelli Chambers, in her seventh year at Cherokee Elementary. "The students really listen. I'm going to have some of my students write reflections and write their own stories that we teach the first- and second-graders at our school. It's an absolutely great program."
Hillmon is just starting to think about next year's program.
"We just want to broaden (the high school students) thoughts," she said "We're going to come up with something bigger and better."