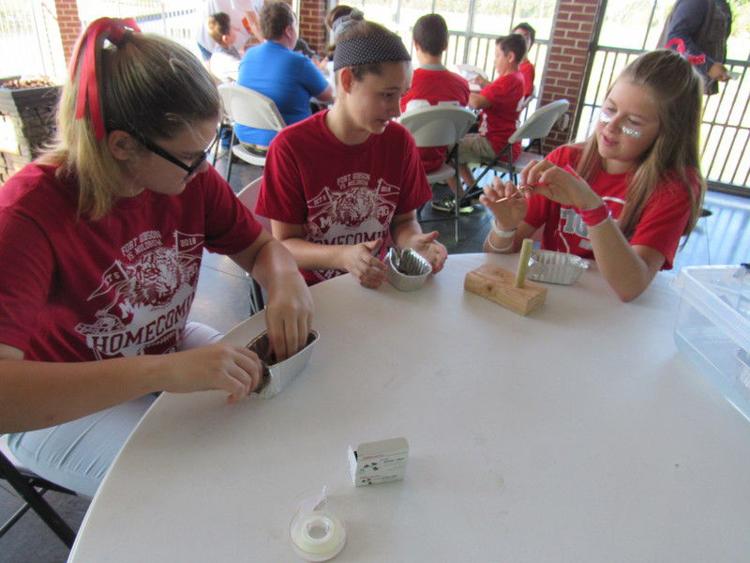 Eighth-graders discovered the value of manufacturer engineering while assembling a puzzle Friday morning
It wasn't easy. Materials were not in handy reach. Numbered pieces were hard to read. The puzzle board was in two parts.
Jake McCall, manufacturing engineer at Acme Engineering, said he made a puzzle hard so students could see how to make things easier. 
"More or less, that's what I do on a daily basis, is try to make things easier," McCall said.
Eighth-graders encountered several aspects of manufacturing — especially manufacturing careers — during a Manufacturing Day Block Party at Three Forks Harbor River Center on Friday. It was sponsored by Muskogee's Dream It. Do It. program.
Port of Muskogee Workforce Development Manager Lindsey McCall said Dream It. Do It. is part of a national initiative that seeks get more students interested in manufacturing careers.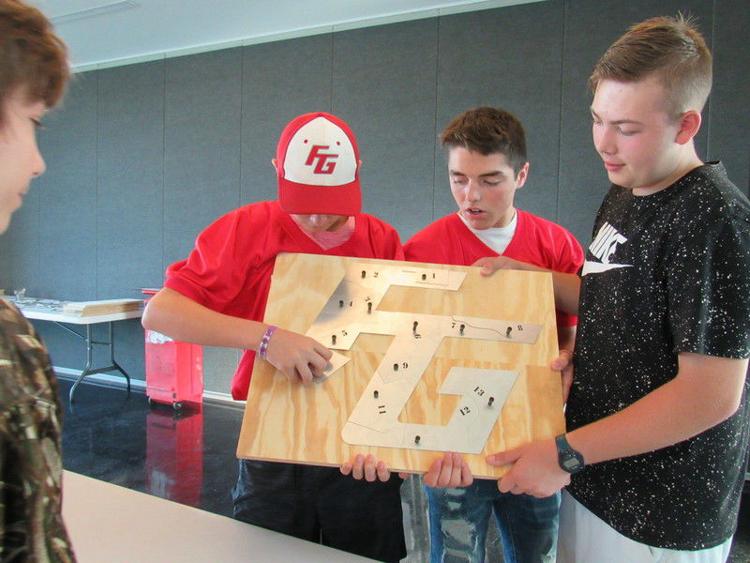 "In Muskogee, local manufacturers, higher education, secondary education, and (human resource) managers all came together and collaborated to help students learn about manufacturing," she said. 
She said there is a local and national need for skilled workers.
McCall said the Dream It. Do It. initiative has invited area schools to tour manufacturing plants. The program also formed a manufacturing club at Muskogee High School.
"This year we wanted to do something different and introduce manufacturing to students at a younger age," McCall said. 
She said they targeted eighth grade, because students that age likely have not made their mind up on what they want as a career. 
Fort Gibson students at Friday's Manufacturing Day Block Party attended a session where workers discussed different career possibilities in manufacturing. They also visited booths for area manufacturers, Indian Capital Technology Center and Connors State College. Manufacturers included Advantage Controls, Daltile, Acme Engineering, Georgia-Pacific and Meridian Brick.
Eighth-grader Raylee Jones said she learned about how manufacturing ranges from tile to toilet paper. She said she also learned about different colleges to go to and how much they would cost.
Classmate Andrew Sparks said he learned about job possibilities in engineering and "how everything that we see is made by engineers."
Steven Clemens, repair technician with Advantage Controls, showed students a device that measures solids in the water.
Students also did some of their own manufacturing and engineering.
In addition to assembling puzzles, students made steam-powered model boats with copper wire and aluminum bowls.
Eighth-grader Brooklin Landers put a candle inside the boats.
"The steam is going to go through one of the coils and is going to go out and push the boat," Landers said.