Getting to learn automobile technology on a brand new car as a student at Indian Capital Technology Center is something Wyatt Walker of Muskogee very much appreciates.
"I think it's really cool, especially since I'm also one of the first years that don't know much of anything right now," Walker said. "Having a new car to help me learn more, especially with the other cars? I'm kind of a Toyota guy myself, so I think it's really awesome."
The car, a 2019 Corolla with 25 miles on it, was donated by Toyota Corporation through Gulf States Toyota of Houston, along with Jim Norton Toyota of Tulsa and James Hodge Toyota of Muskogee. ICTC instructor Andrew Theodore said the donation process began with two ICTC alumni, Luke Jackson and Greg Foster.
"They run the parts and service operation for Jim Norton," Theodore said. "They worked hard to put this together with Toyota Corporate so they could get us a donation of a vehicle. They know the need that we had and that it had been a long time since we had any good vehicle donations, and our fleet was really aging."
Robert Trevino of Gulf States Toyota said the donation of the car goes along with the need for technicians.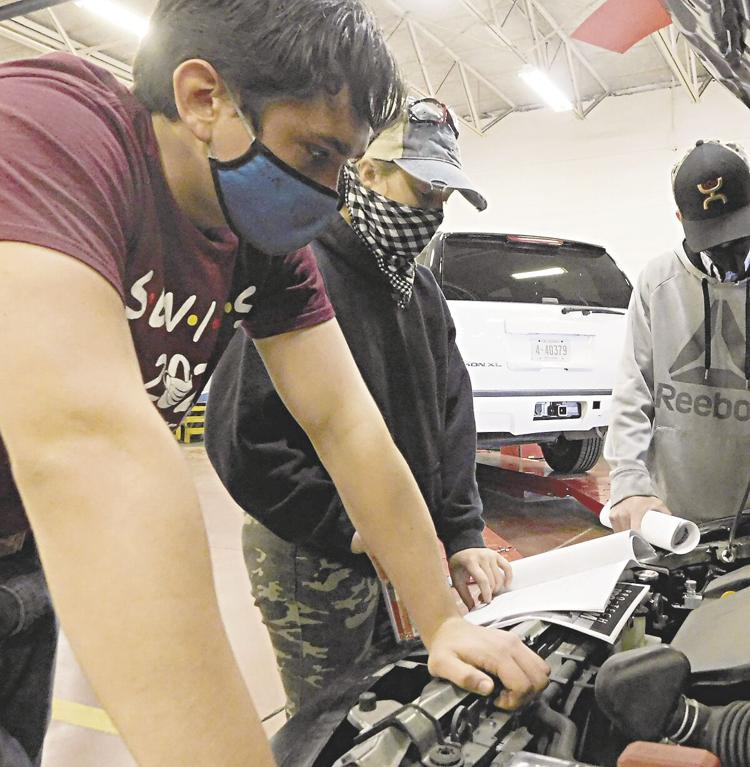 "It comes from the need and the skill gap that exists today," Trevino said. "But more importantly, it's because of the relationship that exists between the school and our local dealerships. Both of our dealerships have a really nice program and a really good relationship with the school that's a pipeline of talent.
"For me, we try to support the programs that are supporting tomorrow's future by giving them something to train on that has today's current technology."
Trevino also pointed out that the students can used that pipeline for a job upon graduation.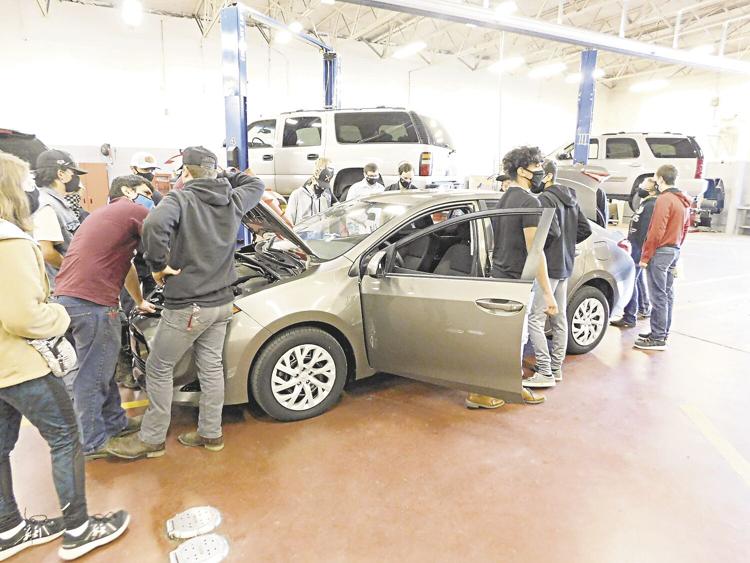 "We have a program called the 'Tech's' program," he said. "All the students have access to them. What happens is they will have Toyota maintenance certification when they graduate from high school. So they can go walk in to one of our Toyota dealers and have that certification and that program is free of cost for them."
Aubrey Linker of Muskogee, also a student at ICTC, is grateful for the opportunity.
"We don't get a chance to work on new cars," she said. "We get a lot that are donated to us and sometimes they're older and have their own problems. To have a brand new car to work on, we get to learn all of the new stuff that has been placed on these cars — the programs, the electronic side."
That's a sentiment that Zach Kuykendall of Muskogee echoed.
"It really shows that Toyota cares about their future technicians and the future of the automotive industry," he said. "I'm absolutely grateful for every opportunity that Vo-Tech gives me. This, along with Toyota, opens up a lot of pathways.